😂 Face With Tears of Joy was used 6.6 billion times on Twitter in 2015, and has remained the most used emoji on just about every platform ever since.
Apple listed Tears of Joy as the most used emoji on iOS in 2017 by a long margin. It was also the most used of the emoji set on Facebook and Messenger. But has its time come?


Above: Face With Tears of Joy was the most used emoji on iOS in 2017. Image: Apple.
According to internal Emojipedia data, 2016 might have been the year of Peak Tears of Joy.[1] We compared this emoji and relative-newcomer 🤣 Rolling on the Floor Laughing (ROFL) to find out.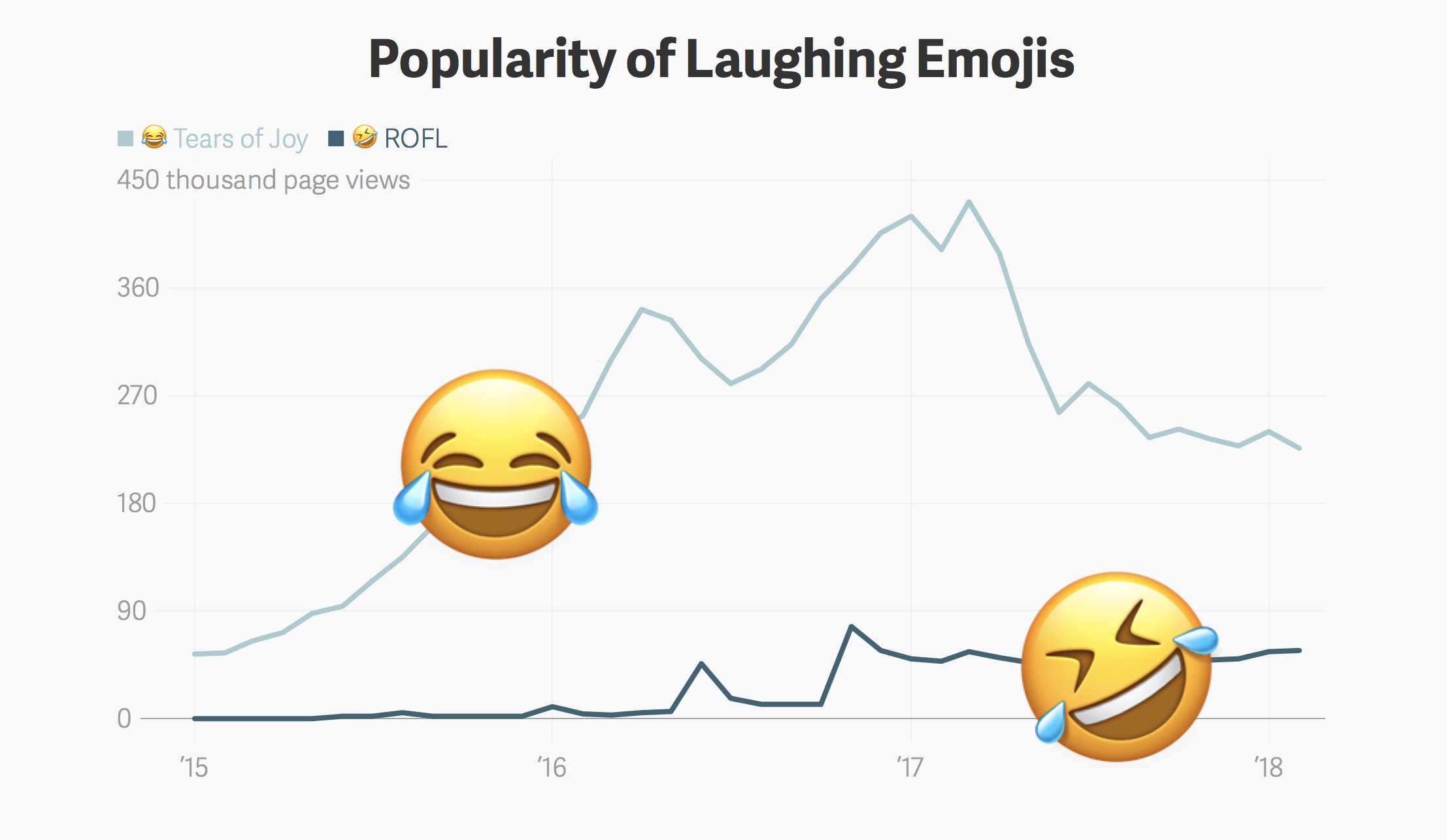 Above: Comparison of Tears of Joy and ROFL on Emojipedia in years 2015-2018. Image: Emojipedia.
What we see is a steady increase in use of this emoji until 2017, when a sharp decline hit. While the ROFL character took the slack for some of this use, we still see less views of both laughing emojis combined in 2018 than we have for over two years.
Perhaps the tears of joy emoji is cruel, overused...or maybe there's just less to laugh about now.
---
Note: Without "one true source" of emoji data, there isn't a foolproof way to determine which emojis as used how often. Emojipedia page view data tends to track fairly closely to usage on public platforms such as Facebook and Twitter, and as such seems a reasonable method of determining popularity over time. ↩︎