Emojipedia Stickers for U.S. State Flags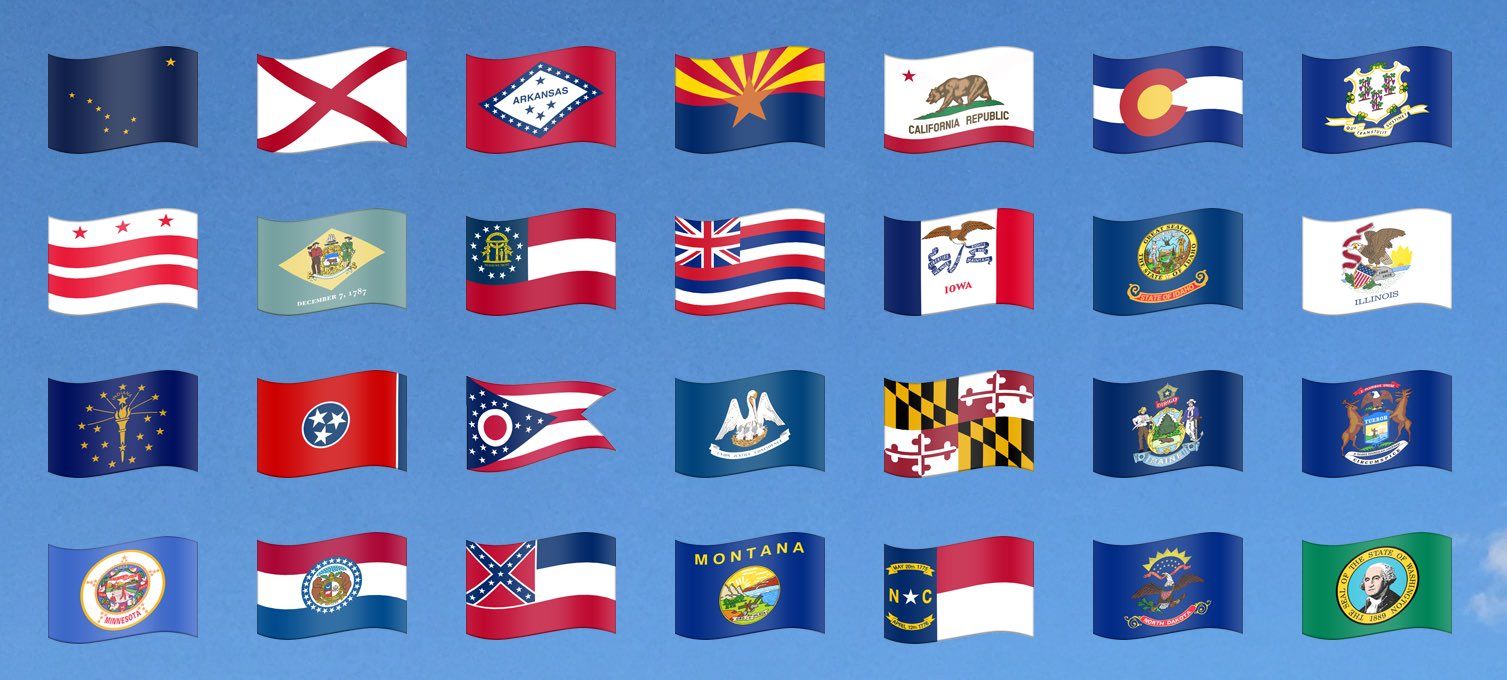 Got iOS 10? Love Flags? We have created a custom sticker pack for iOS which contains all of the U.S. State Flags (plus Washington D.C.). You can get it right here: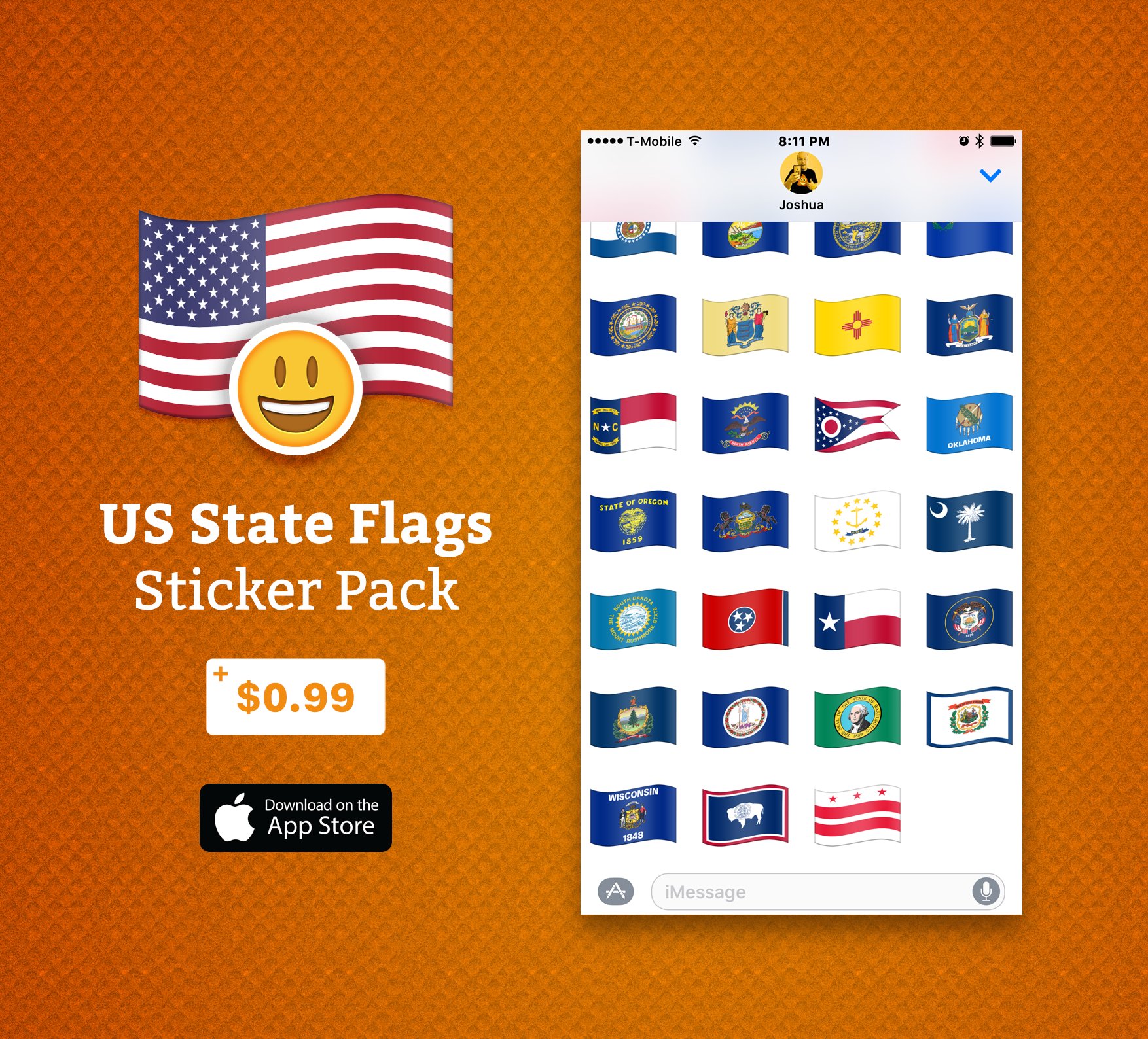 Designed by Joshua Jones, these flags have been designed in the style of Apple's newest emoji flags: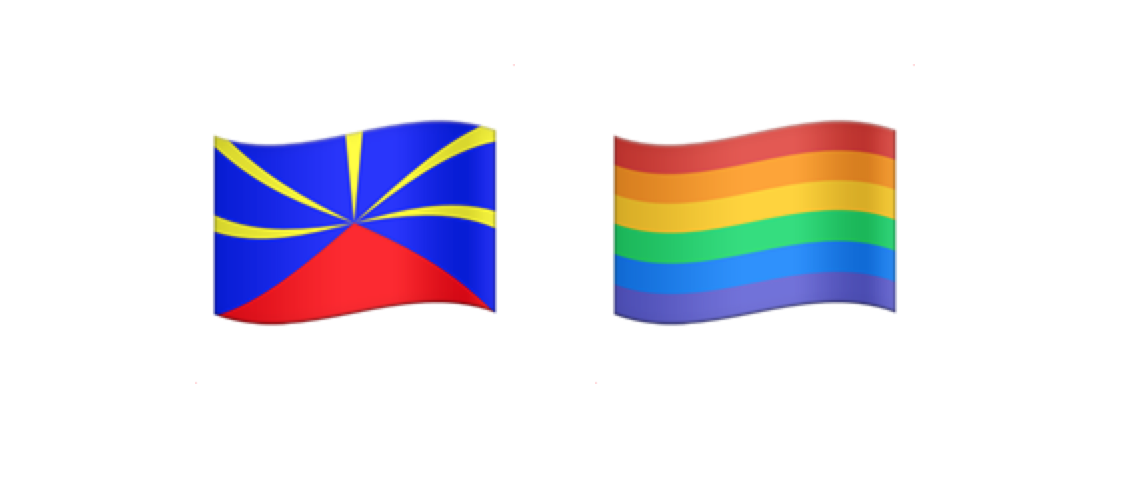 Above: Réunion Flag and Rainbow Flag are new in iOS 10.
This means less gloss than older emoji flags, and less depth on the outlines around the edges.


Above: Flags for Maryland, Wyoming, Illinois.
We've got a long history with flags at Emojipedia, from the Quartz-Emojipedia Flags app, following the UK Flag Proposals, and our ongoing hassles with the aforementioned Flag for Réunion.
It seemed only natural that when testing the waters of the iMessage App Store we stick to what we know! iOS users can get this pack here:
In addition to the U.S. State Flags stickers, we also created these fun free sticker packs:
Liberian County Flags

For enthusiasts for the Liberian County Flags and all of their design excellence. Inspired by this conversation between CGP Grey and Brady Haran. Completely free.
Emojipedia Flags

A collection of fun flags that didn't fit into any other pack! Enjoy Botmoji, our Twitter bot, as well as Globe-moji, the World Emoji Day mascot. Completely free.
Further Reading
iMessage in iOS 10 supports all kinds of new apps, and has its own iMessage App Store built in.
It's deceptive how much is hidden in this latest update, and I recommend this review from Federico Viticci for more details of what's on offer.