Emojipedia for Mac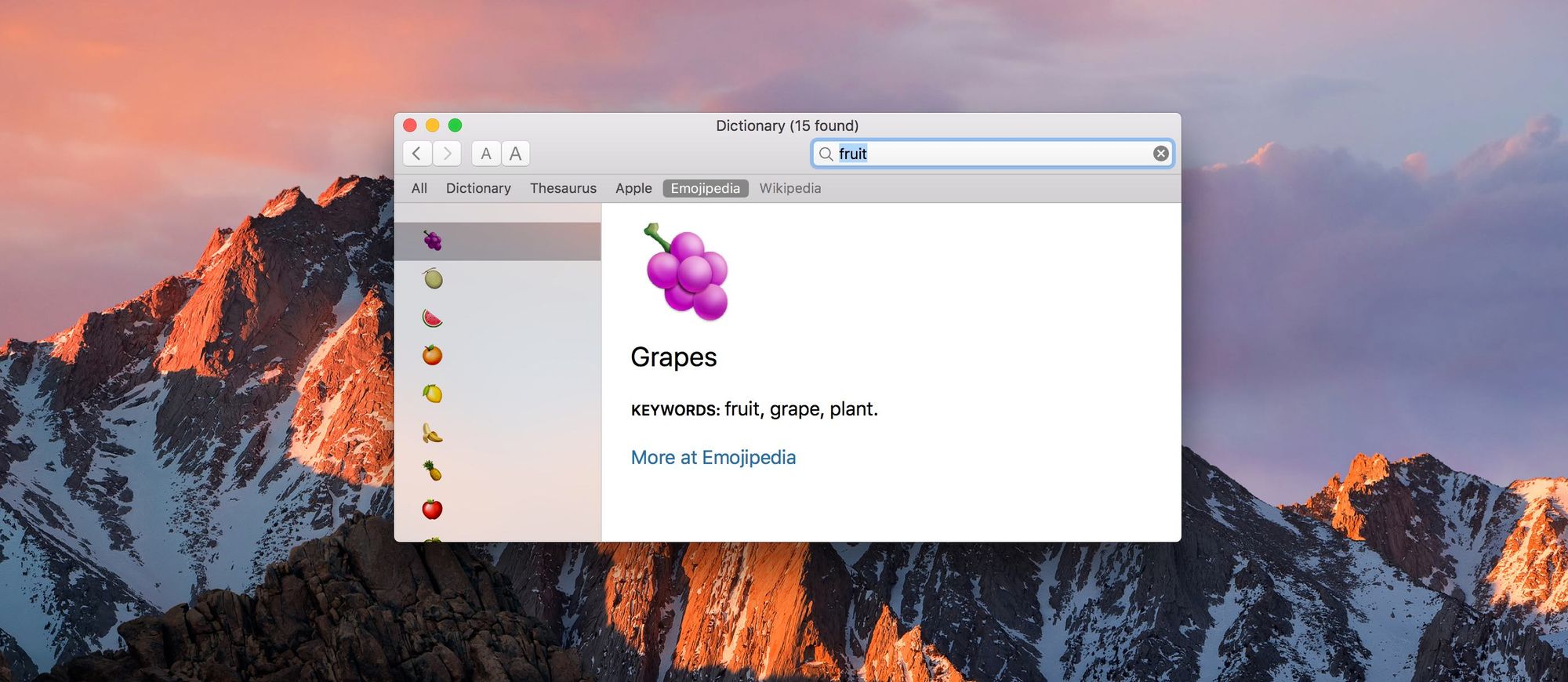 Here's something we think you will like: Emojipedia for Mac.
For those times when you can't tell what an emoji is, but don't quite care enough to go and search for it on the web!
Cleverly, Emojipedia for Mac is not strictly an app, but a downloadable dictionary for the built-in Dictionary feature of macOS.
After installing Emojipedia for Mac, behold a new tab nestled among the options of Dictionary, Thesaurus, Apple, Emojipedia, and Wikipedia: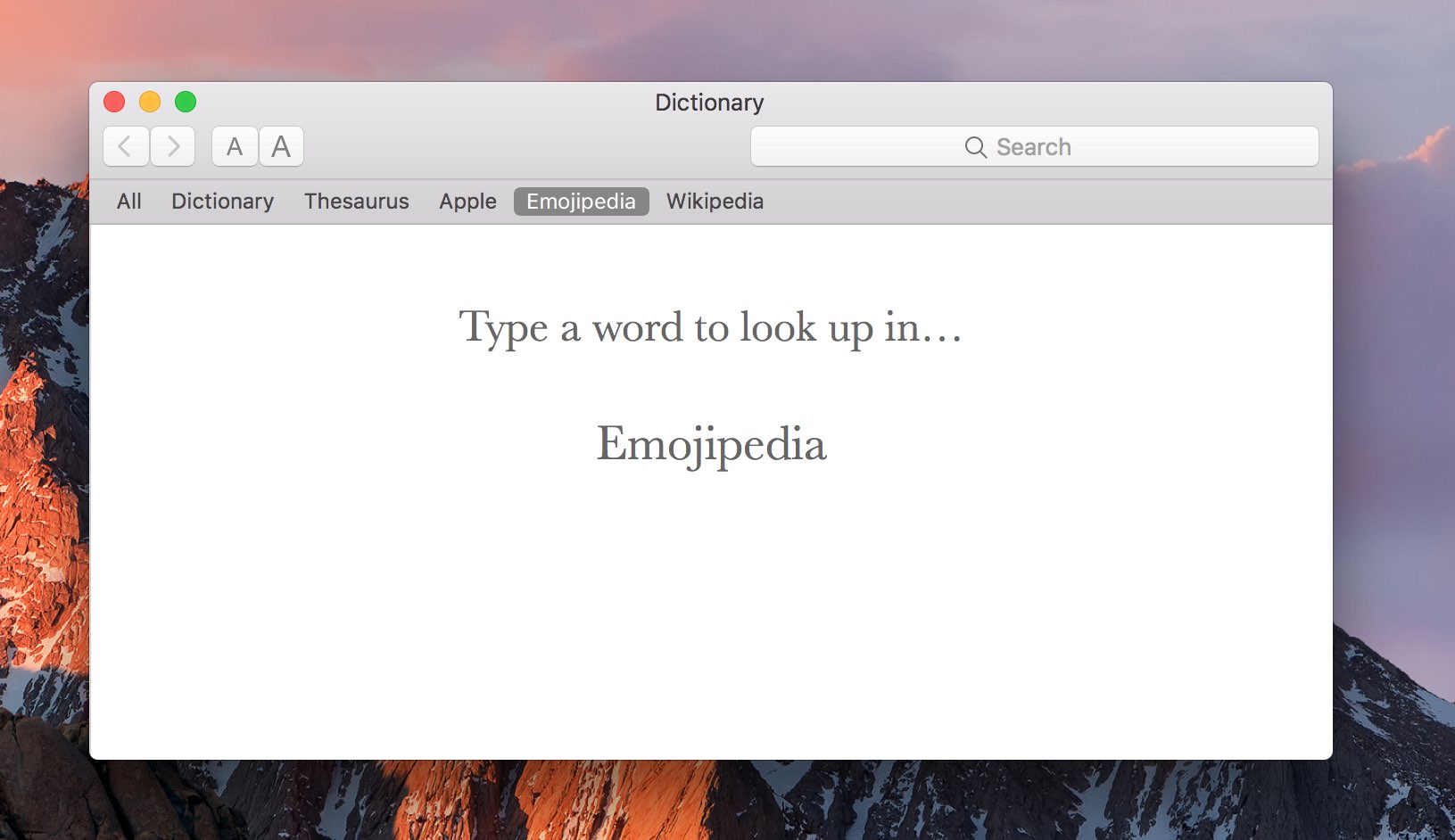 Type an emoji to immediately view a larger version, as well as the Unicode name, and some additional keywords: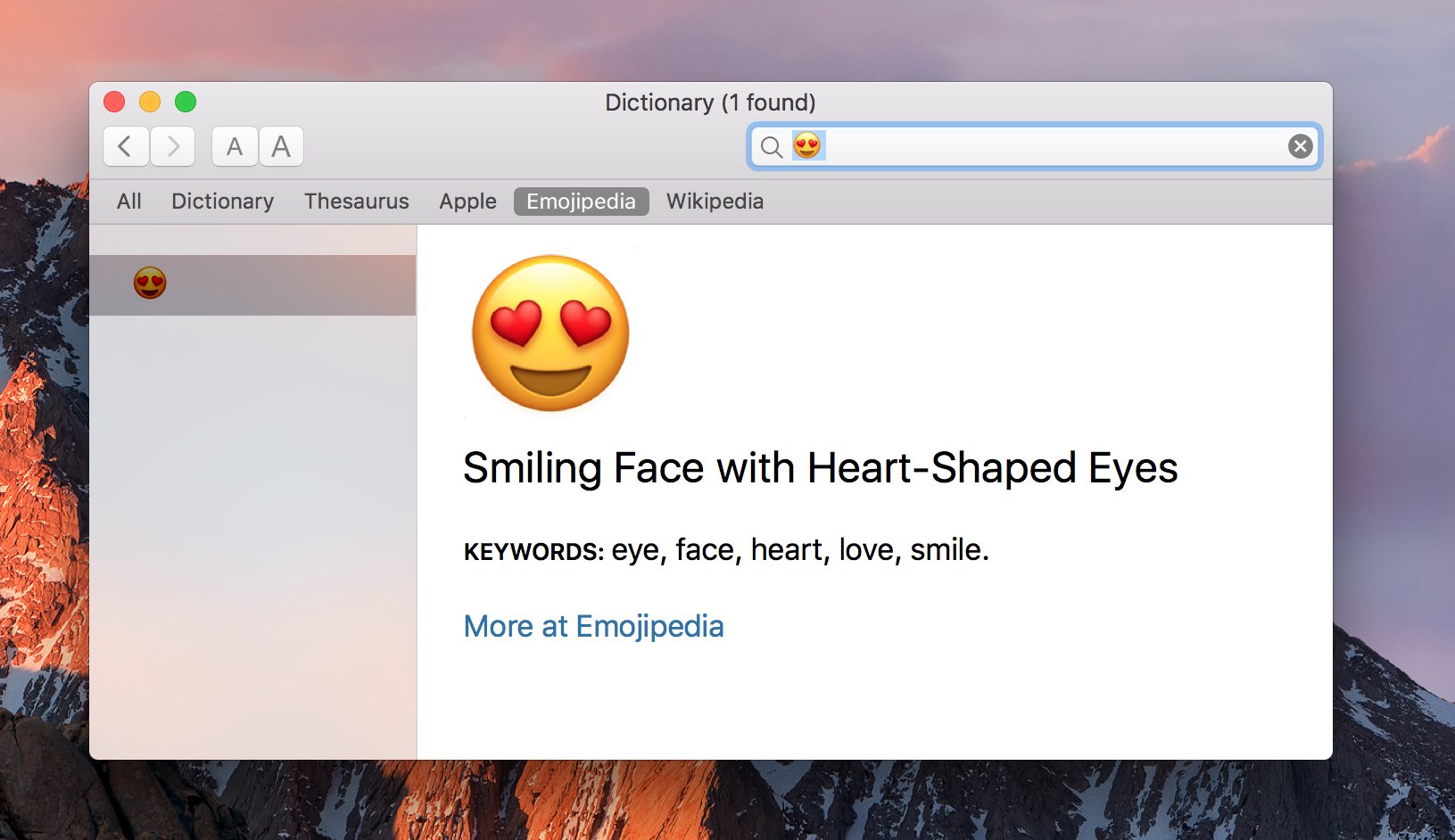 This is all fine I hear you say, but is it any quicker than going to Emojipedia.org? Possibly not, but it does work offline which is one bonus.
The key feature in my mind is the force-click gesture[1], which gives you the definition in any app through the system-wide Dictionary popup.
Questions like this won't go unanswered for long: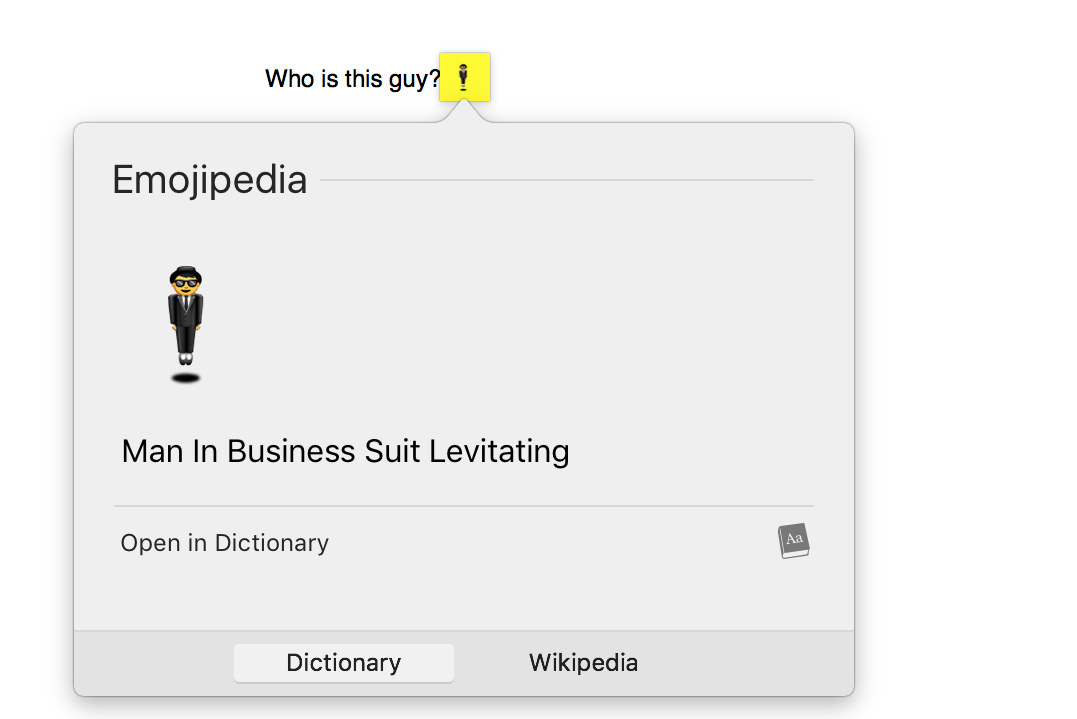 Emojipedia for Mac was originally launched on World Emoji Day, and has since been updated to improve the popup display.
Some features we're hoping to add in future:
Longer emoji definitions from Emojipedia, without requiring click-through to the site
Additional language support
Emojipedia for Mac was developed by former Apple Technology Evangelist Matt Sephton in partnership with Emojipedia®[2].
You can read more about what went into creating Emojipedia for Mac on Matt's blog.
---
---
Three-finger double tap on older trackpads. ↩︎

Yes we have a fancy ® that we're meant to put after our name more than we do. We are unlikely to ever release our own Mac app, so as far as we're concerned this is the official version of Emojipedia for Mac, and the name is used 100% with our permission. ↩︎