Happy #WorldEmojiDay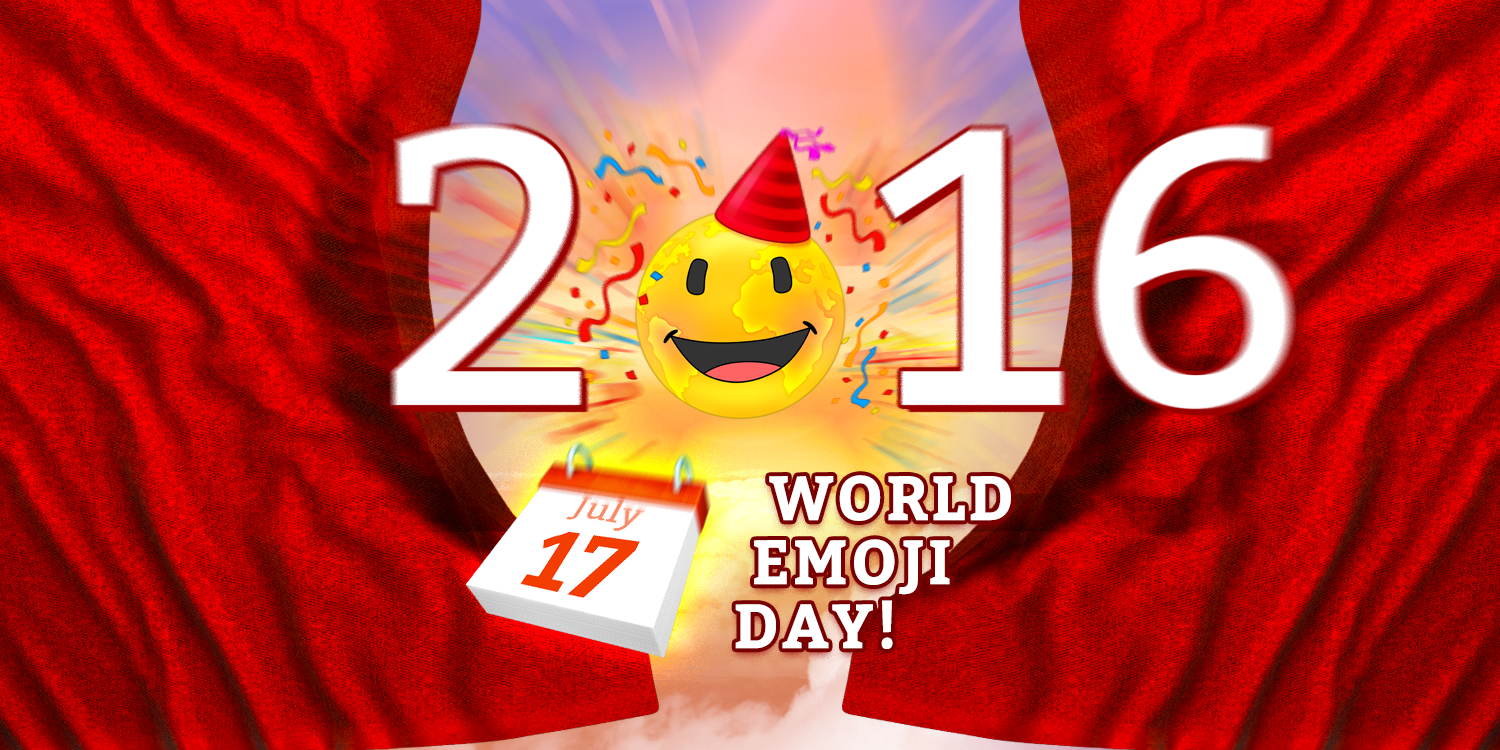 Today is July 17 which means one thing: World Emoji Day! There's a lot to celebrate.

First of all, thanks to Jonathan Mann who produced the first World Emoji Day anthem which might just get stuck in your head all day:

*🎶 Everybody uses emoji; Emojis are for all of us 🎶*
Recap
So what is World Emoji Day? Simply, it's a day for everyone to celebrate all things emoji.
Emojis have become so integral to our lives, it seems only reasonable that we have one day of the year to celebrate them.
July 17 was a natural date to choose for this holiday, as it features so prominently on the 📅 Calendar Emoji for iOS.
Oh, except for this[1]: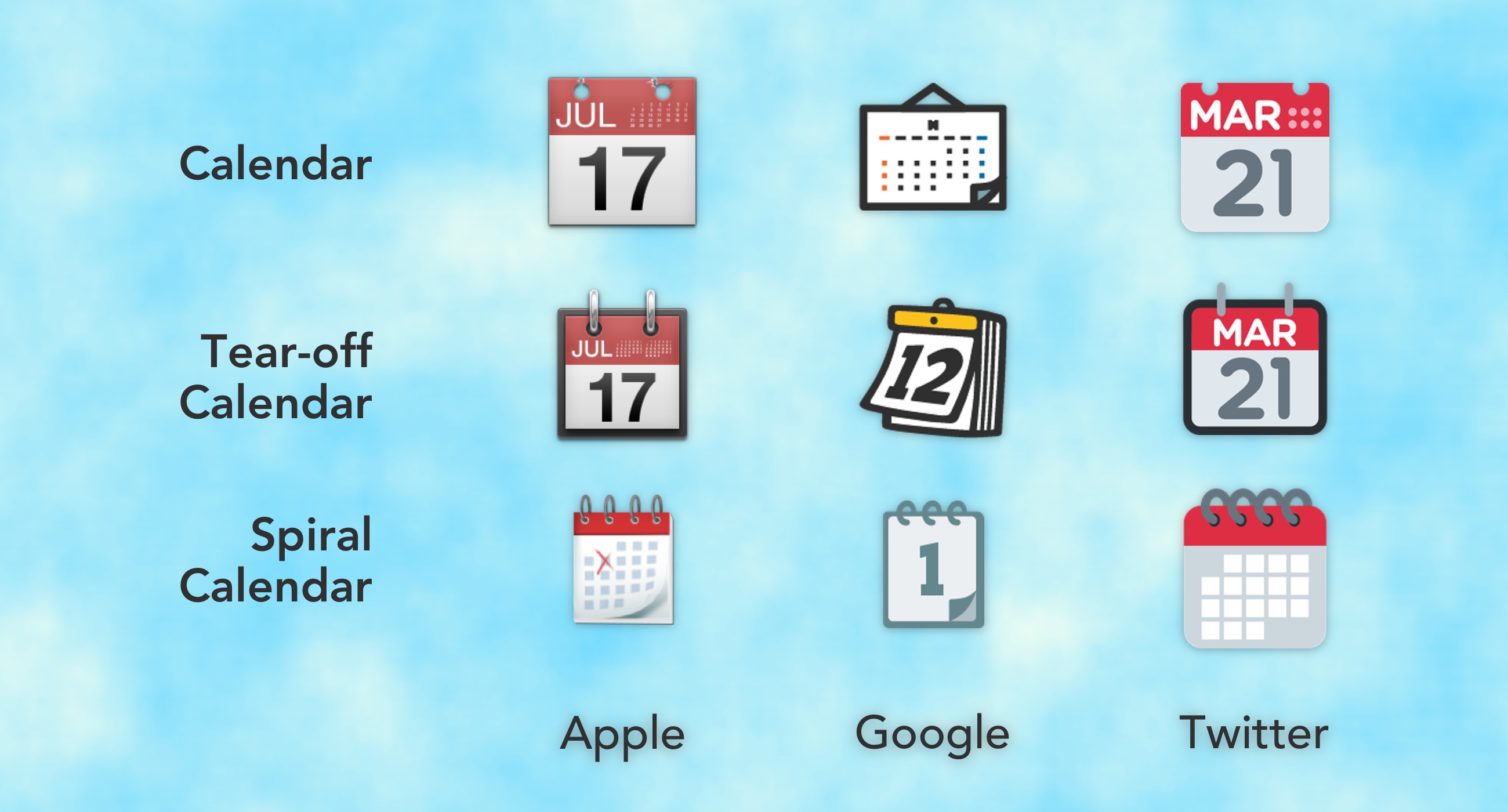 Above: The date on the calendar emoji is not consistent.
What's On
There's a lot happening this World Emoji Day this year, from emoji parties, product launches, and exhibitions.
Most importantly, do what you want to!
Emojis are for all of us, and you should enjoy the day however you please. If you do want to get into the spirit of the day, here's a few places to get started.
World Emoji Awards
This year we are holding the first annual #WorldEmojiAwards.
Given it's the first year we are hosting the awards, we are keeping it very simple.
Two awards, both voted on by the public, on Twitter.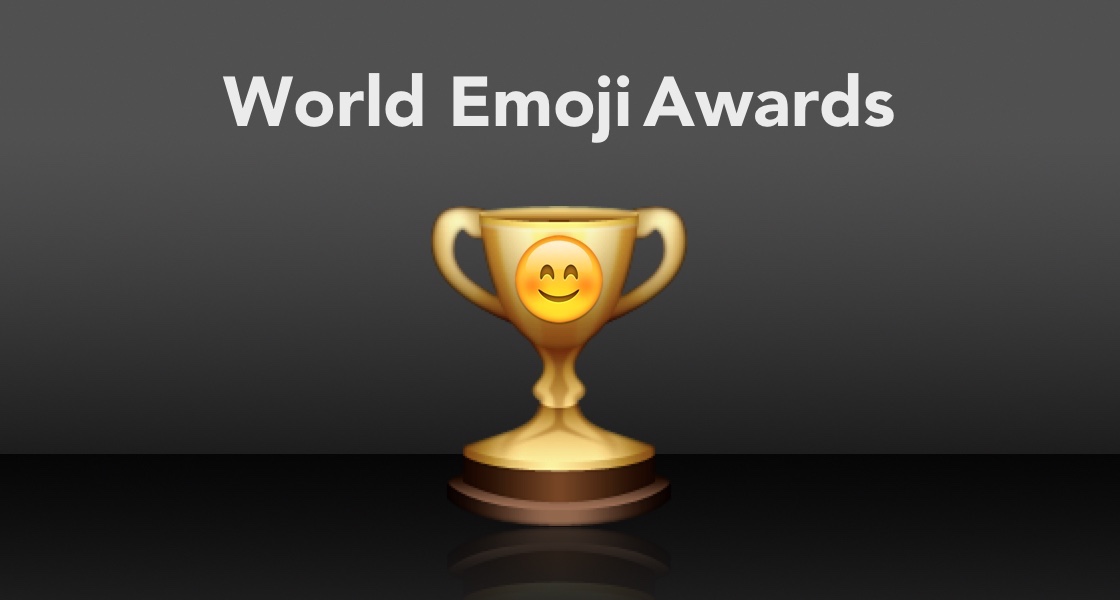 🏆 Best New Emoji
Which of the 37 new emojis released as part of Unicode 8 in 2015 do you enjoy the most? Did one surprise you, or sneak into your life in unexpected ways?
🏅 Most Anticipated Emoji
Unicode 9 was released in June 2016, with 72 new emojis. Most people don't have these yet. Which one are you most looking forward to?
Voting opens 9am UTC on July 17 and closes after 24 hours.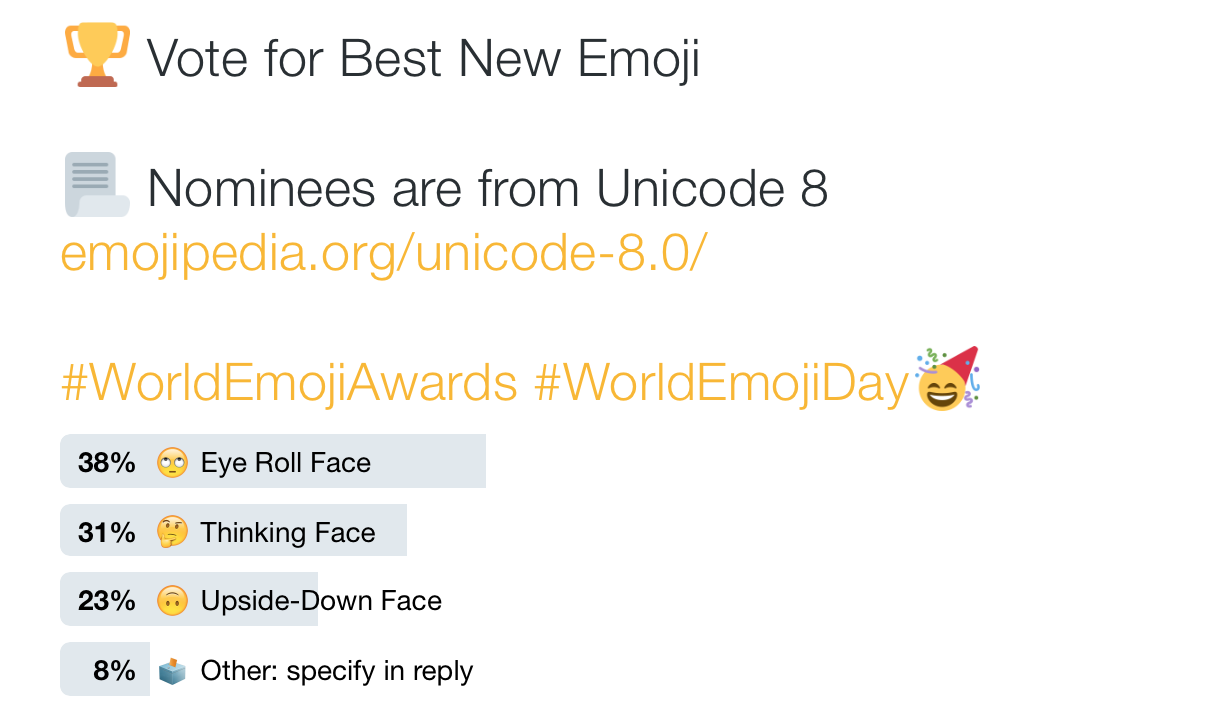 Above: 🙄 Face With Rolling Eyes has an early lead for [Best New Emoji](.
Pepsi Exhbit New York
Pepsi is hosting a free exhibit in New York City to celebrate #WorldEmojiDay. The interactive exhibit follows how love has been communicated through the ages and the opening night was attended by Maggie Gyllenhaal, Chanel Iman, Kellan Lutz.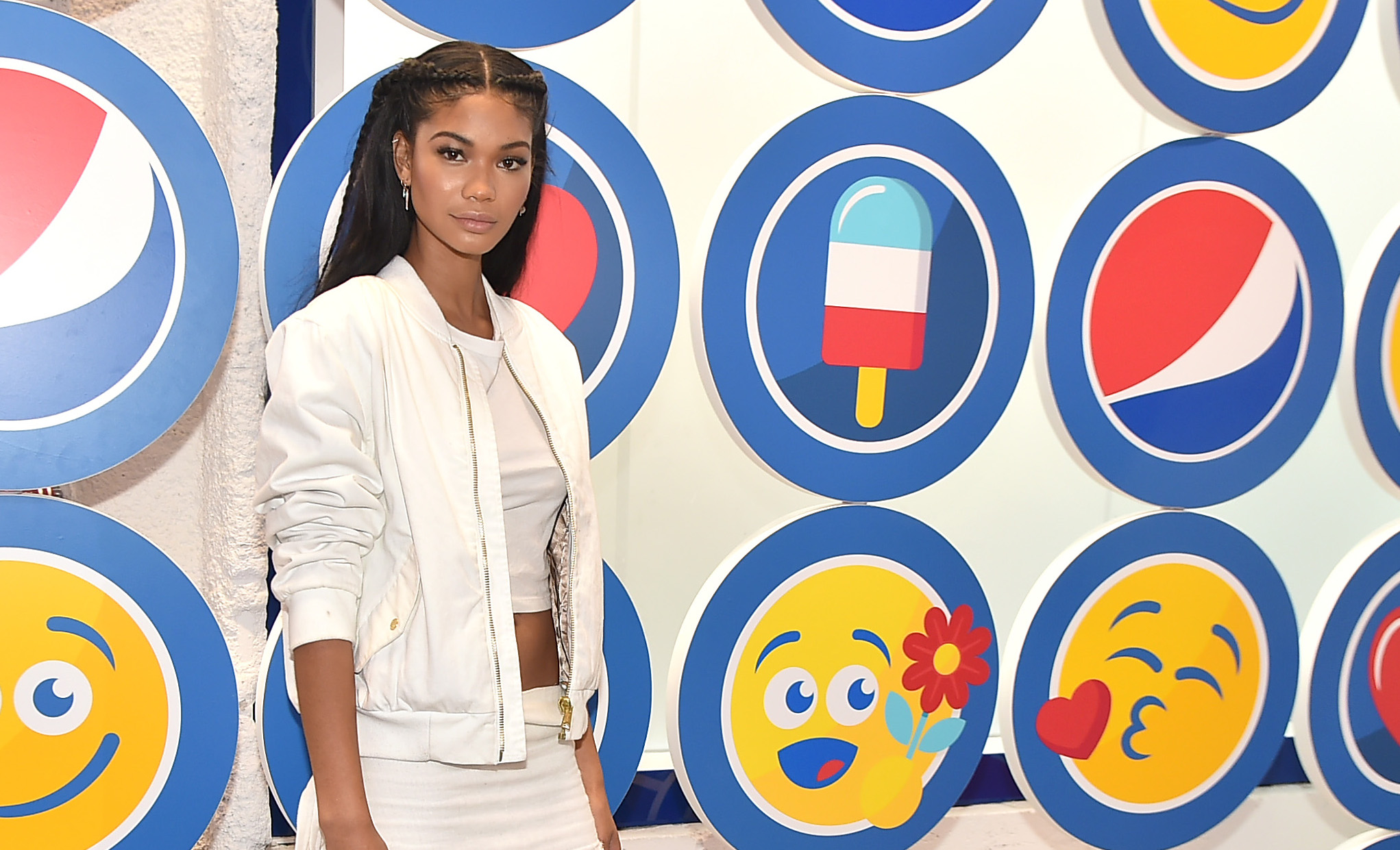 Above: Chanel Iman on the Pepsi Emoji Red Carpet. Photo: Getty Images.
Located at 433 Broadway in the heart of SoHo in Manhattan, the exhibit is free and open from 10:00 am – 6:00 pm on Sunday July 17th.
Search Smarter
Last year Bing previewed an emoji search feature for World Emoji Day, and this year we're proud to say it has returned with more features!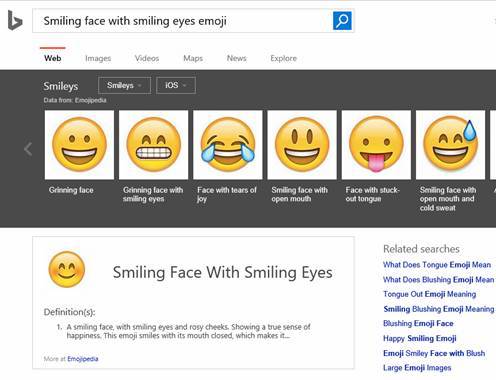 Above: Bing's Emojipedia search launched today.
Bing now uses the Emojipedia API to return search results for any emoji and can now show some of the description without needing to head straight to Emojipedia.
This could be a great time saver for Bing users, especially those who frequently need to look up an emoji meaning or cross-platform appearance.
Emoji Grammar Guide
Grammarly partnered with Emojipedia to produce a guide for emoji in 2016.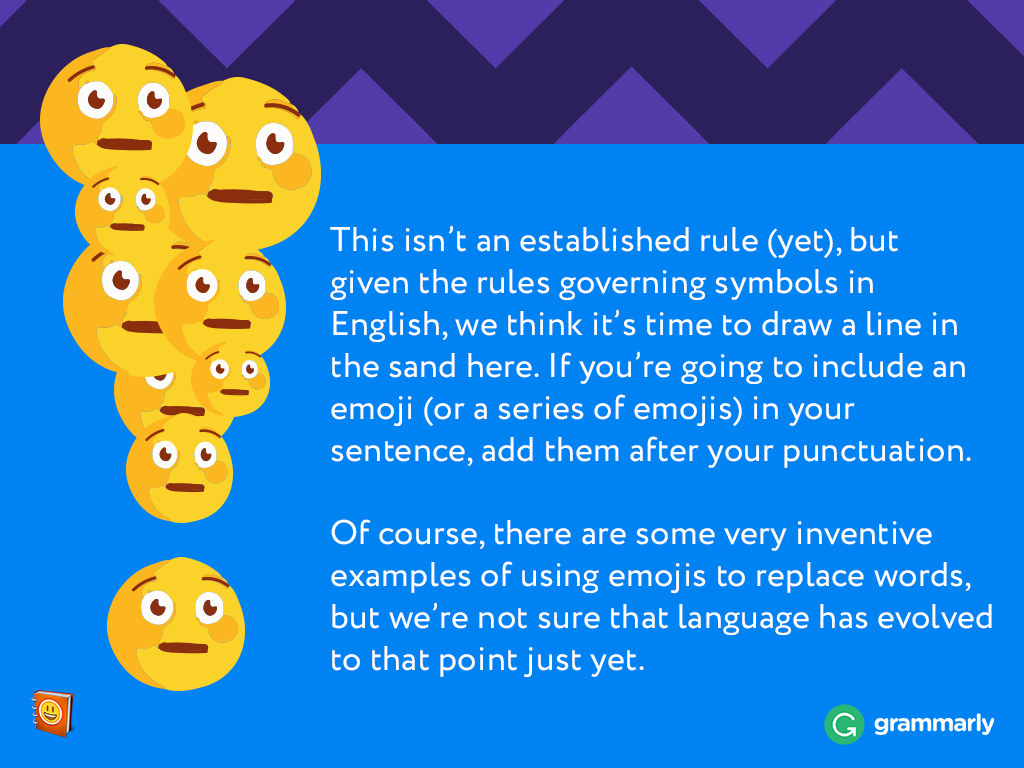 Above: Could this be a controversial "rule" for emoji use?
Released on World Emoji Day, this guide has handy tips on which emojis are appropriate for which conversations, grammar rules, and other best practices.
World Emoji Day Run
The first World Emoji Day run is being held Sunday July 17 in Hampshire, UK.
Anyone keen to join in will be sure to impress if dressed as their favorite emoji.
Follow Us
Stay up to date with the latest events and celebrations by following the various World Emoji Day locations around on the web:
Wondering how many tweets are sent for #WorldEmojiDay? All the stats for World Emoji Day 2016.
---
---
Had I known in 2014 that other platforms would prominently display other dates on their calendar emojis in future, I may have chosen differently! ↩︎