EmojiOne 4.0 Changelog
Today EmojiOne officially released the latest version of their emoji set, EmojiOne 4.0, featuring both new and revised emoji designs.
This release brings the freemium vendor's emoji offerings in line with Emoji 11.0, but also includes new designs across its entire suite of emojis.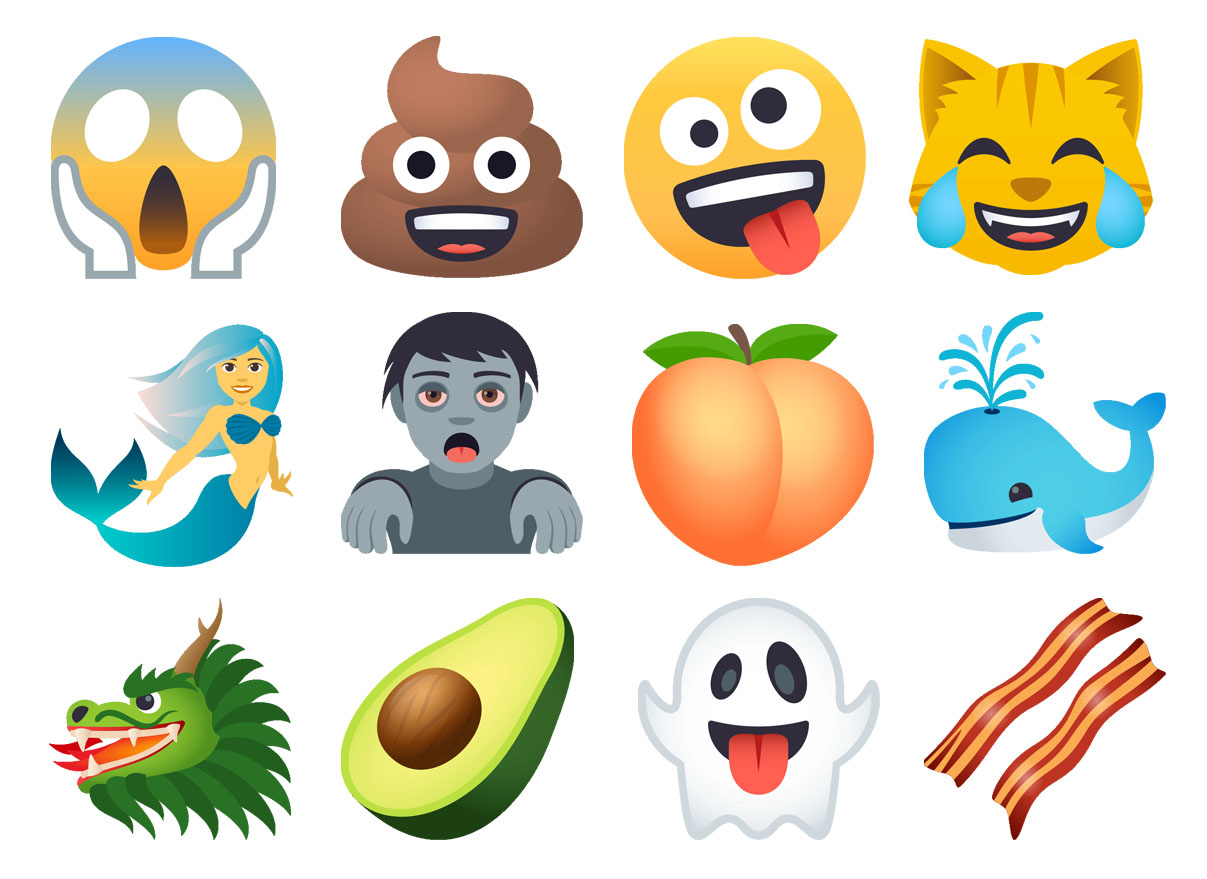 Above: A selection of new designs for previously released emoji as featured within EmojiOne 4.0.
Extensive revisions to its emoji offerings is, at this stage, the norm for EmojiOne. Each of the vendor's updates have included hundreds of changes to their designs, both big and small.
Last year we cited the 🍣 Sushi emoji as an example of this. EmojiOne's version of the popular Japanese foodstuff had at that stage undergone four major revisions in three years. With this update the design has been updated once more, albeit in a more subtle manner.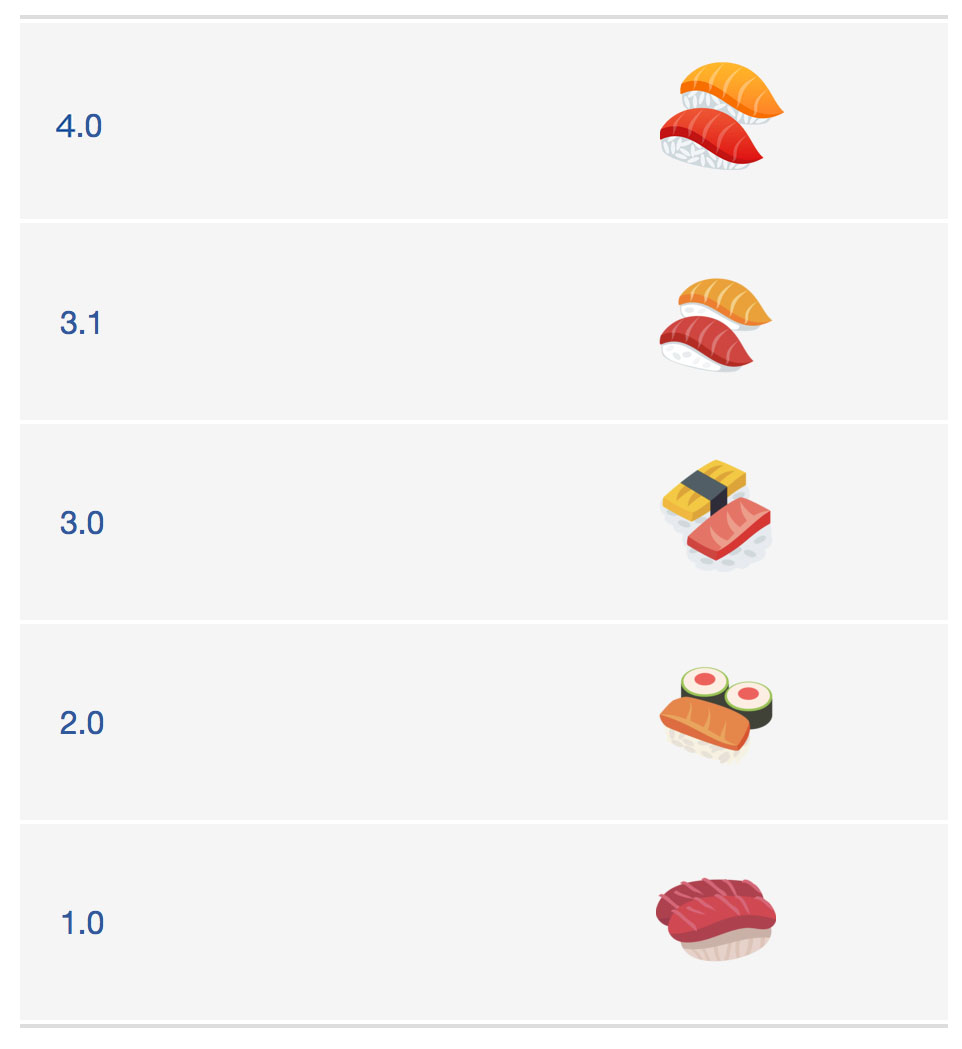 Above: A depiction of the 🍣 Sushi emoji's EmojiOne design history. The 4.0 version has had its coloration changed and more grains of rice highlighted underneath the fish slices compared to the 3.1 version.
Another example of this is the 👹 Ogre, which has also been updated in EmojiOne 4.0.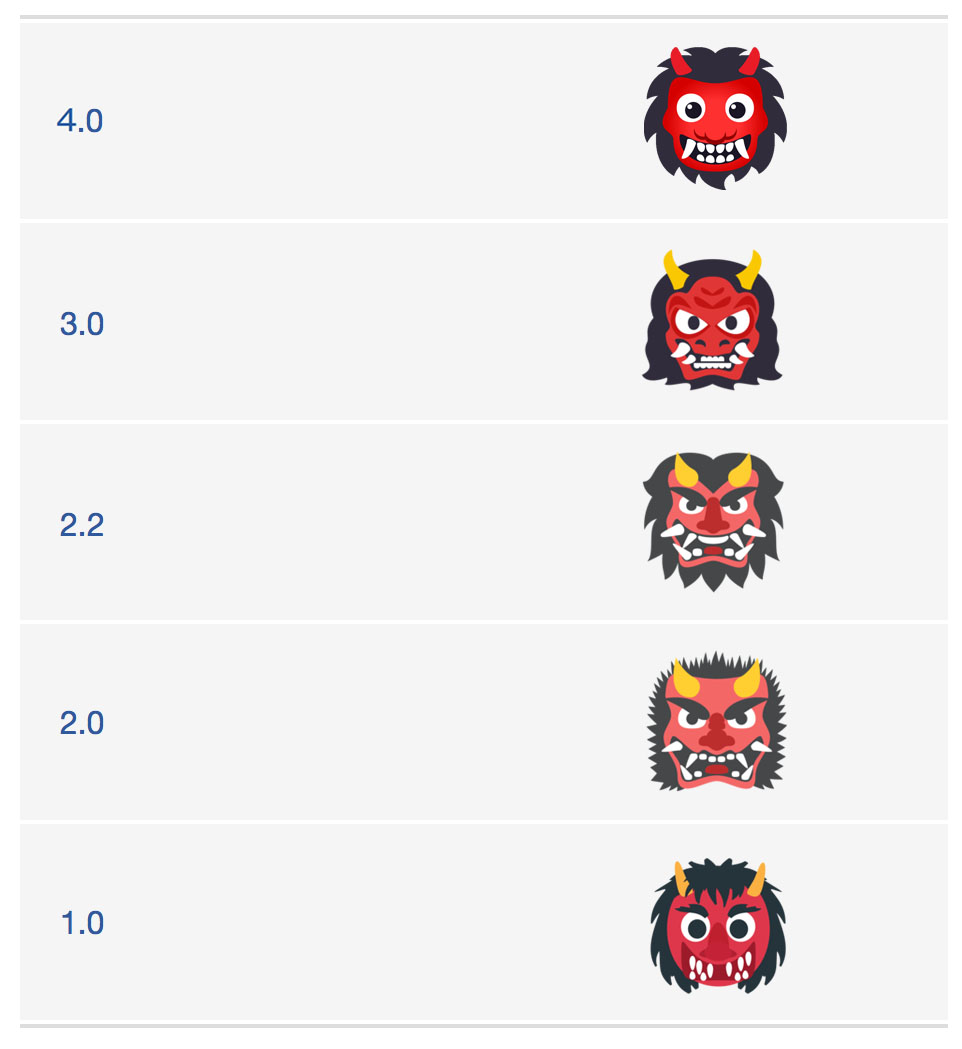 Smiley face emojis have all undergone modifications to their shading: they now feature each a gradient on the circular yellow form. Take 🤠 Cowboy Hat Face, for example.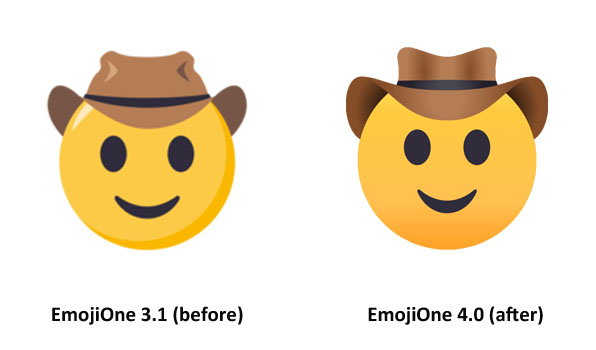 Hand gestures now all have a gradient and a dark outline, reminiscent of the current Google design set. Below 🙌 Raising Hands is shown as an example of this change.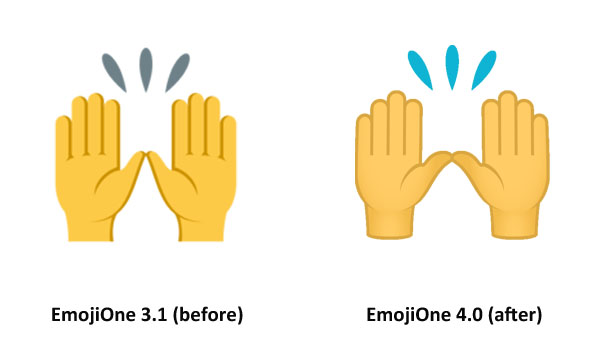 🔫 Pistol has had its design updated, but remains as a realistic firearm within the core EmojiOne design set.[1]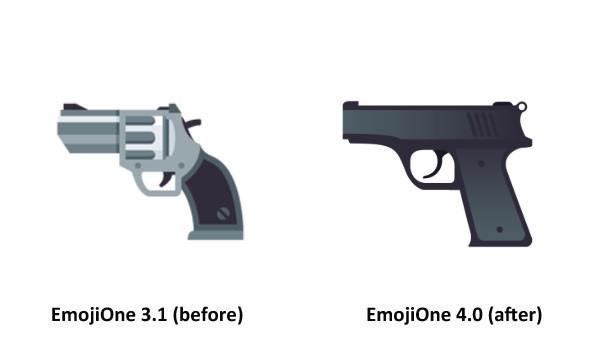 You can also view this post from EmojiOne covering further design modifications featured in EmojiOne 4.0.
New
Emoji 11.0 features a total of 157 new emojis, six of which are new smiley faces. These are shown below in their EmojiOne 4.0 designs.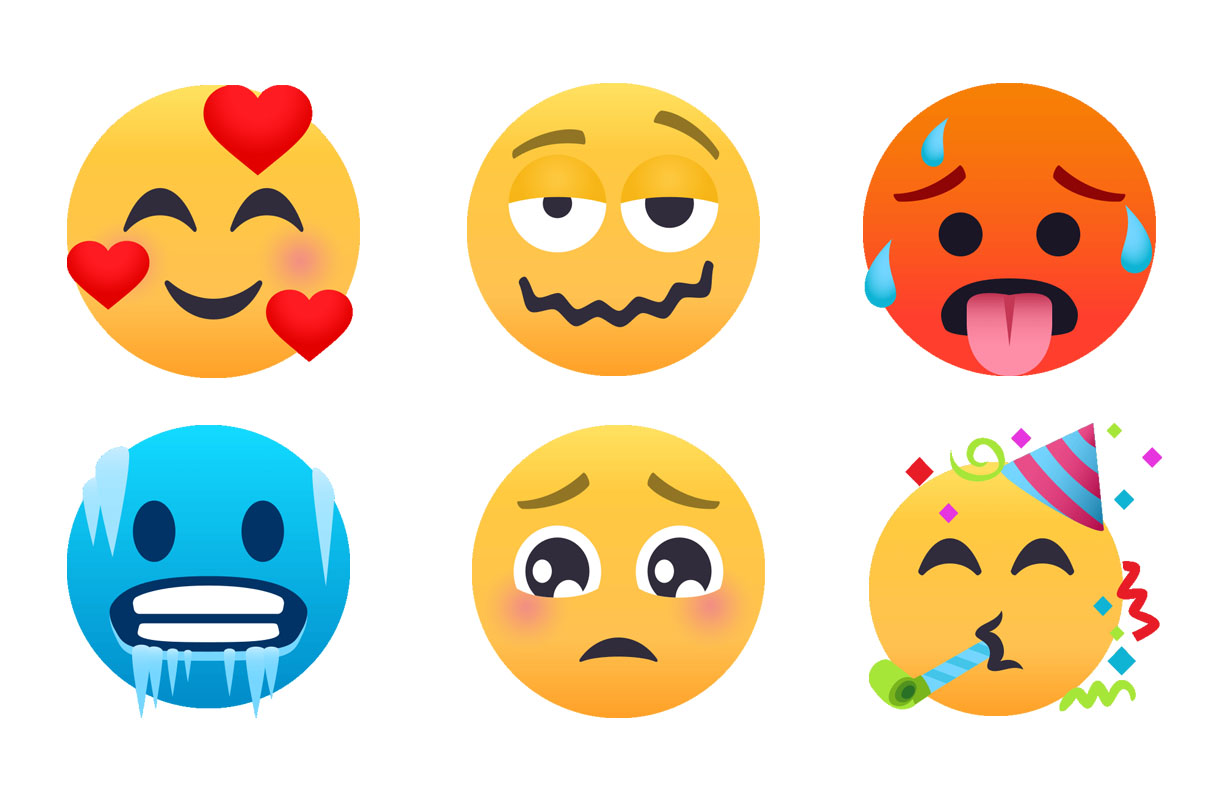 Four new hair style options are also featured for 👨 Man and 👩 Woman via new ZWJ sequences.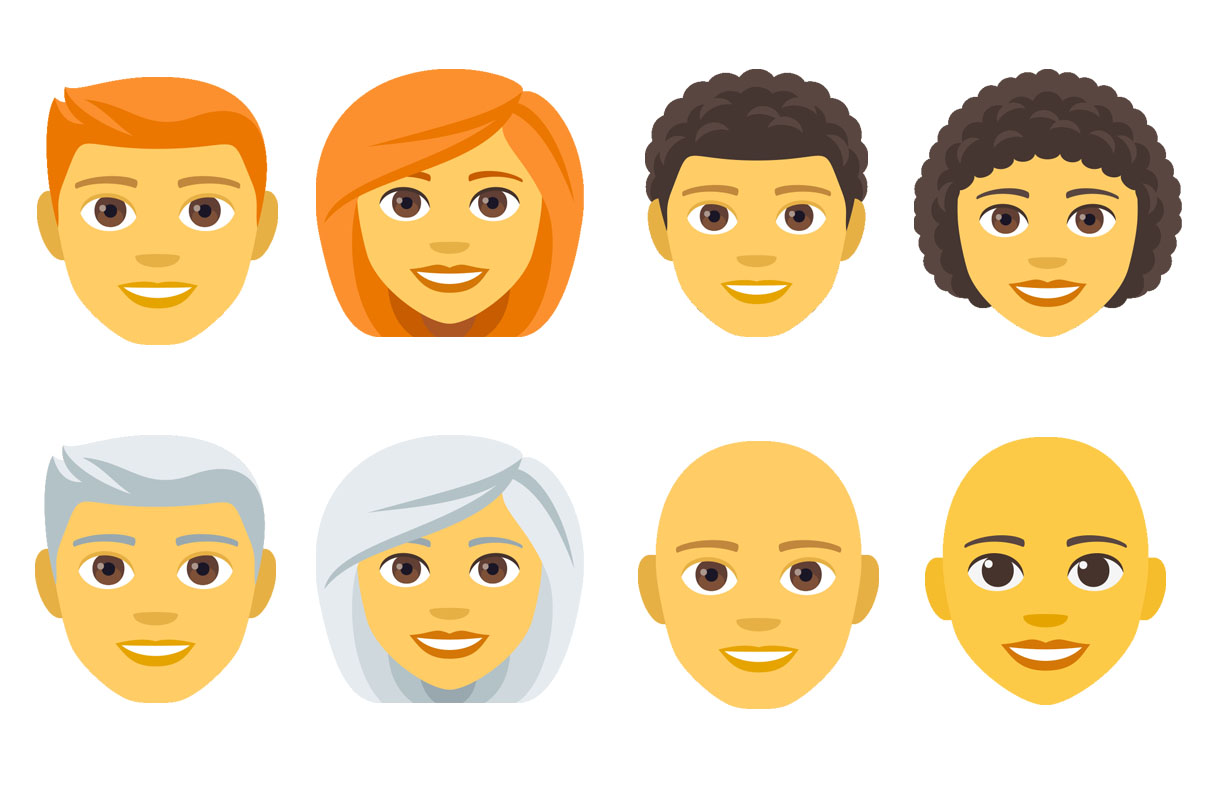 The remaining new additions include superheros, animals, scientific objects and other paraphernalia.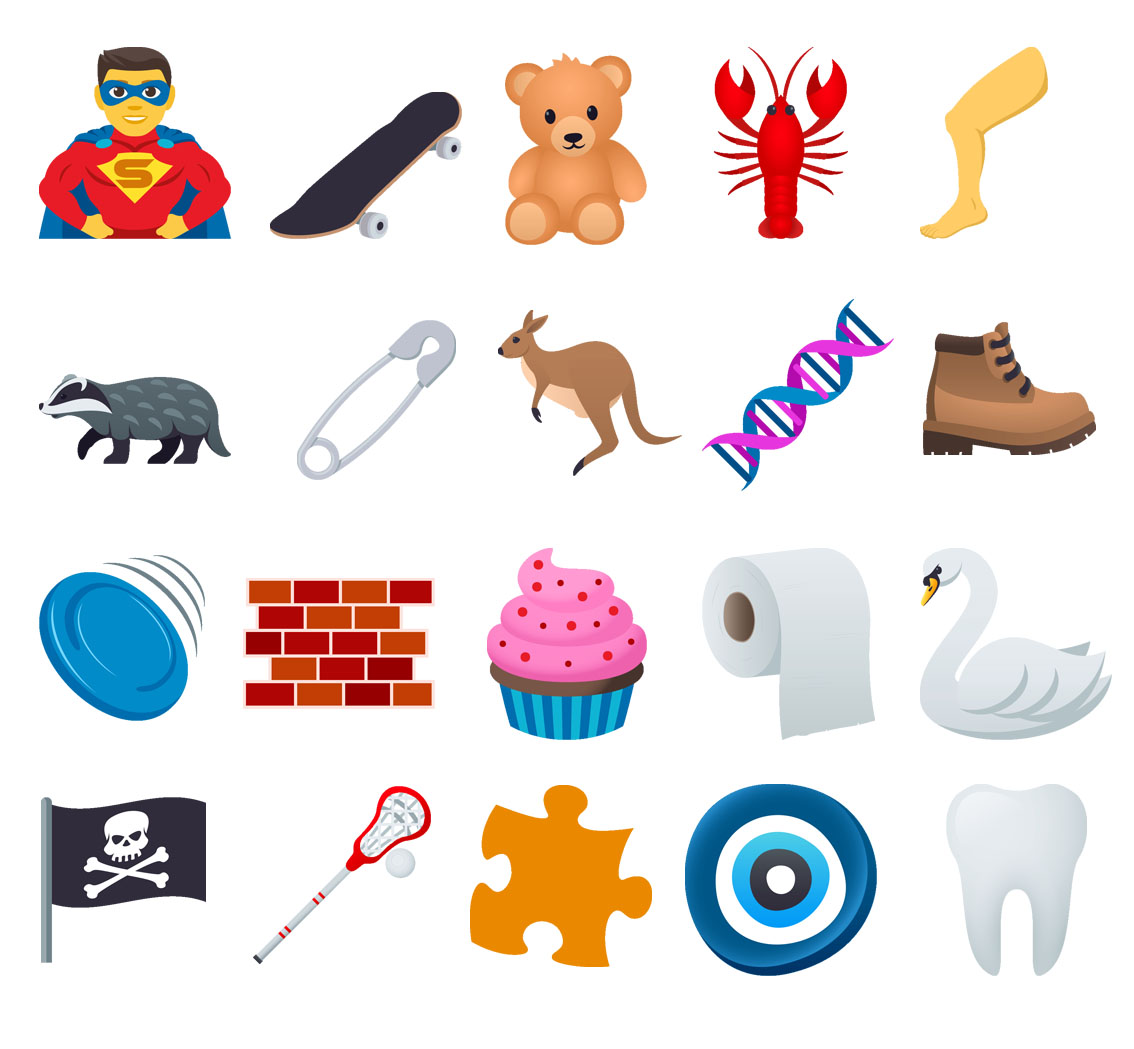 Above: A selection of new emojis as featured within EmojiOne 4.0, including 🦸 Superhero, 🧁 Cupcake and 🥍 Lacrosse.
EmojiOne also adds characters for the emoji components used to create each of the hair styles which brings the total of new emojis to 161 in this release.
Release
EmojiOne 4.0 is out now. Like EmojiOne 3.0, this release is available on a freemium basis, with licensing required for some but not all usage types.
EmojiOne 4.0 is free for personal use, on the web, or as an option in apps. A premium license is, however, required if EmojiOne 4.0 designs are to be used in print or commercial advertising. EmojiOne is now branding licensing for physical consumer goods as JoyPixels.
---