EmojiOne Adds Emoji 5.0 Support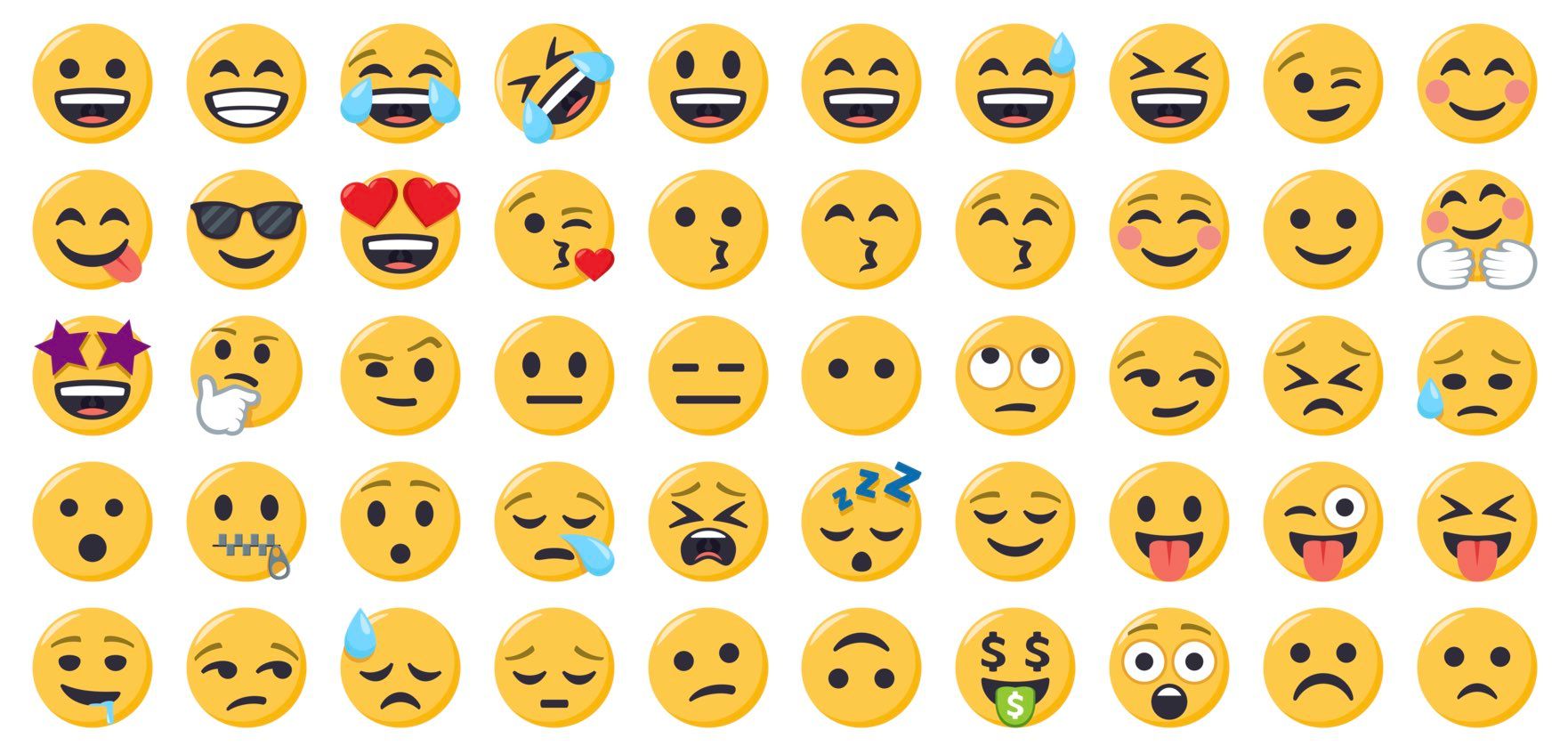 EmojiOne today released an update which includes support for all the latest Emoji 5.0 additions. These include the new fantasy characters, additional smileys, food, animals, and more.


Above: New smileys have been added to EmojiOne. Image: EmojiOne.
Today's version 3.1 update is listed as supporting Unicode 10.0, which is true, but it understates the facts. Every Emoji 5.0 emoji is supported, which means all the gendered and skin tone sequences are included in this release.
This previously open source project keeps its free options available for certain uses, and also allows paid licensing for commercial uses such as printing.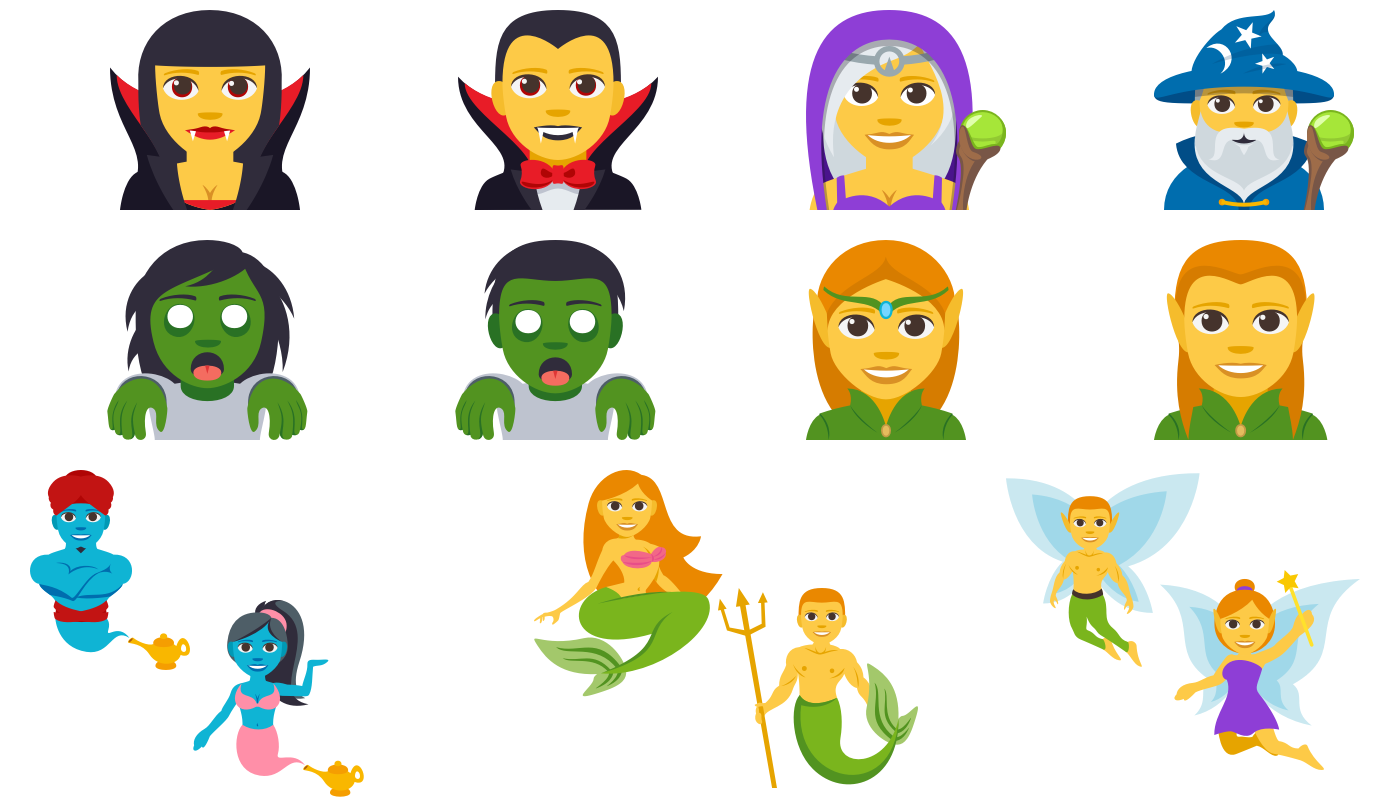 Above: Vampire, Mage, Zombie, Elf, Genie, Merperson, and Fairy are all in EmojiOne 3.1. Image: EmojiOne.
Attentive readers will note that yet again, designs have been updated in this release across the board. Many of these changes are very subtle, and others are a bit more obvious.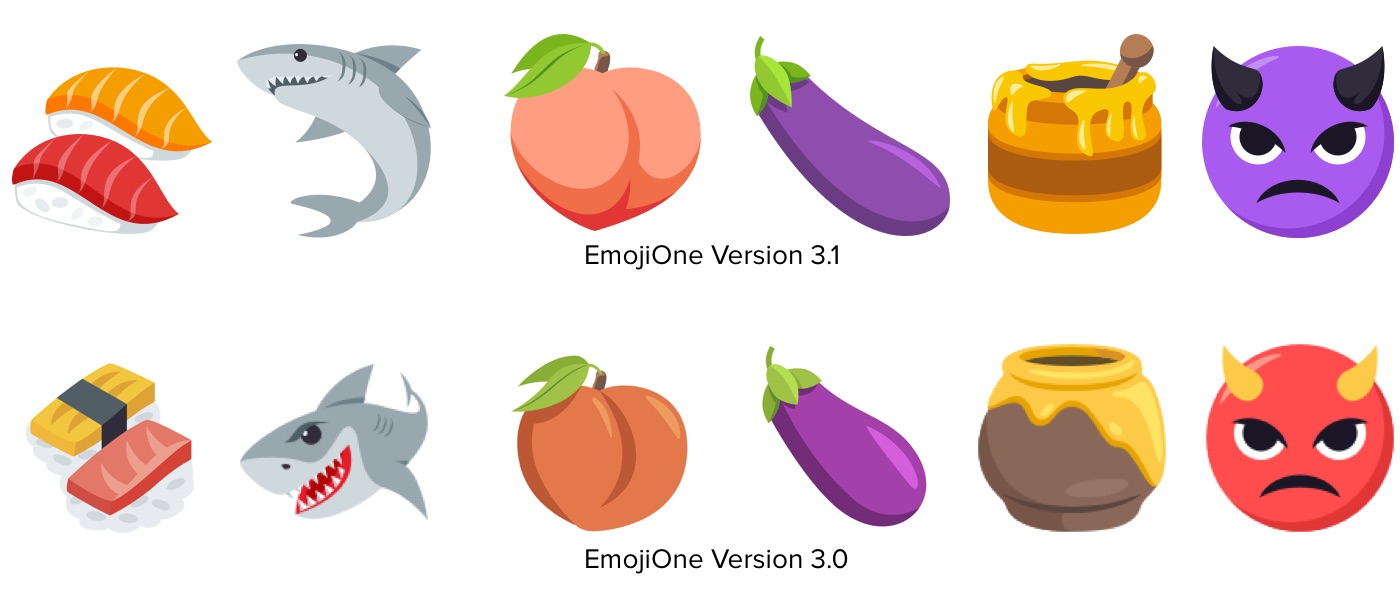 Above: Design changes in EmojiOne 3.1. Image: EmojiOne.
History has shown no other emoji vendor updating designs as frequently as EmojiOne. Take the 🍣 Sushi as an example, with this version being the fourth in three years.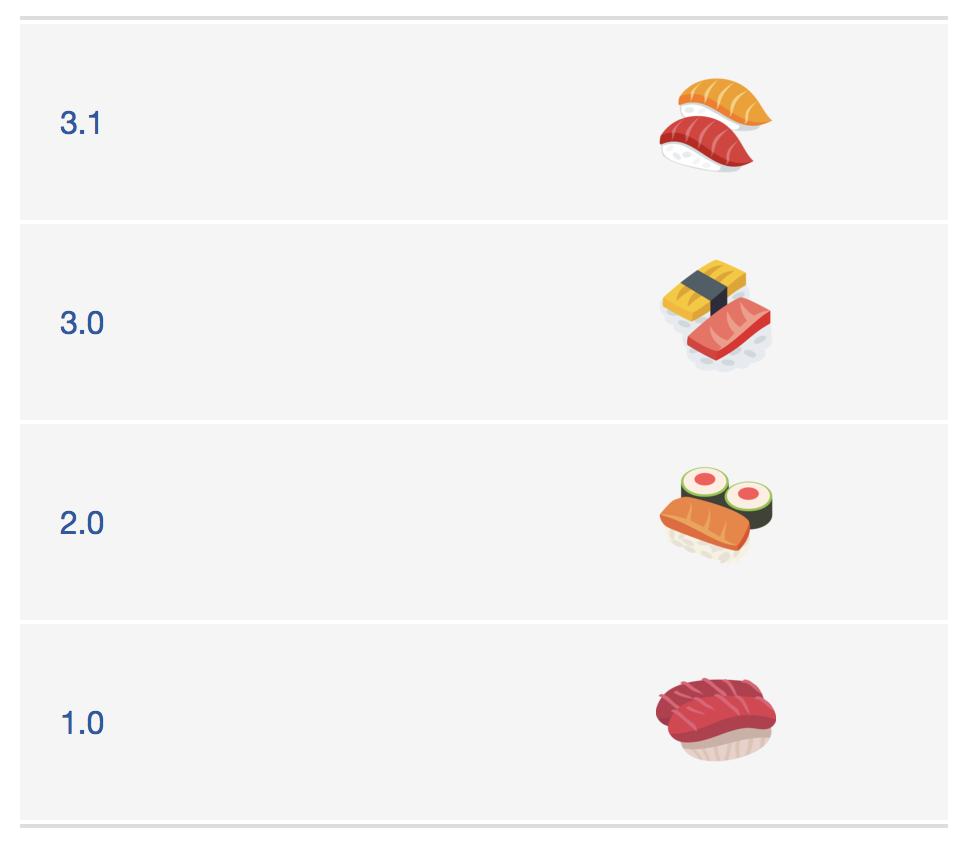 Above: EmojiOne doesn't stand still with emoji designs. Image: Emojipedia.
Release
EmojiOne 3.1 is out now.
Browse the entire EmojiOne 3.1 release on Emojipedia, or check out the more detailed release notes at EmojiOne.