Emoji Kitchen joins other Emoji Twitter Bots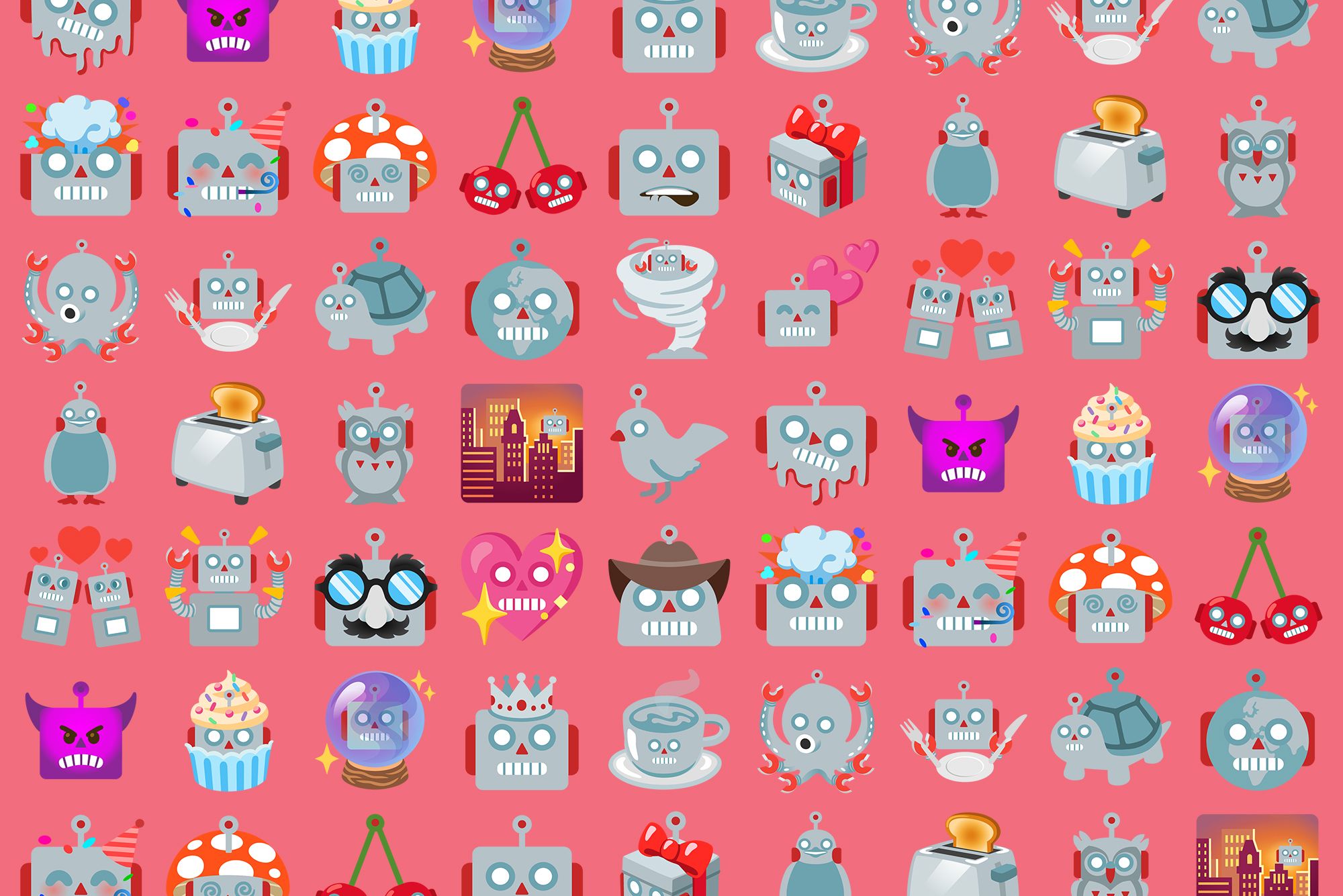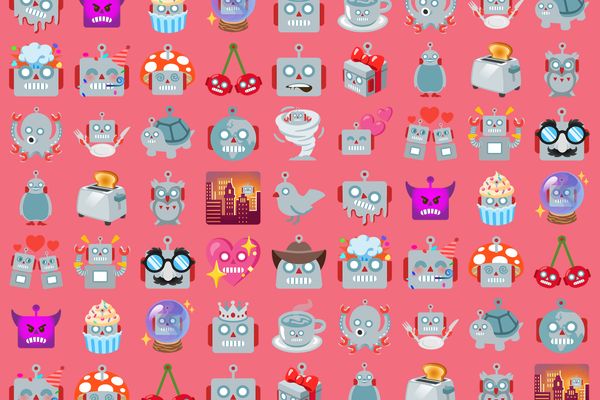 A Twitter bot is sharing different designs from Google's popular Emoji Kitchen feature within Gboard, which allows users to combine different emoji designs and send them as stickers. It joins the ranks of many other emoji-based bots on the platform.
Hello! Welcome to Emoji Kitchen Bot!

Combine any two emoji to create a completely new expression. There are nearly 30,000 possible combinations and growing!!!! https://t.co/ocov4Jayss pic.twitter.com/KAI9TnD0nM

— Emoji Kitchen (@emojikitchen) July 18, 2022
Operating under the handle @EmojiKitchen, the new bot describes itself as an "unofficial emoji Twitter account" but as an "official love letter to Emoji Kitchen".
The Emoji Kitchen first launched within Gboard in early 2020, and was the brainchild of Google's Jennifer Daniel - the current chairperson of the Unicode Emoji Subcommittee.
As of its most recent update, the Emoji Kitchen boasts over 25,000 different unique designs, which can be explored across nearly 700 different emojis across the emoji keyboard, and the new @EmojiKitchen bot appears to support the vast majority of these options and designs.
A new update to the @Google @EmojiKitchen provides support for over 50 additional emojis, including 🌚 New Moon Face, 🦩 Flamingo, 💡 Light Bulb, and 🌻 Sunflower.

See the full list of emojjs currently supported by Gboard's Emoji Kitchen feature 🧑‍🍳👇
🔗 https://t.co/wDm0U3R2YL pic.twitter.com/9Vw6h4Lp2E

— Emojipedia 📆🏆 (@Emojipedia) June 2, 2022
This unofficial @EmojiKitchen bot is similar to Emojipedia's own official @BotEmoji, which will respond to an emoji-featuring tweet with a link to that emoji's Emojipedia meaning page.
🫰 Hand with Index Finger and Thumb Crossed https://t.co/JwFsntgkYS

— Botmoji (@botmoji) May 16, 2022
🥰 Smiling Face with Hearts https://t.co/WrusGeiG3W

— Botmoji (@botmoji) May 14, 2022
@BotEmoji has been in operation since 2016.
🧑‍🍳 Emoji Kitchen Ingredients
If @EmojiKitchen is sent a tweet with two emojis that can be combined within the Emoji Kitchen, the bot will reply with those emojis' mashed-up design:
the king of robot 🤖 🐢 pic.twitter.com/QdS3Kf8anL

— Emoji Kitchen (@emojikitchen) July 18, 2022
If two of the same supported emoji are included within a tweet, you'll get an especially exaggerated "doubled up" version of that emoji's Noto Color Emoji design.
thank you, face with three hearts 🥰 🥰 pic.twitter.com/piUYFAD2Sv

— Emoji Kitchen (@emojikitchen) July 18, 2022
If @EmojiKitchen is sent a tweet that has an emoji that the Emoji Kitchen does not yet support (e.g. 👋 Waving Hand) alongside one that it does (e.g. 😁 Beaming Face with Smiling Eyes), the bot will offer an alternative design using the single emoji that it does support and another supported emoji.
hello wood 😁 🪵
(Had to improvise and threw in a little 🪵) pic.twitter.com/EEKcTQB62V

— Emoji Kitchen (@emojikitchen) July 18, 2022
The same is done if a tweet with only a single emoji is sent to the bot, providing that that single emoji is supported by the Emoji Kitchen.
oh no, poo 💩 😧
(Had to improvise and threw in a little 😧) pic.twitter.com/293wIuOCGd

— Emoji Kitchen (@emojikitchen) July 18, 2022
Additionally, if the bot receives a tweet with two or more emojis that the Emoji Kitchen has yet to support, it may offer a piece of heart-shaped emoji grid art.
🧑‍🎤🧑‍🎤🧑‍🎤🧑‍🎤🧑‍🎤🧑‍🎤🧑‍🎤🧑‍🎤🧑‍🎤
🧑‍🎤🧑‍🎤🤘🤘🧑‍🎤🤘🤘🧑‍🎤🧑‍🎤
🧑‍🎤🤘🤘🤘🤘🤘🤘🤘🧑‍🎤
🧑‍🎤🤘🤘🤘🤘🤘🤘🤘🧑‍🎤
🧑‍🎤🧑‍🎤🤘🤘🤘🤘🤘🧑‍🎤🧑‍🎤
🧑‍🎤🧑‍🎤🧑‍🎤🤘🤘🤘🧑‍🎤🧑‍🎤🧑‍🎤
🧑‍🎤🧑‍🎤🧑‍🎤🧑‍🎤🤘🧑‍🎤🧑‍🎤🧑‍🎤🧑‍🎤
🧑‍🎤🧑‍🎤🧑‍🎤🧑‍🎤🧑‍🎤🧑‍🎤🧑‍🎤🧑‍🎤🧑‍🎤

— Emoji Kitchen (@emojikitchen) July 18, 2022
🤖 Other Emoji Bots
This is not the first time a Google emoji creation has been championed by a Twitter bot. The bot @yestoemoji highlights designs from the minimalist Noto Emoji font. Learn more about Noto Emoji.
July 14, 2022
Another famous example of emoji images being shared by a bot is of course the @EmojiMashupBot, which combines different design emoji attributes from the Twemoji set.
🧐 monocle + 💀 skull = pic.twitter.com/RaA4QtO6Ug

— Emoji Mashup Bot (@EmojiMashupBot) July 17, 2022
While @EmojiKitchen, @yestoemoji, and the @EmojiMashupBot share images of emoji designs, other Twitter bots such as @EmojiFarm and @EmojiMeadow provide emoji grid art following a certain theme.
🍄🌸🌼🌻🌷🌿🌷🌿🍄
🌼🌼🌸🌻🍄🌸🌼🍄🌿
🌻🌸🌸🍄🌻🍄🍀🌿🍄
🍀🌿🌸🍀🌼🍄🌻🍄🌼
🌻🌻🌿🌼🌿🍀🌸🍀🌷
🌼🌿🍀🌷🌸🍀🌷🍀🌼
🌼🌷🍀🍄🍀🍀🌻🌻🌿

— Emoji Meadow (@EmojiMeadow) July 18, 2022
🌱🌱🌱🐂🌱🌱🐂🌱🐂🌱🌱🌱🌱
🌱🐂🐂🐂🌱🐂🐂🌱🌱🌱🌱🌱🌱
🌱🌱🌱🌱🌱🌱🌱🌱🌱🌱🌱🌱🐂
🌱🌱🌱🌱🌱🌱🐂🌱🌱🐂🌱🐂🐂
🌱🌱🐂🌱🌱🐂🌱🌱🌱🌱🌱🐂🌱
🐂🐂🌱🌱🌱🌱🌱🌱🌱🐂🐂🐂🌱
🌱🌱🌱🐂🐂🐂🌱🐂🐂🌱🌱🌱🐂
🌱🌱🌱🌱🌱🌱🐂🌱🐂🌱🌱🌱🌱
🐂🌱🌱🐂🌱🌱🐂🌱🌱🌱🌱🌱🐂
🌱🌱🐂🌱🌱🐂🌱🌱🌱🐂🌱🐂🌱

— Emoji Farm (@EmojiFarm) July 18, 2022
Meanwhile, others such as @EmojiAquarium depict a scene using a combination of spaces and emojis.
🐟         
        🐡  
 🐠    🐟    🐟 
    🐠   🐟   
  🐠   🐠  🐟  
🌾 🌾🌾     🌱

— Emoji Aquarium (@EmojiAquarium) July 18, 2022
Furthermore, bots like @EmojiTetra and @EmojiSnakeGame allow users to play emoji-based versions of classic arcade games collectively via Twitter polls.
Here's a gif showing the rotation rules for the shapes that rotate. pic.twitter.com/kSKyc06ODH

— Emoji Tetra (@EmojiTetra) June 21, 2018
Many of these emoji-based Twitter bots were developed by Joe Sondow.
Creating emoji grid art is also something we ourselves have been playing around with more and more on Emojipedia's own Twitter account.
🤍🤍🤍🤍🤍🤍🤍🤍🤍
🤍🤍🫑🫑🤍🫑🫑🤍🤍
🤍🫑🫑🫑🫑🫑🫑🫑🤍
🤍🫑🫑🫑🫑🫑🫑🫑🤍
🤍🫑🫑🫑🫑🫑🫑🫑🤍
🤍🫑🫑🫑🫑🫑🫑🫑🤍
🤍🤍🫑🫑🫑🫑🫑🤍🤍
🤍🤍🤍🫑🫑🫑🤍🤍🤍
🤍🤍🤍🤍🫑🤍🤍🤍🤍
🤍🤍🤍🤍🤍🤍🤍🤍🤍

🫑🔗 https://t.co/t330VV26zu https://t.co/amZl3gc3dR

— Emojipedia 📆🏆 (@Emojipedia) May 9, 2022
#NationalPretzelDay 🥨https://t.co/4lAWPbvTZN

🧂🧂🧂🧂🧂🧂🧂🧂🧂🧂🧂
🧂🧂🥨🥨🥨🧂🥨🥨🥨🧂🧂
🧂🥨🥨🧂🥨🥨🥨🧂🥨🥨🧂
🧂🥨🧂🧂🧂🥨🧂🧂🧂🥨🧂
🧂🥨🧂🧂🧂🥨🧂🧂🧂🥨🧂
🧂🥨🥨🧂🥨🥨🥨🧂🥨🥨🧂
🧂🧂🥨🥨🥨🥨🥨🥨🥨🧂🧂
🧂🥨🥨🥨🥨🧂🥨🥨🥨🥨🧂
🧂🧂🧂🧂🧂🧂🧂🧂🧂🧂🧂 pic.twitter.com/d1pM8Km9r2

— Emojipedia 📆🏆 (@Emojipedia) April 26, 2022
📖 Read More