Android 7.1 Emoji Changelog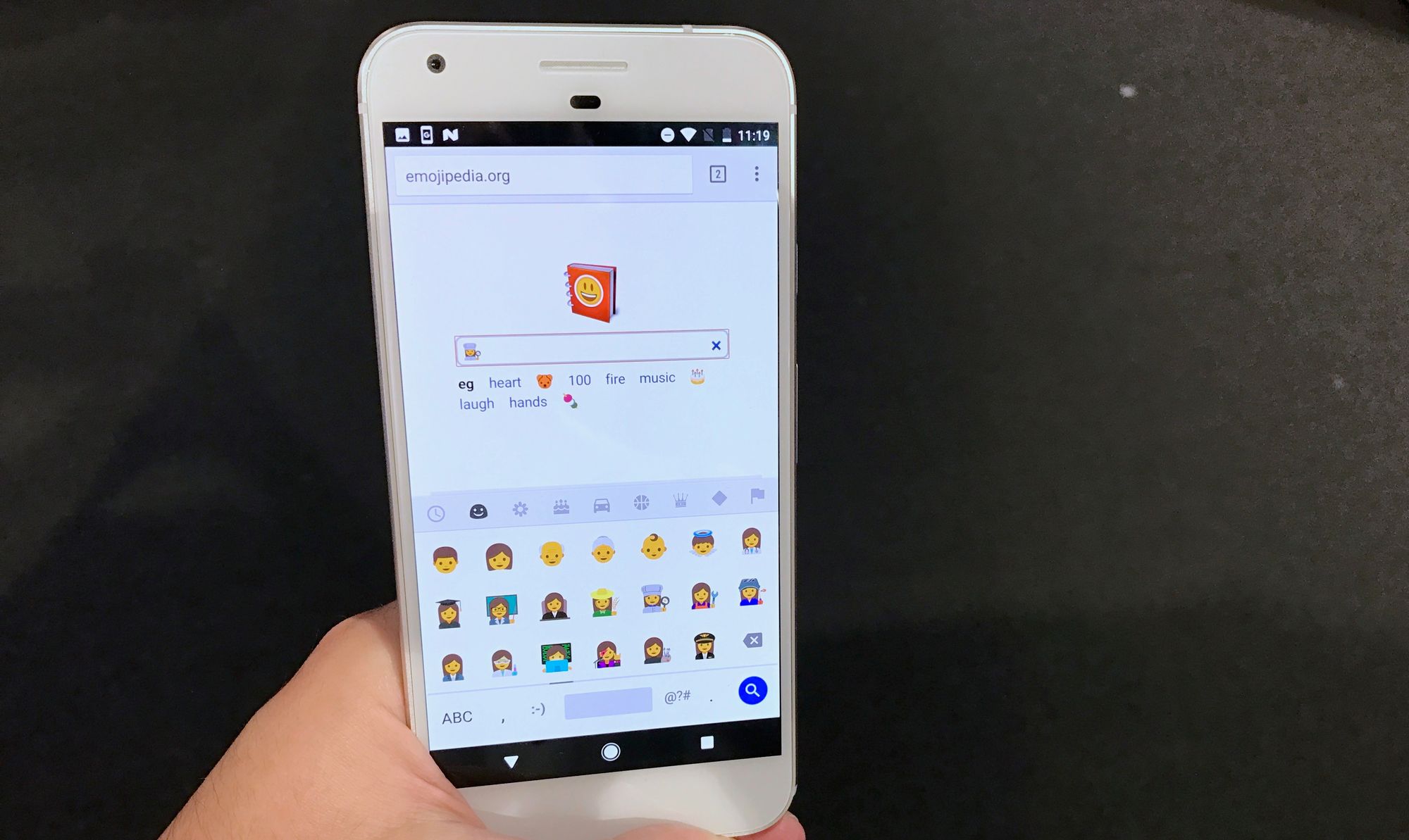 Google this week released its latest emoji update: its third in the past 12 months. After a large update for in August containing new designs and Unicode 9 emoji support, Google is back with nearly 600 new or modified emoji designs[1].
Included as part of Android 7.1, the latest emojis from Google include gender updates, emoji professions, and more.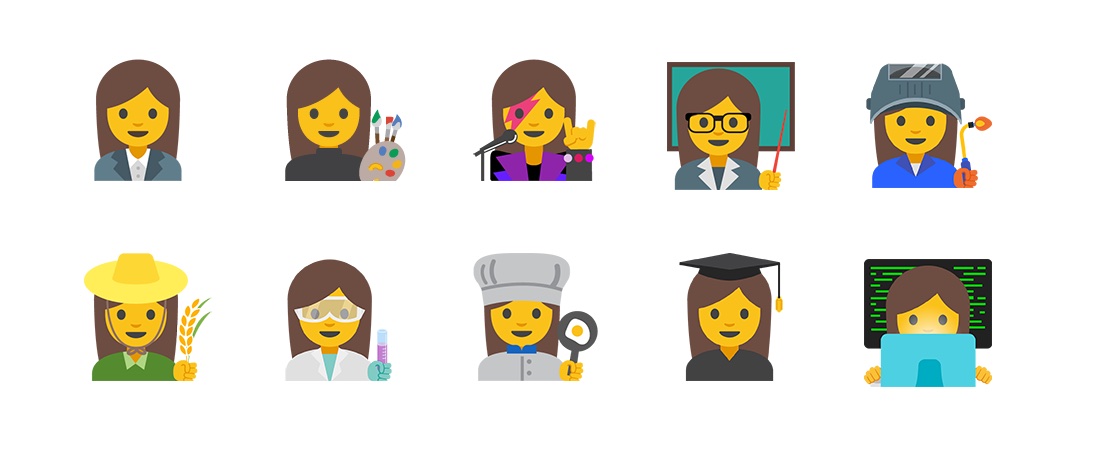 Above: New professional emojis in Android 7.1. Male versions also available.
Most of the additions in this latest Android release are part of the forthcoming Emoji 4.0 Unicode update. This is currently a draft, but expected to be finalized next month.
Professions
Google first proposed new emojis for professions in May 2016, and the result of this work is Google shipping the first phone with support for these out of the box.
In total there are 16 new professions available on the emoji keyboard. These are each available as female, male, and in one of six skin tones (default yellow + five additional choices).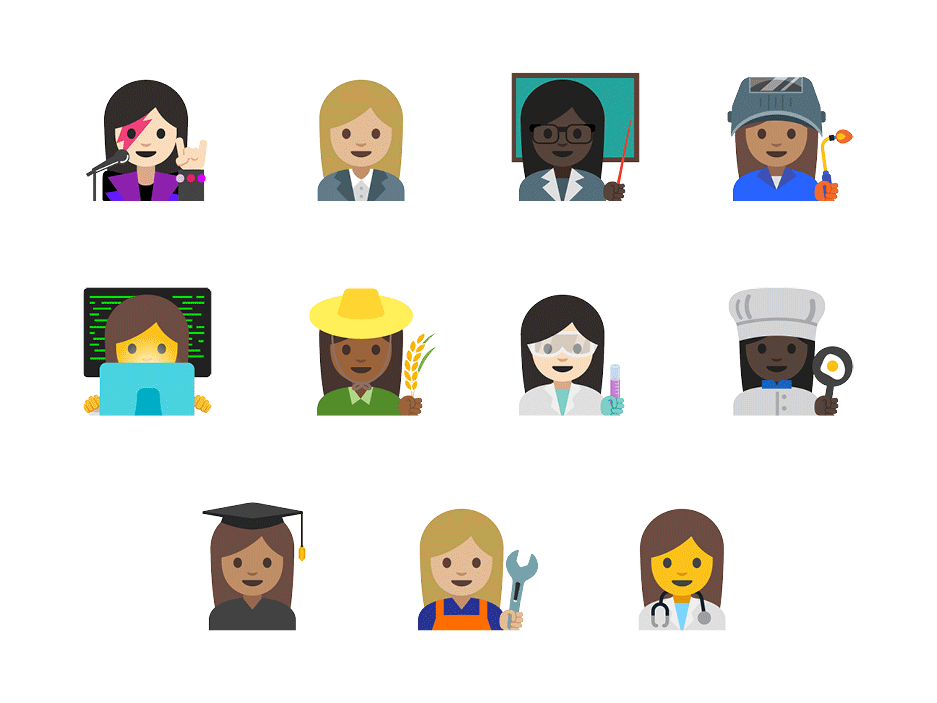 Above: Combinations of new emoji professions in Android 7.1. Image: Google.
As noted in our first look, these are implemented as Emoji ZWJ Sequences meaning they have better backward-compatibility with other platforms.
For instance, the fallback display for an emoji such as 👩‍🔧 Female Mechanic would be a 👩 Woman next to a 🔧 Wrench, which still conveys much of the same message.
These are the new emoji professions added to Android 7.1:
More People
Emojis that already exist such as 🏃 Runner, 💇 Haircut, 🕵 Sleuth or Spy, and 👮 Police Officer now have male and female versions available in Android 7.1: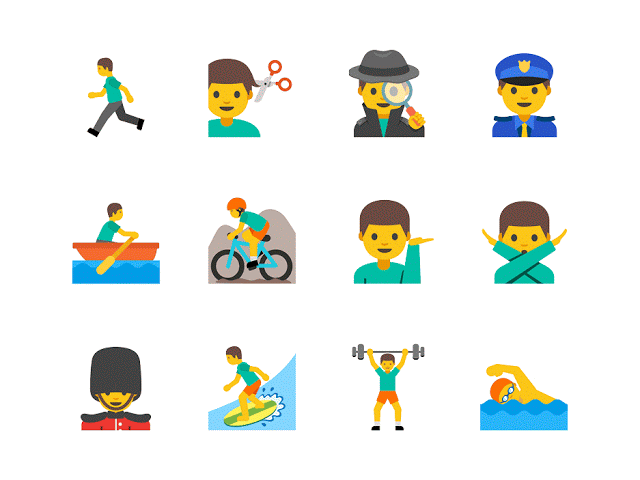 My perennial favorite[2] is included: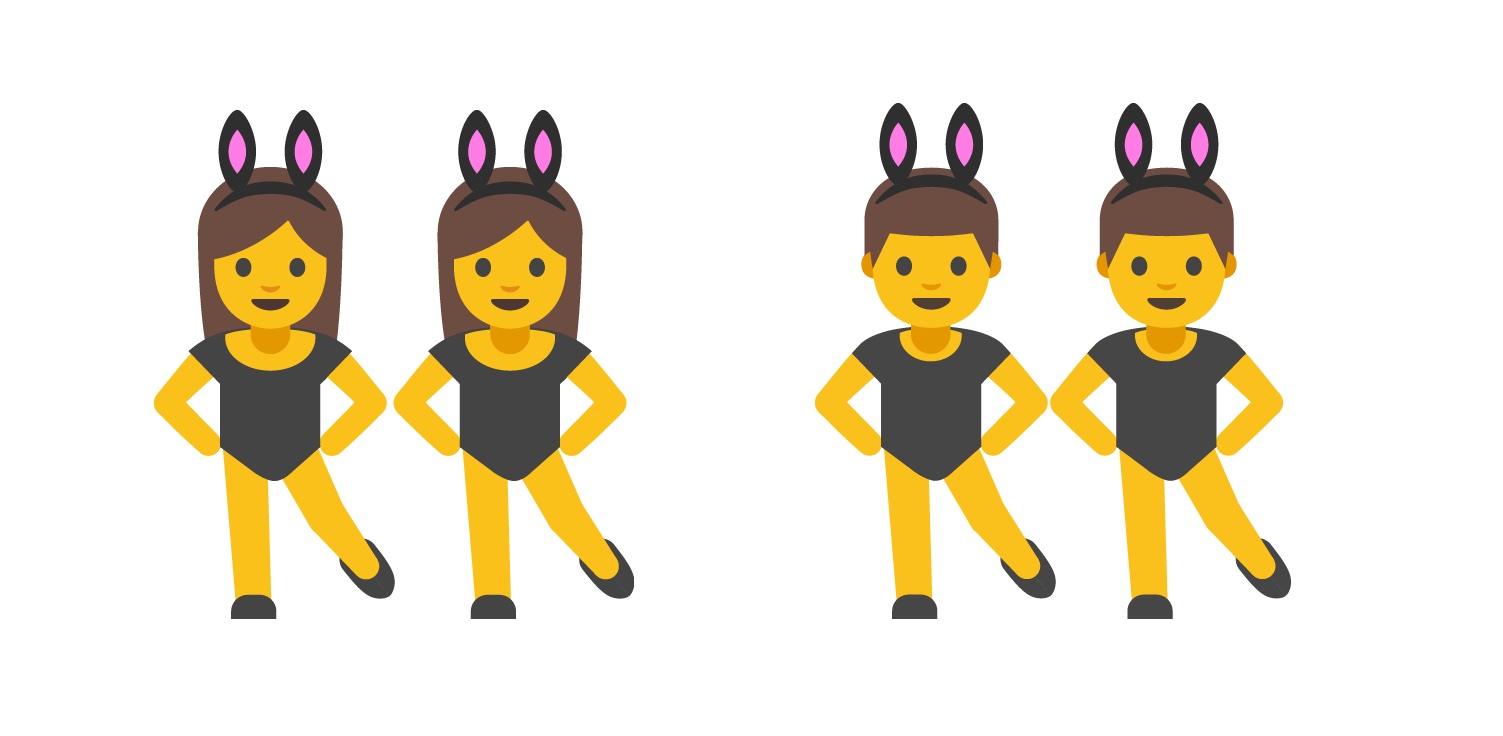 Single parent families are represented for the first time on Android: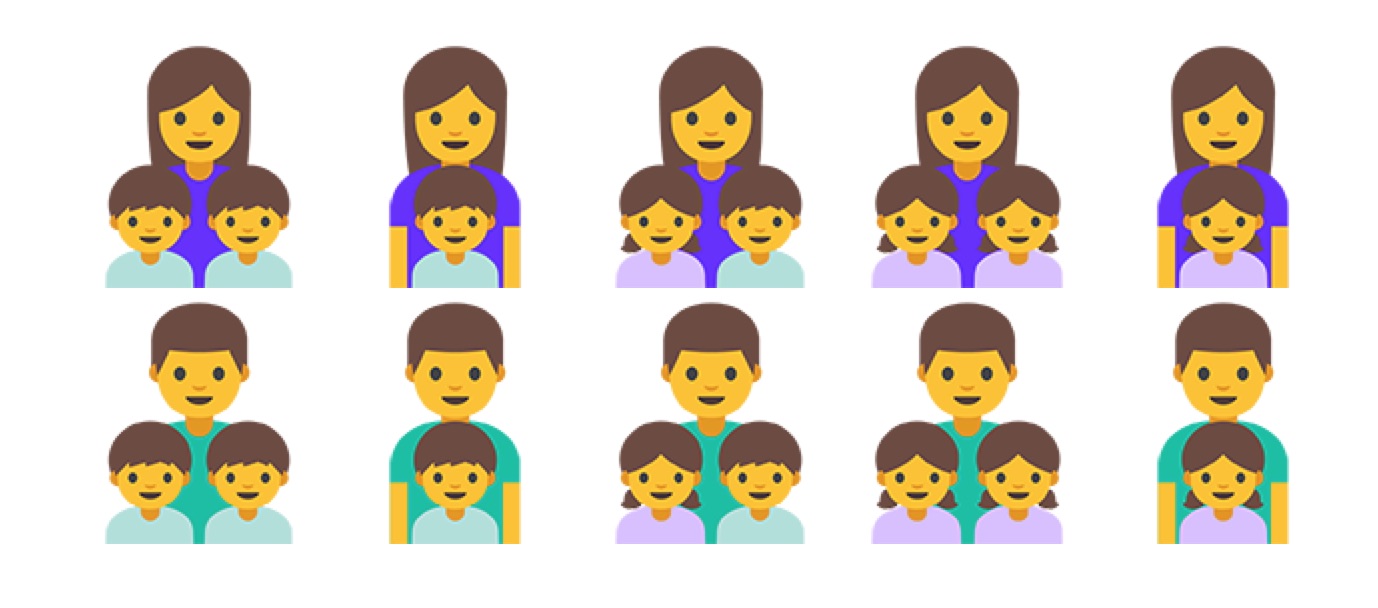 Other additions include the 🏳️‍🌈 Rainbow Flag, ♀ Female Sign, ♂ Male Sign and ⚕ Staff Of Aesculapius.

The latter three of these are required for the Emoji ZWJ Sequences to form gendered emojis, and the new 👩‍⚕️ Female Health Worker and 👨‍⚕️ Male Health Worker emojis.
Input
A new multi-tier interface allows selection of Male or Female variants for supported emojis: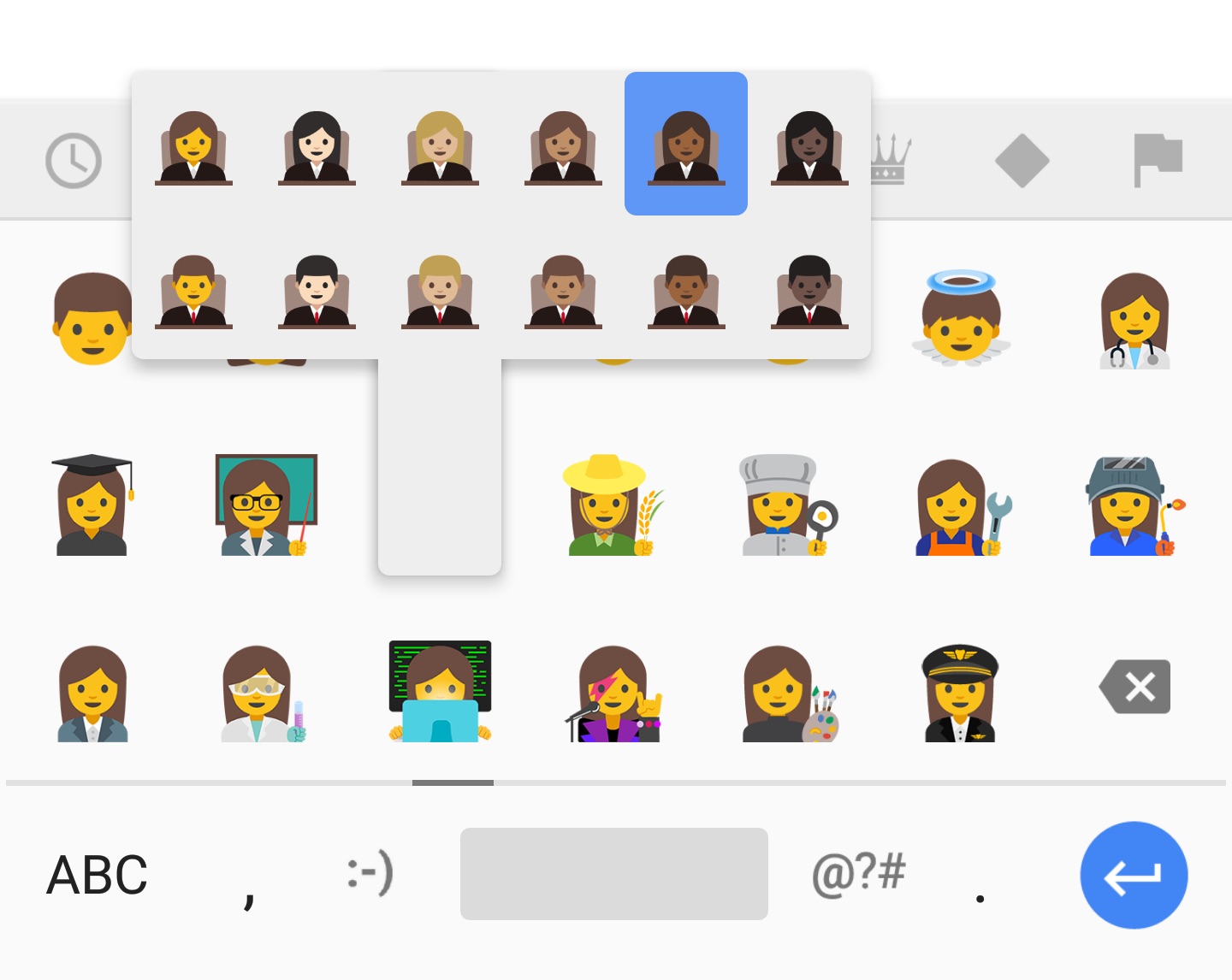 Above: Male/Female/Skin tone are available with a press-and-hold.
The default display for most emojis is yellow + female; this does not change to the most-recent choice of gender or skin tone after use. These are nearly always yellow + female on the keyboard, but some start as male.
Without getting too far in the weeds, an interesting interface choice is grouping some existing emojis together, like the Police Officer, but not others such as Father Christmas / Mother Christmas, or Prince / Princess.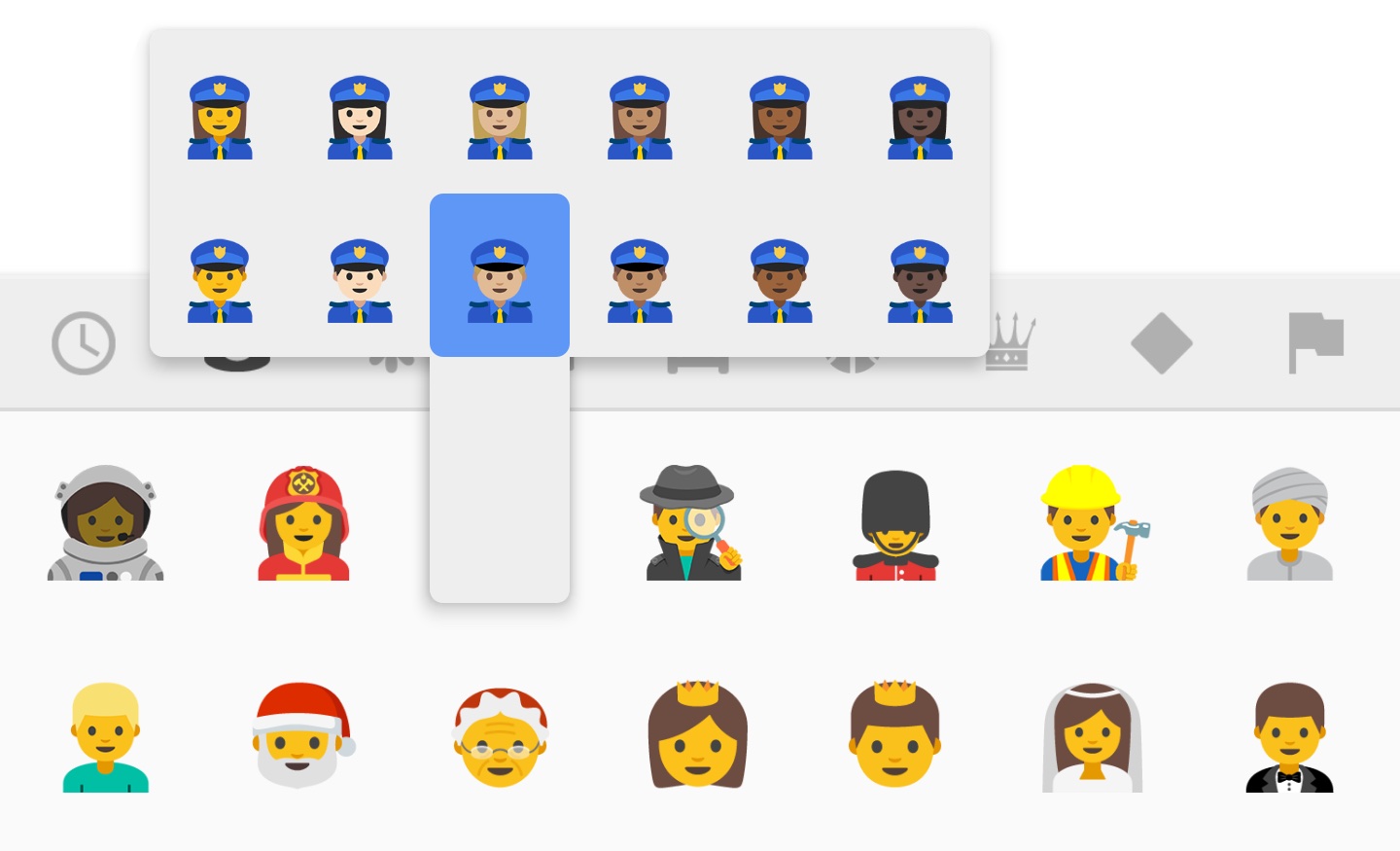 Above: Some gendered emojis are grouped, others are not.
Similarly, Men and Women with Bunny Ears are grouped under a single item, yet Male and Female Dancers are shown separately.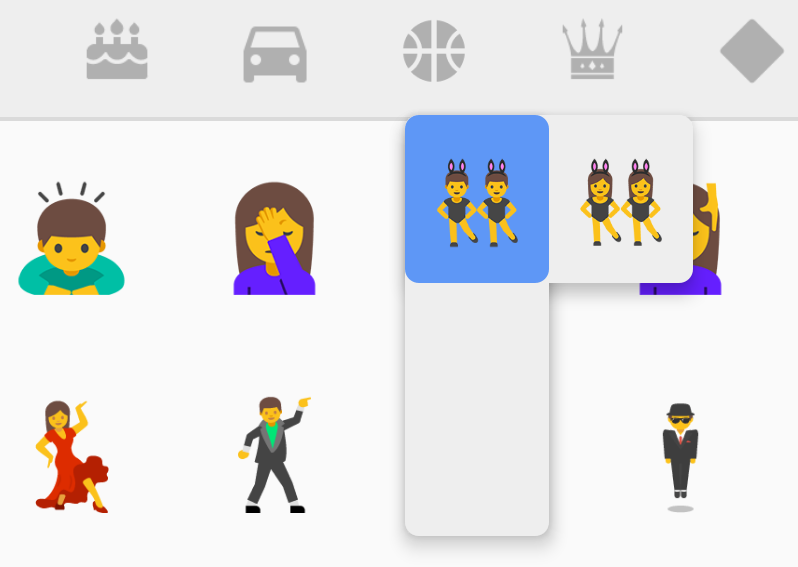 At a Unicode level, there are differences in how these types of emojis are encoded (the exceptions that show separately have unique code points, whereas the grouped ones are Emoji ZWJ Sequences).
From an interface perspective, this is pretty irrelevant. Regardless, it's a minor point.
Base v Sequence
For emojis such as 👷 Construction Worker or 💁 Information Desk Person, the latest Google Keyboard explicitly chooses the new female or male variations when you input them.
As such you never actually send 💁 Information Desk Person any more, you will be sending either:
By way of comparison, iOS would send:
Android's approach here is more consistent, but the drawback is that you could be unintentionally sending a full ZWJ sequence every time you input one of these.
There is no way to send the "unspecified gender" base emoji from the keyboard, but the characters are supported.
Why Genders?
Rachel Been and Agustin Fonts, two of the Google employees behind the Expanding Emoji Professions proposal, address the issue of why genders came into the picture in a post about this update:
People like to see themselves represented in emoji. That's why people emoji look human, have skin tones, and are gendered.
A common question that comes up with these new emoji options is one about gender neutrality. This is also addressed, with the pair stating:
The major challenge in bringing gender equality to emoji is not in agreeing that it's something we have to do (because we're there already), but rather how to represent it well at emoji scale.
While smileys and other emotions are relatively simple to design as genderless yellow circles, professions seem to have proven more of a challenge.
It's worth noting here that Google previously had many gender-neutral emojis, which some loved, and some others were less fond of.
These have since been changed, and as with any question of neutrality, the question seems to be "what is neutral".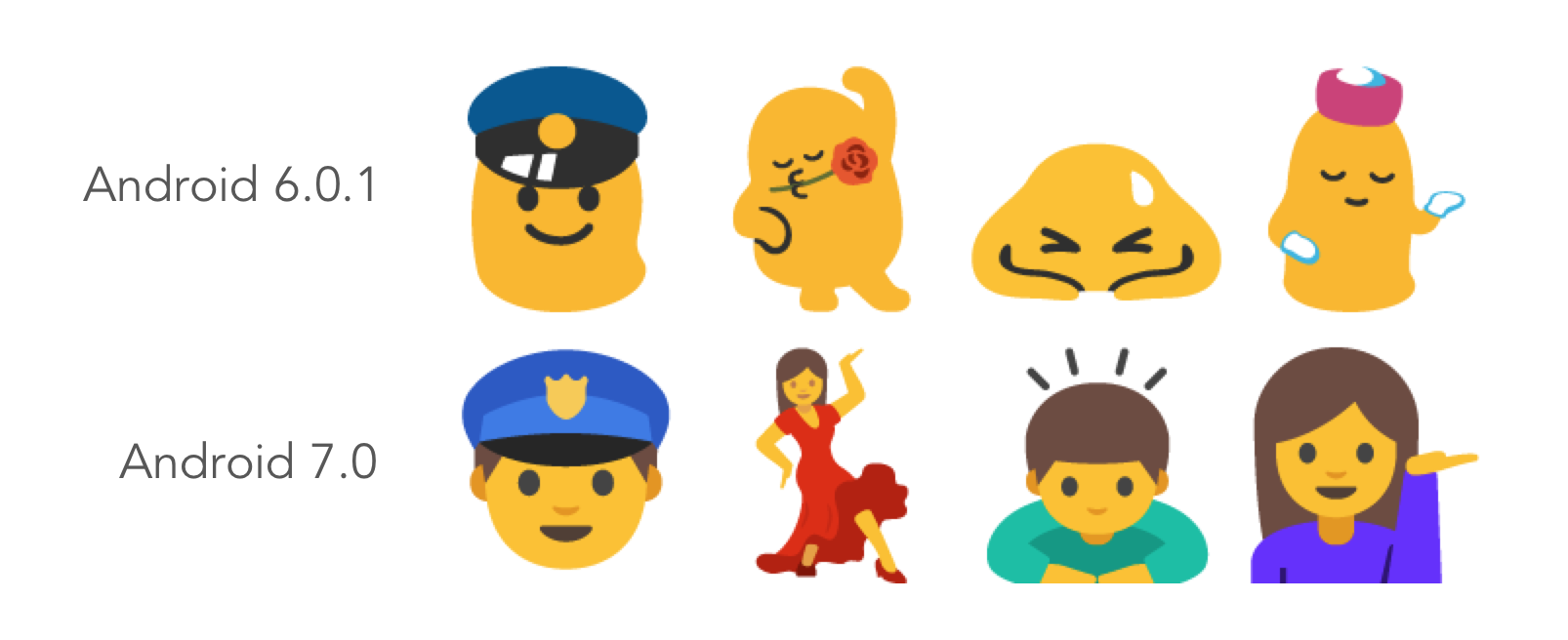 Some consider yellow to be effectively white/caucasian skin tone, others may consider gender-neutral characters to look rather male.
Showing a goal to support gender-neutrality in future, Google states: "we'll keep trying until we get it right".
What Else
📅 Calendar has changed from a generic month-view to now show July 17[3].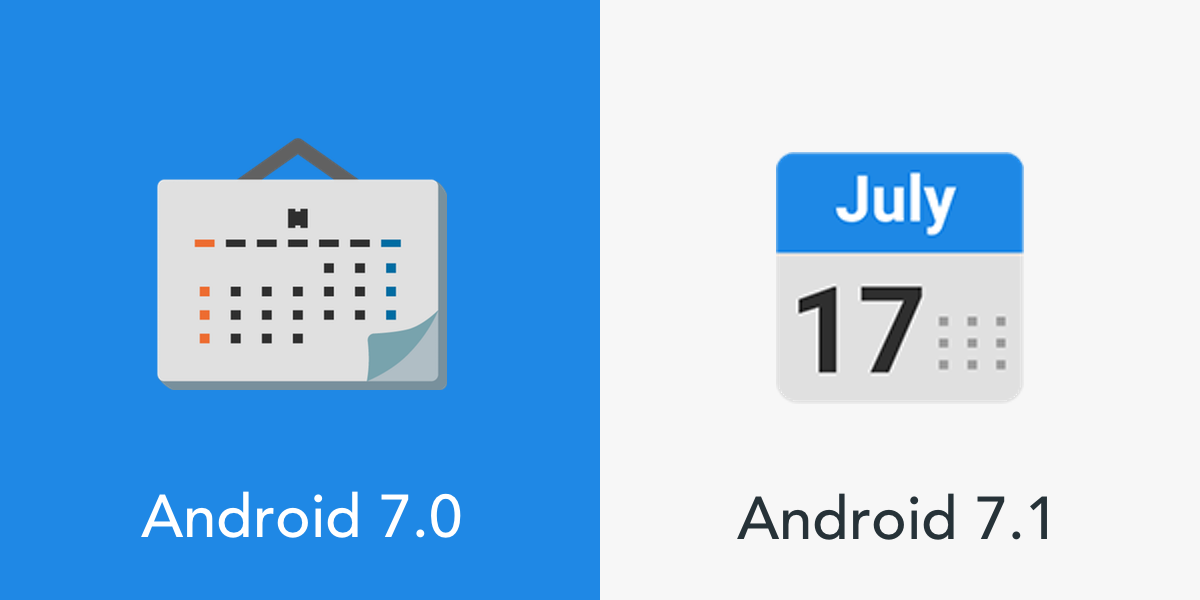 📆 Tear-Off Calendar previously displayed the date as July 12[4], and this is now July 17, too.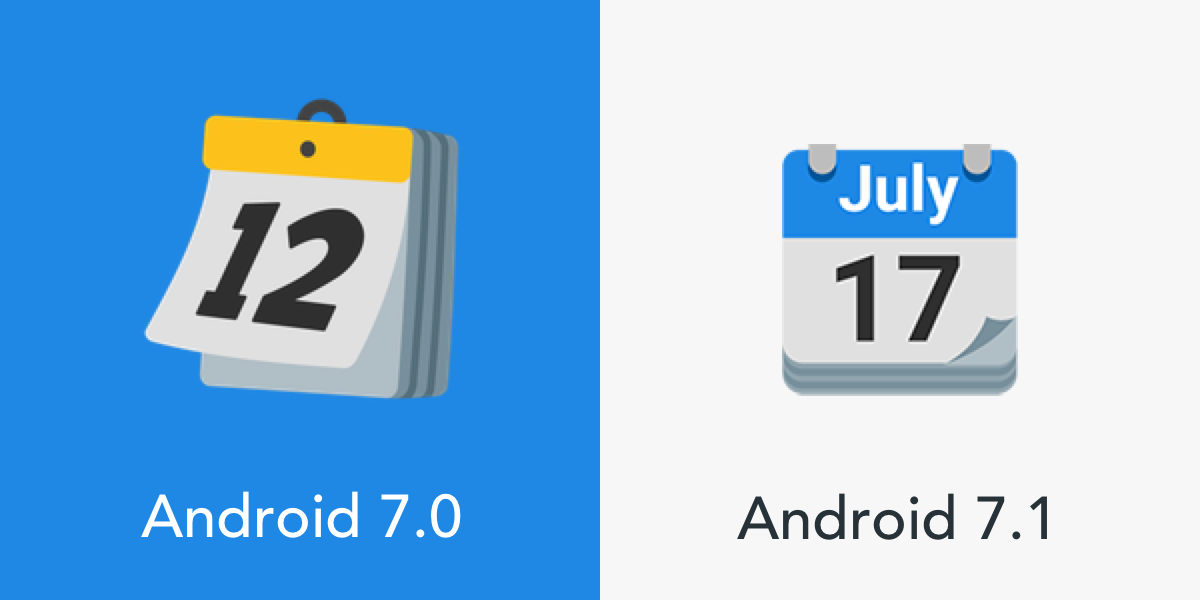 👮 Police Officer was previously just a head, and now includes shoulders with shirt and tie: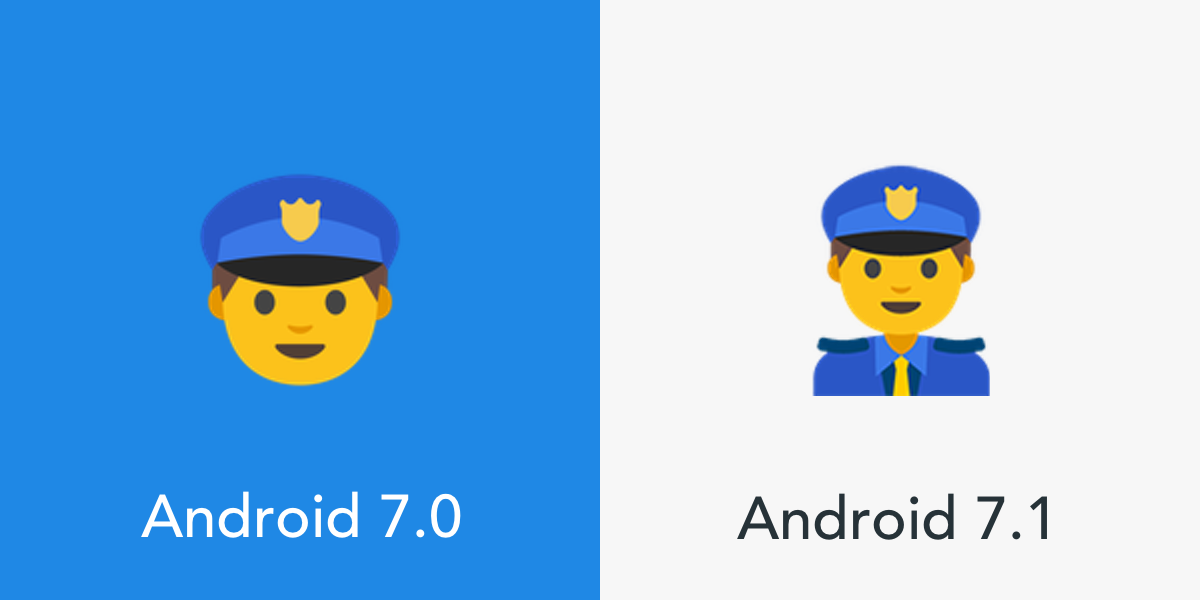 👷 Construction Worker was previously just a head, and now includes a high-vis jacket, and hammer. The Japanese-origin cross on the helmet has also been removed: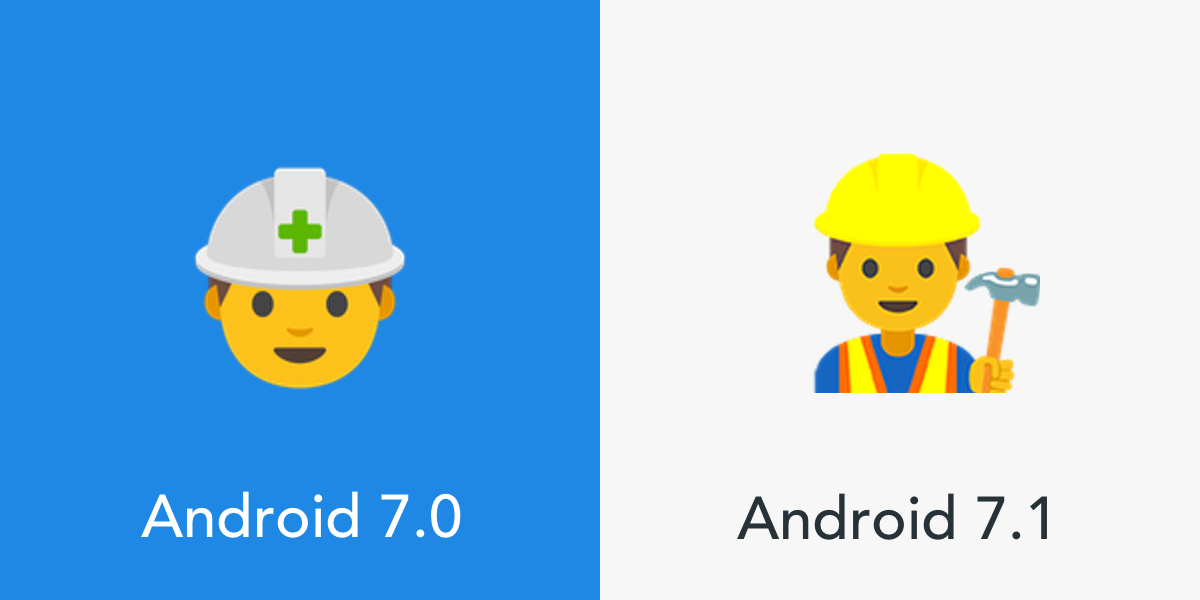 👳 Man With Turban now has shoulders and a white top: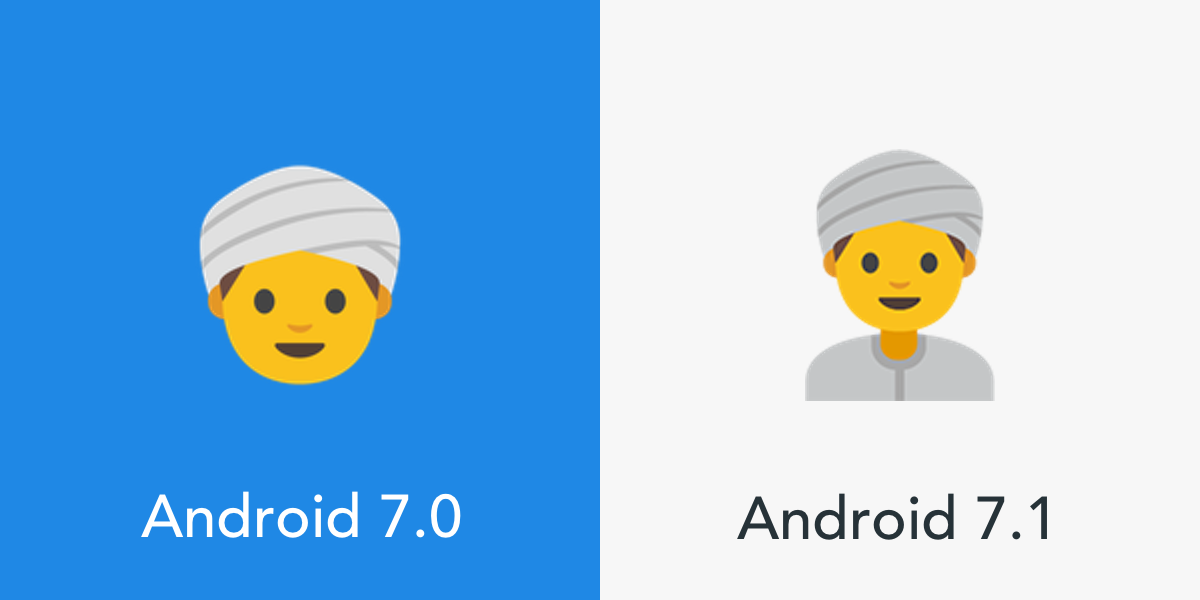 💂 Guardsman now includes a red jacket: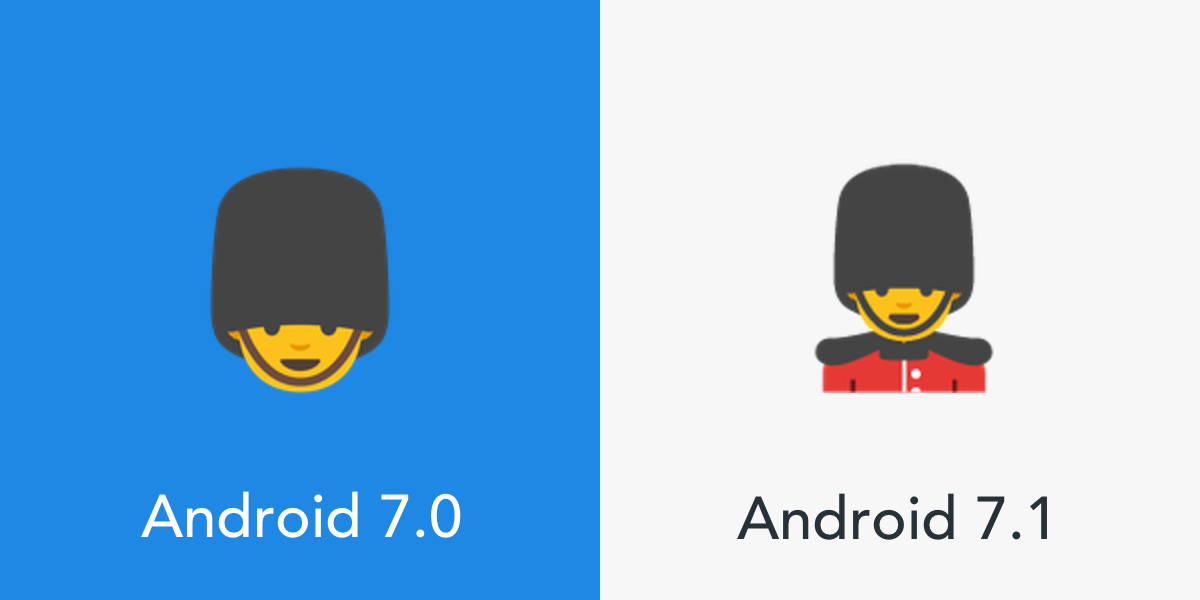 👱 Person With Blond Hair now has lighter hair, shoulders, and a green/aqua top: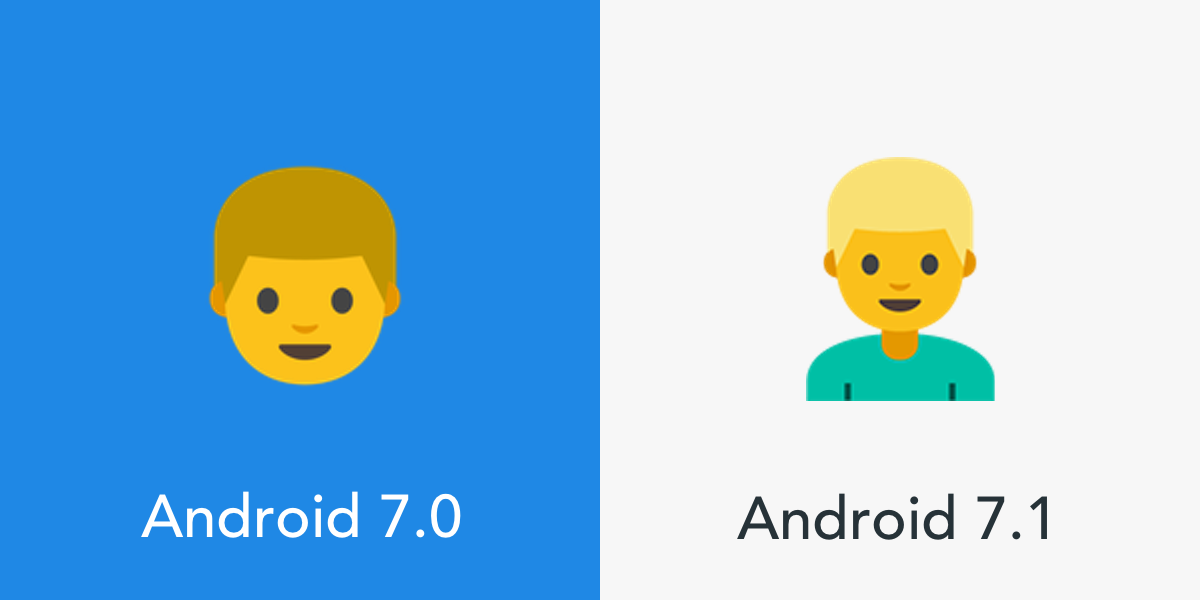 🕵️ Sleuth or Spy now has a trench-coat and magnifying glass: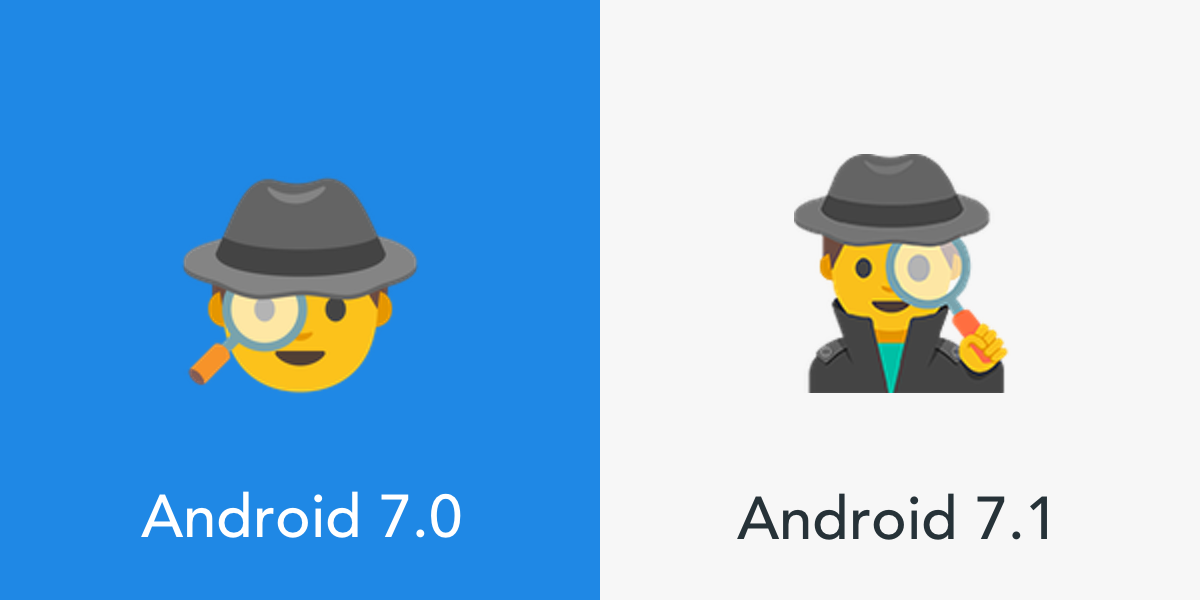 Timing
Google is the first to ship a device with support for all of the Emoji 4.0 updates, now sharing the platform with Twemoji on the web.
Many are wondering where Apple is on the emoji update front, holding back on the Unicode 9 emojis approved in June 2016, and users starting to see the infamous "question mark box" as these spread to other platforms.
Oddly, Apple included some of the gendered emoji updates in iOS 10, but did not add the Unicode 9 emojis approved months earlier, nor the rest of the professions.
Release
Android 7.1 shipped on new Pixel phones on October 20, 2016.
The same emoji updates will come to other Android users as part of Android 7.1.1 at a date to be announced.
---
---