World Emoji Award Winners for 2019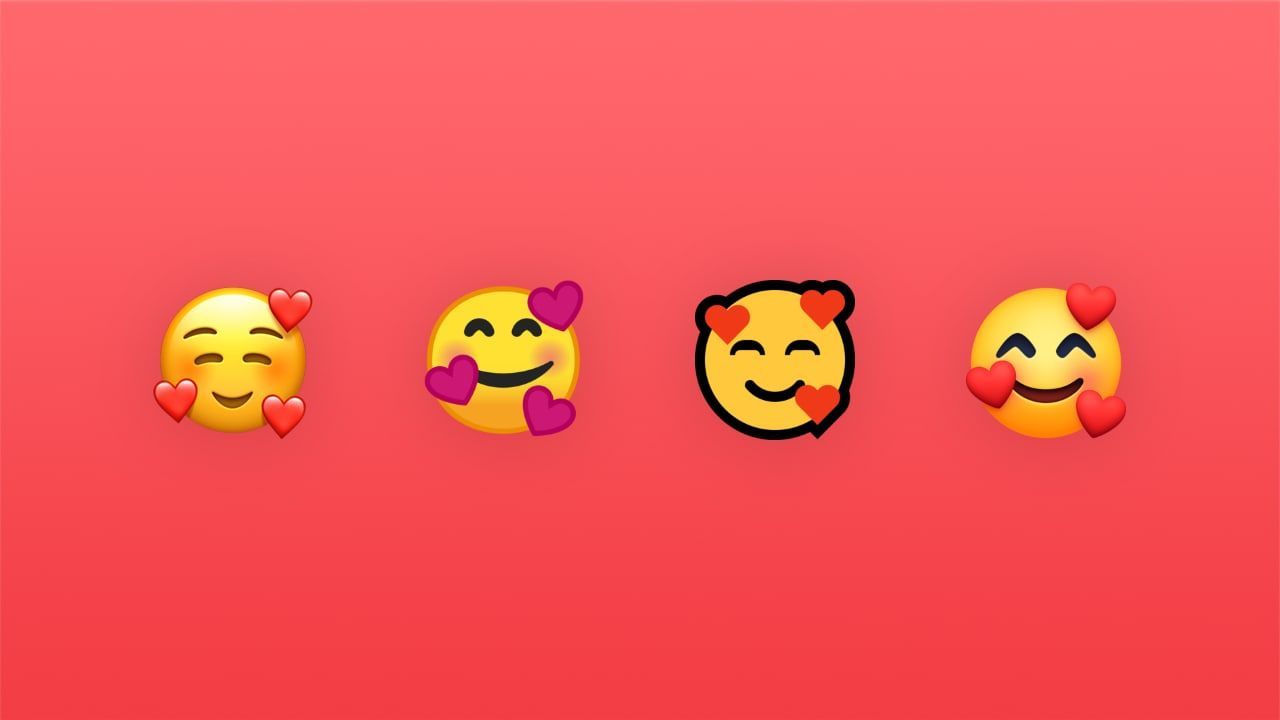 Emojipedia has run the World Emoji Awards on World Emoji Day each year since 2017. These look at which new emojis are popular or most loved, by way of voting or statistics.
It's official: the most popular new emoji is 🥰 Smiling Face With Hearts.
🏆📈 Most Popular New Emoji
Nominees for most Popular New Emoji included any emoji approved in 2018, and statistics have been gathered for 2019-01-01 — 2019-07-14.
Of the 230 emojis assessed, the top six were as follows: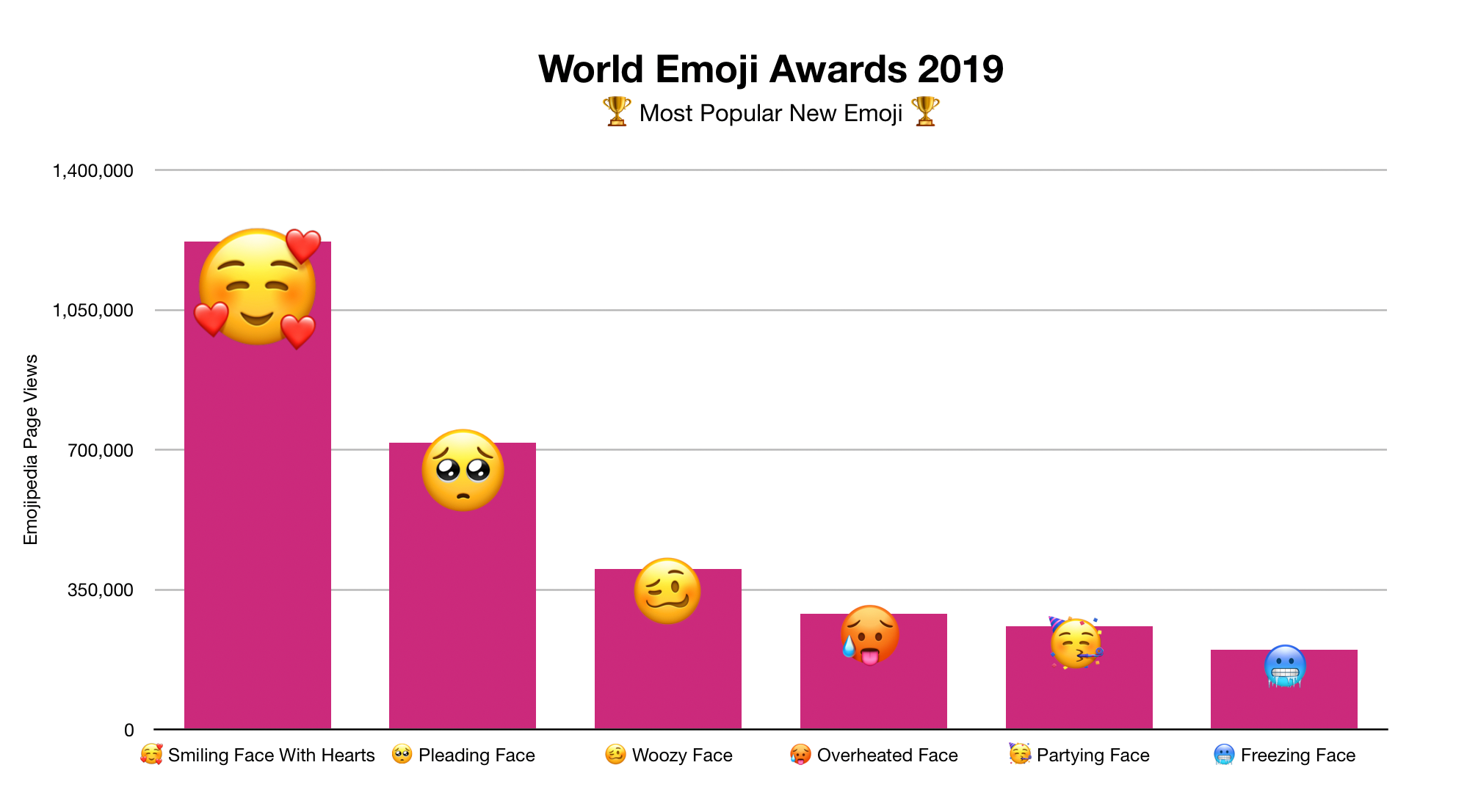 Announced live at the National Museum of Cinema in Turin, Italy, the winner of the 2019 award for Most Popular New Emoji went to  🥰 Smiling Face With Hearts.
This was followed by 🥺 Pleading Face, 🥴 Woozy Face, and then 🥵 Overheated Face, 🥳 Partying Face and 🥶 Freezing Face.
It's clear to see that the most popular emojis were all smileys this year, which points to the ongoing popularity of the emotional characters over some other types of emoji additions.
Seventh in the list? 🦸 Superhero (when combined with its gender variations).
Given that most platforms add new emoji support in the second half of a year, it only makes sense to measure popularity for last year's emojis at this time.
This time next year we'll be in a position to judge the popularity of emojis approved for 2019. Will it be Yawning Face? It's the only smiley approved for release this year, and time will tell.
A note on methodology:
These statistics are gathered using Emojipedia page view data. This isn't a direct match for emoji use, which varies by individual platform, but is a reliable metric. Given the private nature of many messaging platforms, accurate emoji statistics can be difficult to come by but Emojipedia's page view data of 30 million+ page views each month closely tracks with publicly available emoji trends, and appears to be a reasonable means of determining emoji use.
🏆🗳 Most Anticipated Emoji
For the Most Anticipated Emoji of 2019 we are looking at which emoji people are most looking forward to. Nominees include any emoji approved in 2019.
Voting takes place on Twitter in a series of rounds.
While some platforms are now supporting these new emojis, the majority of users won't see these on phones until later in the year. As such, it's interesting to note which emojis are anticipated versus which are actually used when added to phones.
At the time of writing, the Food and Drink categorty has been chosen as most popular, with votes ongoing for the most popular addition coming to phones this year.
Fun fact: last year 🥍 Lacrosse Stick and Ball won the award for Most Anticipated Emoji by popular vote, yet our statistics show it as one of the least used new emojis of the past year 🤭 (fifth least used, after 🥽 Goggles, 🥏 Flying Disc, 🥿 Flat Shoe, and the least used new emoji: 🧷 Safety Pin.)
Update:
The winner of Most Anticipated Emoji was Mate. Already available on some devices now, and will come to more platforms by the end of 2019.