Why Am I Seeing Question Mark Boxes?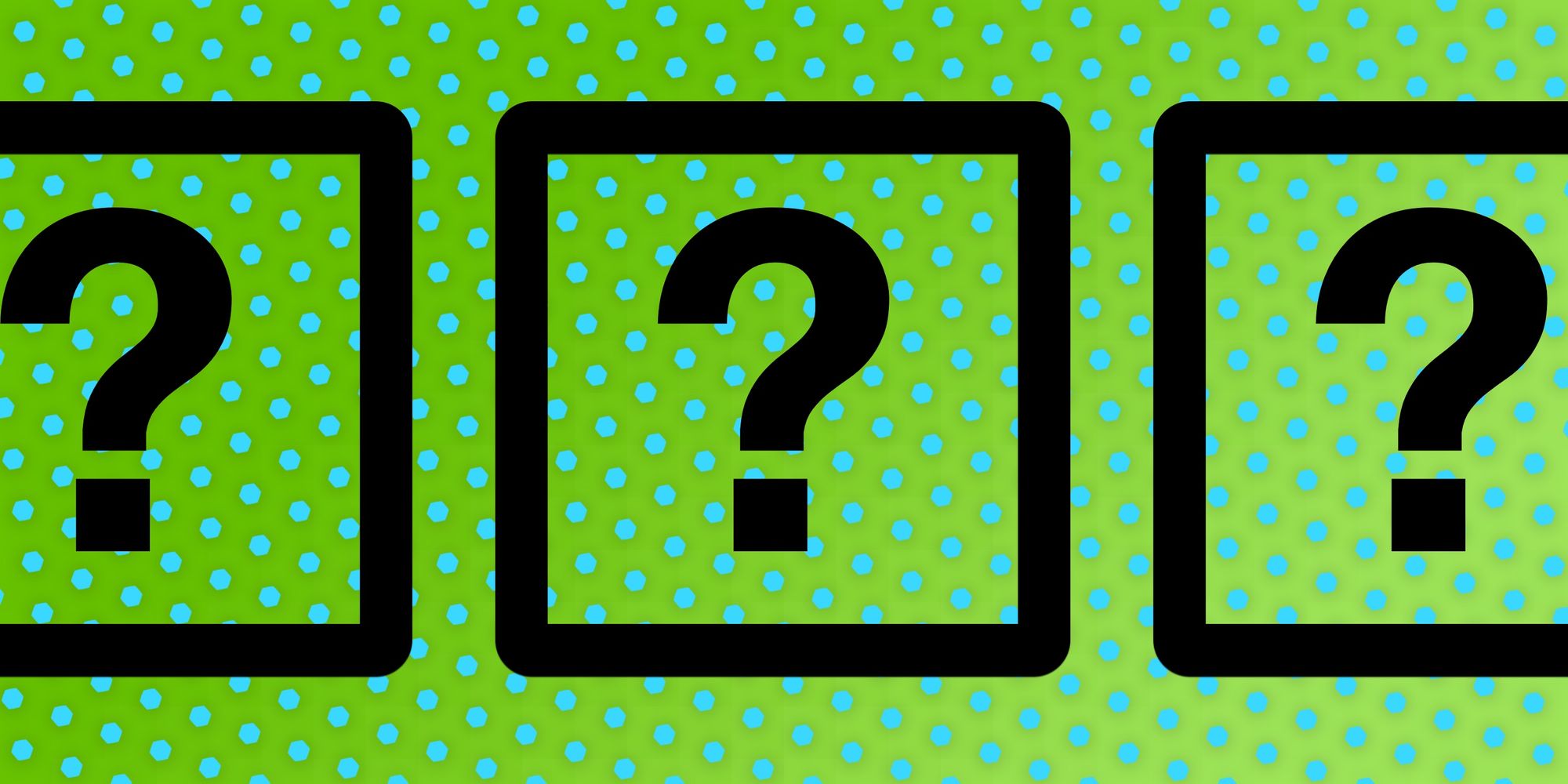 Apple has confirmed a bug in iOS which causes "question mark boxes" to appear in place of the letter "i".
Users across the web are noticing tweets, messages, and other content showing a letter "A" followed by a question mark in a box.
Proof that my "I" changes to that. :| @AppleSupport pic.twitter.com/7K9ikR9DkU

— flava (ღ˘⌣˘ღ) ♫ (@flavavicious) November 5, 2017
This issue is being caused by iOS 11.1 which has an auto-correct bug that inserts this broken string when the user tries to type the letter "i".
Update: Apple released iOS 11.1.1 on November 9, 2017. This update fixes the autocorrect bug for all users. Go to Settings > General > Software Update and tap Download and Install to update to this version of iOS and stop the letter "i" autocorrecting the wrong way.
Other variations of the issue may show the malformed letter "i" as:
# ⍰ (number sign followed by a question mark in a box)
A ⍰ (letter A followed by a question mark in a box)
! ⍰ (exclamation mark followed by a question mark in a box)
A 𝄘 (letter A followed by a multiple horizontal lines or an empty box)
Apple Support is currently responding to users at a rate of one per minute on Twitter about this issue.
Apple confirmed to Emojipedia that a fix is on the way, stating:
"We are aware of this autocorrect bug. A fix will be released very soon."
Joanna Stern at The Wall Street Journal reports that the issue will be resolved in this week's public and developer beta releases.[1]
How to Fix it
In a support document, Apple explains the issue:
"If you updated your iPhone, iPad, or iPod touch to iOS 11.1 and find that when you type the letter "i" it autocorrects to the letter "A" with a symbol"


Above: How this bug looks to affected iOS 11.1 users.
The suggested workaround for this bug is to use the text replacement feature built into iOS:
Go to Settings > General > Keyboard > Text Replacement.
Tap +.
For Phrase, type an upper-case "I". For Shortcut, type a lower-case "i."
This isn't ideal, but the document does note this is only "until it's fixed in a future software update". Which is hopefully very soon.
What's Actually Happening
What's really going on is that the letter "I" is being appended with an invisible character known as Variation Selector 16 when auto-correct kicks in to replace the lowercase "i".
This VS-16 character is intended to be used to make the previous character have emoji appearance.[2] When used in conjunction with the letter "I" it displays in some apps as "A ⍰".
The correct behaviour should be to ignore the invisible variation selector if the previous character doesn't have an emoji version.
Don't want to see it?
If you're just seeing this in tweets from your friends or other people across the web, I'm sorry to say but there isn't much you can do about it.
In fact, it might be hard at a glance to tell whether you're missing an emoji that your system doesn't support, or if it's due to this iOS bug.
Usually a missing character box is indicative of a missing emoji, but in the tell-tale sign here is the capital letter "A" which precedes the question mark box.
Workaround:
If you see text with a capital "A" followed by a missing character box, read it as if it says "I".
¯\_(ツ)_/¯
...at least the lowercase "i" isn't common in Apple product names 😉
fixed it pic.twitter.com/r3ljETuugg

— Jeremy Burge (@jeremyburge) November 6, 2017
More of this 🥇
If you found this article interesting or helpful, consider signing up for our free, monthly email. It contains emoji news, tips, podcast links and more. Just enter your email address below.
👇 Your email address 👇
---