Twemoji 2.1 Emoji Changelog

Twitter today rolled out an update to the emojis available on the website, which includes 72 new additions from Unicode 9.0.
Rolling out just in time for World Emoji Day, this update makes Twitter the first major platform to include new emojis such as the ROFL, Nauseated Face, Lying Face and Drooling Face.


Above: New emoji faces available on Twitter today.
A total of 167 new emoji images[1] have been created for this latest release, which is version 2.1 of the Twemoji open source project.
New
All of these emojis are included in Twemoji 2.1 and available for Twitter users today:
Modifiers
Emojis that have a human appearance (and visible skin) also support skin tone modifiers. Some that support different skin tones include Face Palm, Shrug, Selfie and Man Dancing.


Above: Man Dancing is one of 16 emojis to support skin tones in Twemoji 2.1.
Notably, Wrestlers may be the first emoji which shows two people and supports skin tones. As this is a single codepoint, only a single skin tone can be set which applies to both people.
Changed
🎎 Japanese Dolls is now shown as a man and woman (Emperor and Empress) instead of two women:[2]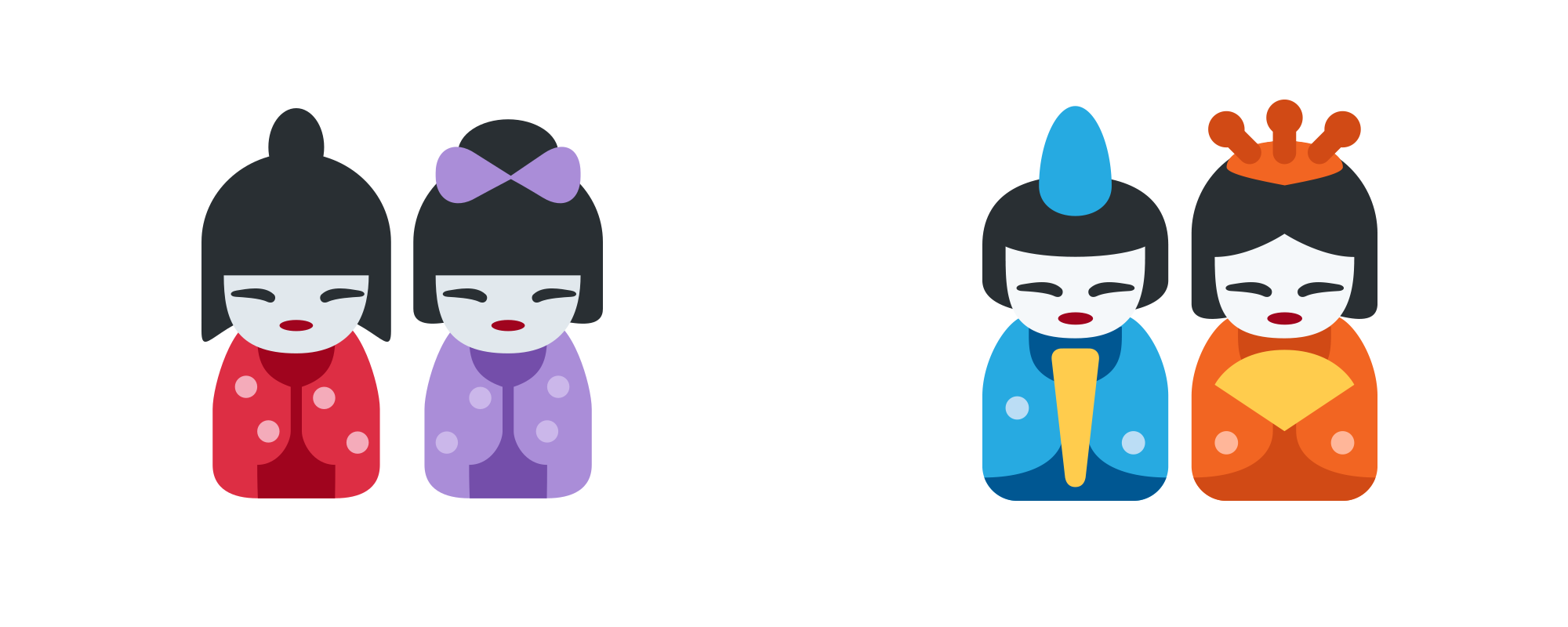 Left: Twemoji 2.0; Right: Twemoji 2.1.
🕋 Kaaba now shows from an isometric angle: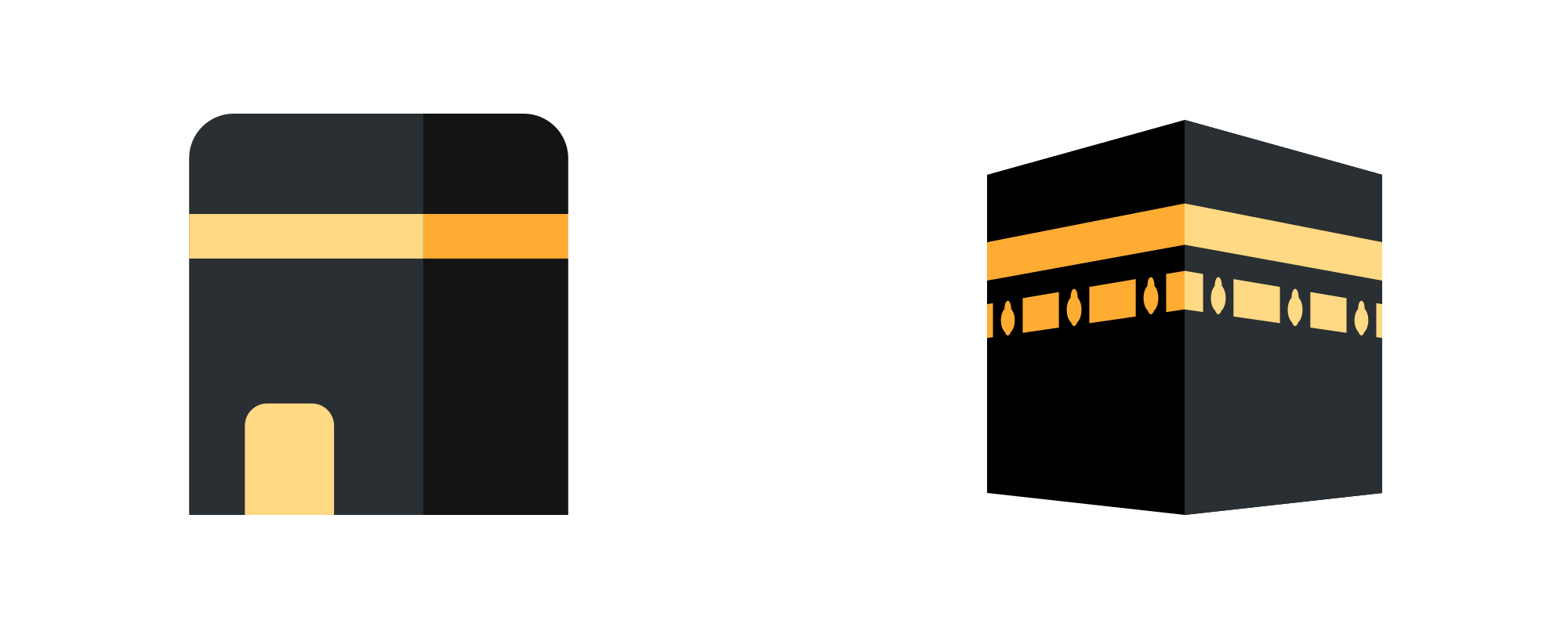 Left: Twemoji 2.0; Right: Twemoji 2.1.
🕴 Man in Business Suit Levitating gains a hat and sunglasses to better match the origin of this emoji.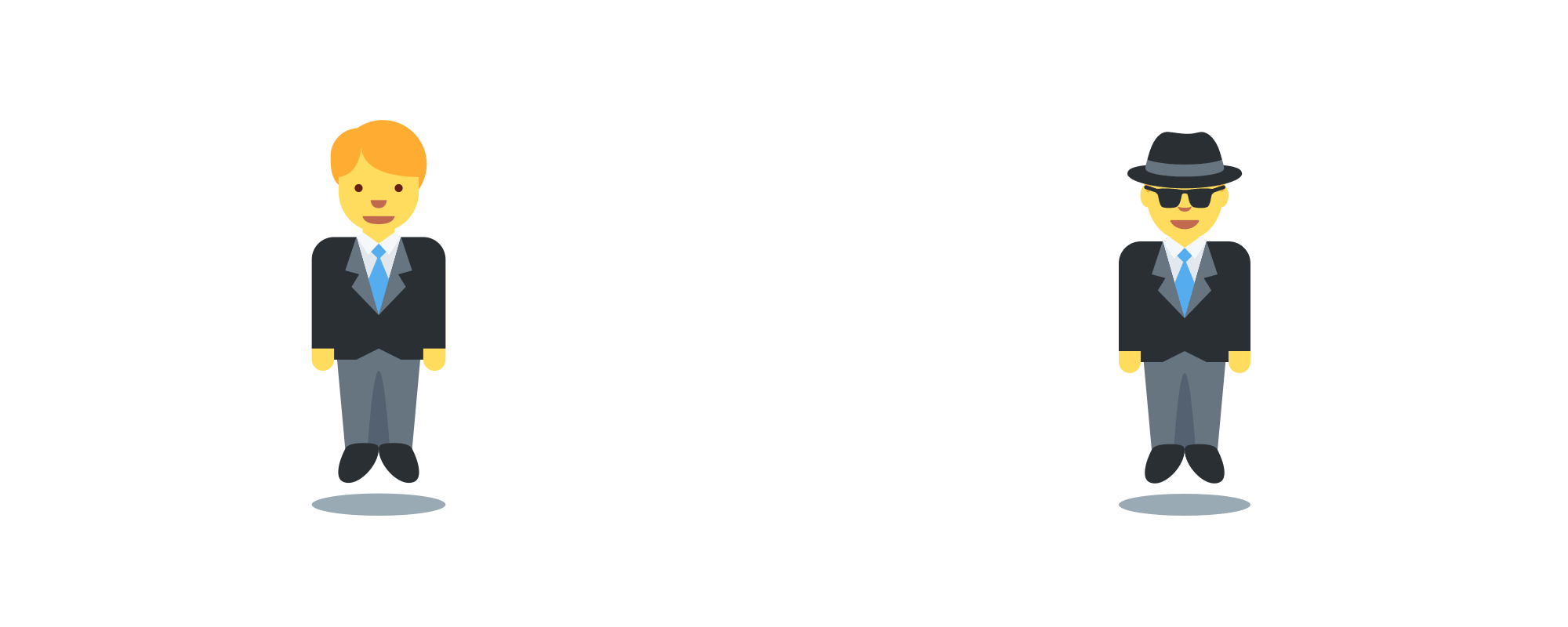 Left: Twemoji 2.0; Right: Twemoji 2.1.
🍞 Bread is more bread-like with a line of shadow marking one side of the loaf.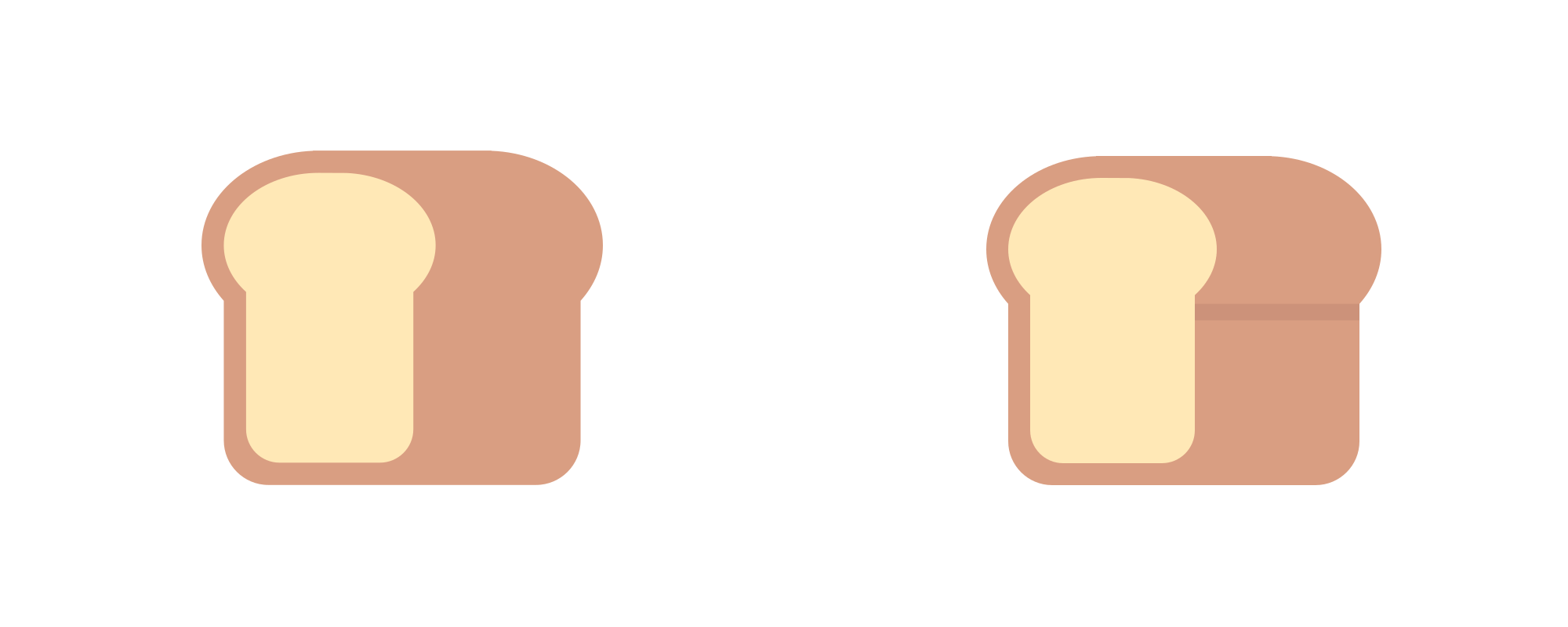 Left: Twemoji 2.0; Right: Twemoji 2.1.
How to use
Given these emojis aren't on most emoji keyboards yet, the most common way to use the new emojis may be via copy and paste.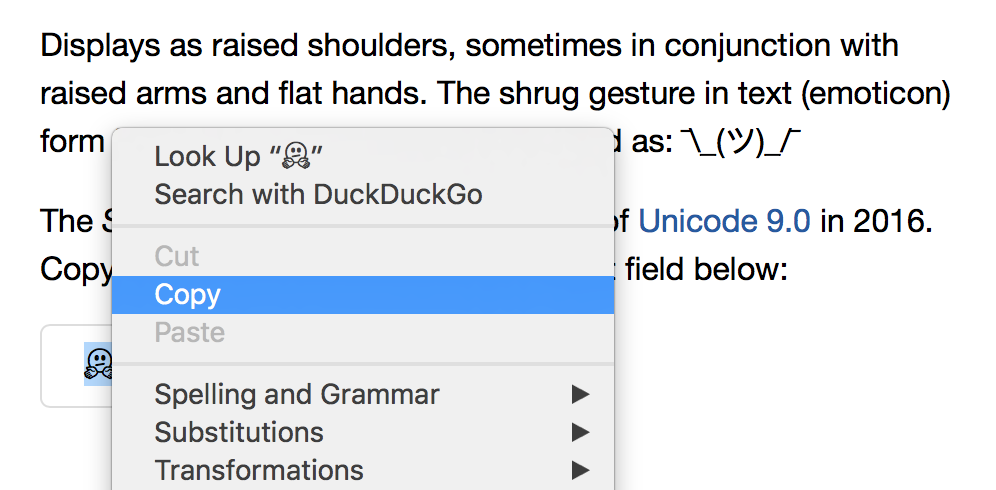 Support
These new emoji images now display on Twitter.com, and are coming soon to TweetDeck and the open source Twemoji repository.
As with previous Twemoji updates, these won't show to users of native apps for iOS, Android, Windows Phone, or macOS which instead show emojis from each platform vendor.
Google and Microsoft have confirmed support for Unicode 9 emojis this summer, and Apple is presumed to be updating iOS and macOS with support later in the year.

Be aware that if you send one of the new Unicode 9 emojis using Twitter.com, your followers may only see a question mark box if using one of the many Twitter apps available.
Update: Twemoji 2.1 support was added to TweekDeck on July 20, 2016.
---
---