Toss Face (토스페이스) Emojis Now on Emojipedia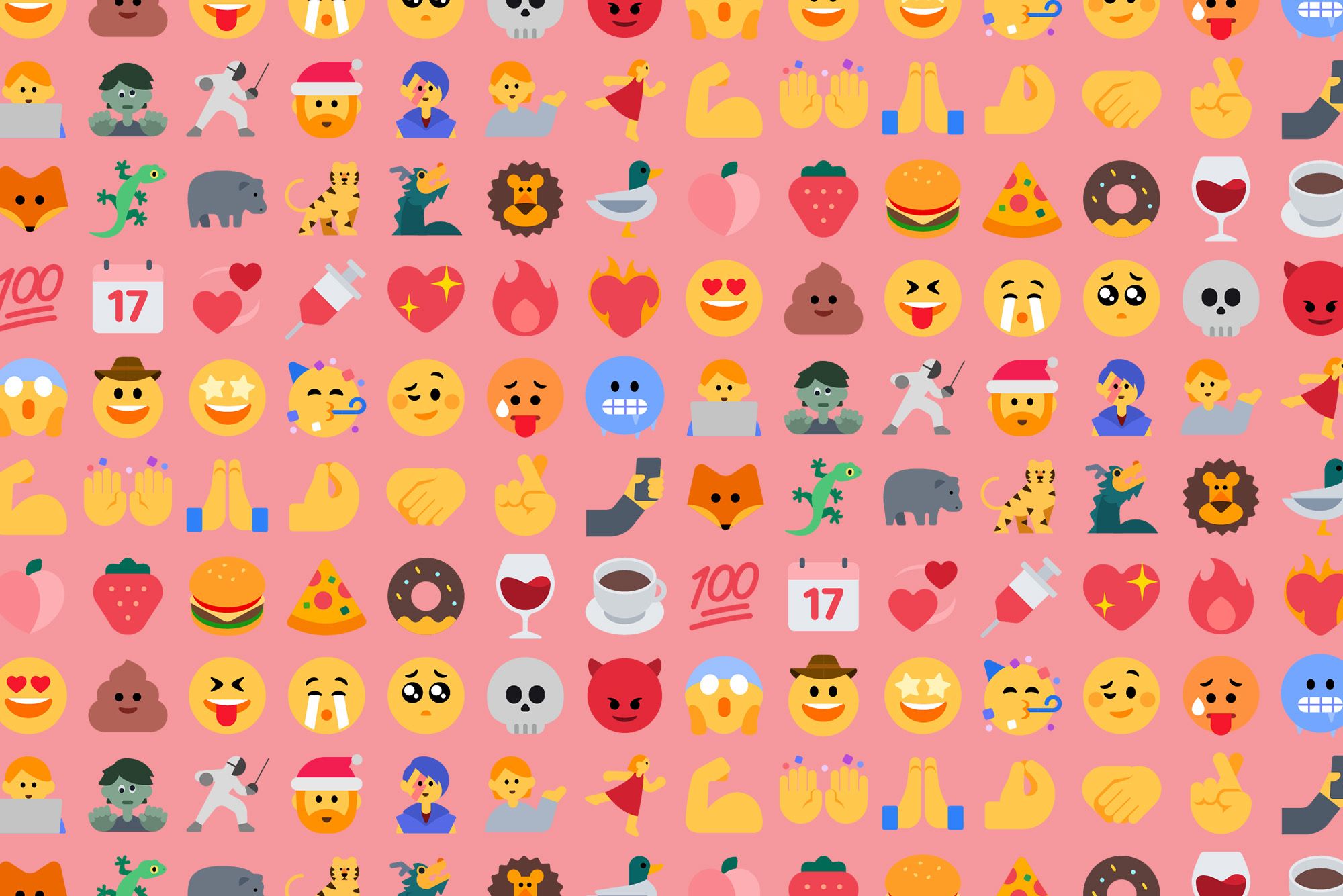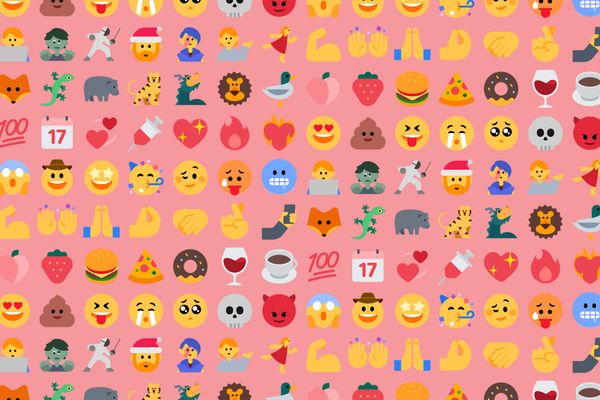 Earlier this year, South Korean financial technology company Toss (토스) debuted its own emoji design set. Initially launched with a series of intentionally divergent designs, the set has since been updated to accurately reflect Unicode recommendations, with both of these sets now viewable on Emojipedia.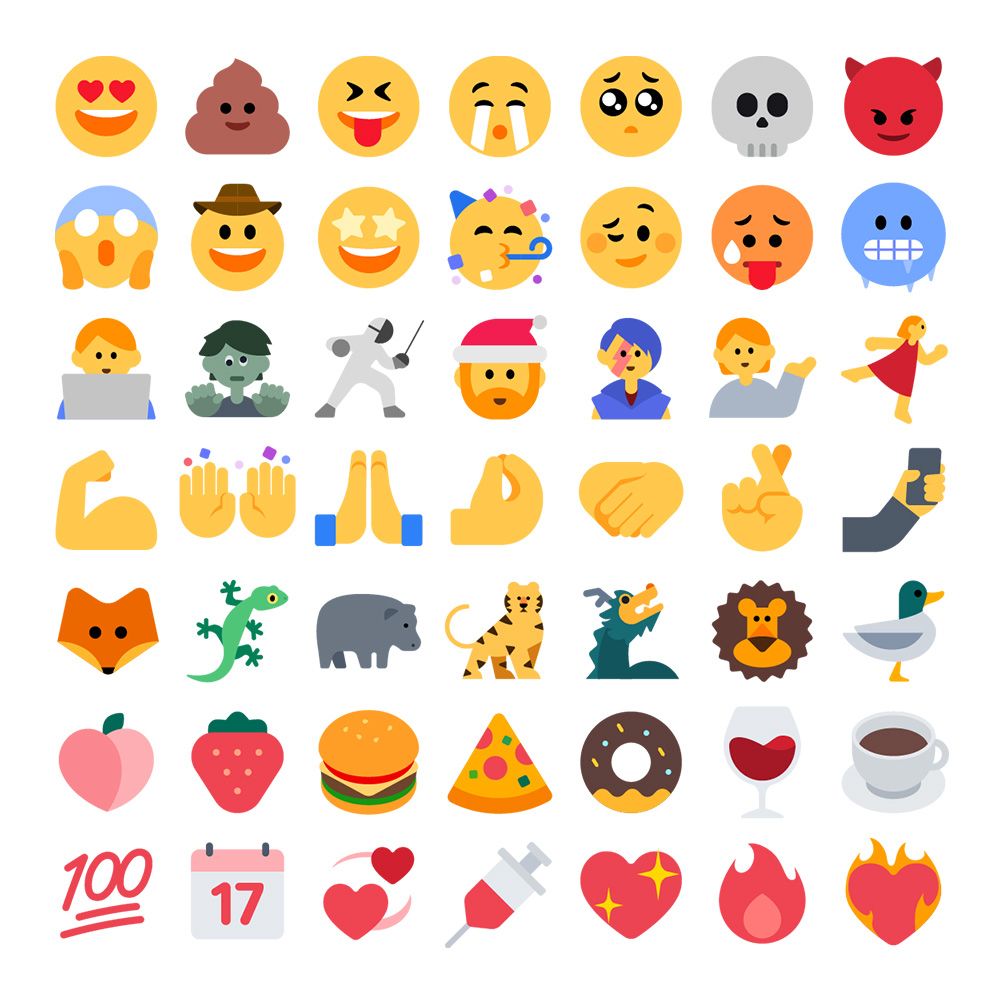 Toss' emoji set, which the company has dubbed "Toss Face" (토스페이스), is used within the company's financial planning mobile application.
The set presently supports over 3,500 emojis, presenting them in a flat block color style reminiscent of Microsoft and Twitter's designs.
As of its latest update in March, the Toss Face set supports emojis from up to late 2020's Emoji 13.1, such as ❤️‍🔥 Heart on Fire, 😵‍💫 Face with Spiral Eyes, and 😶‍🌫️ Face in Clouds.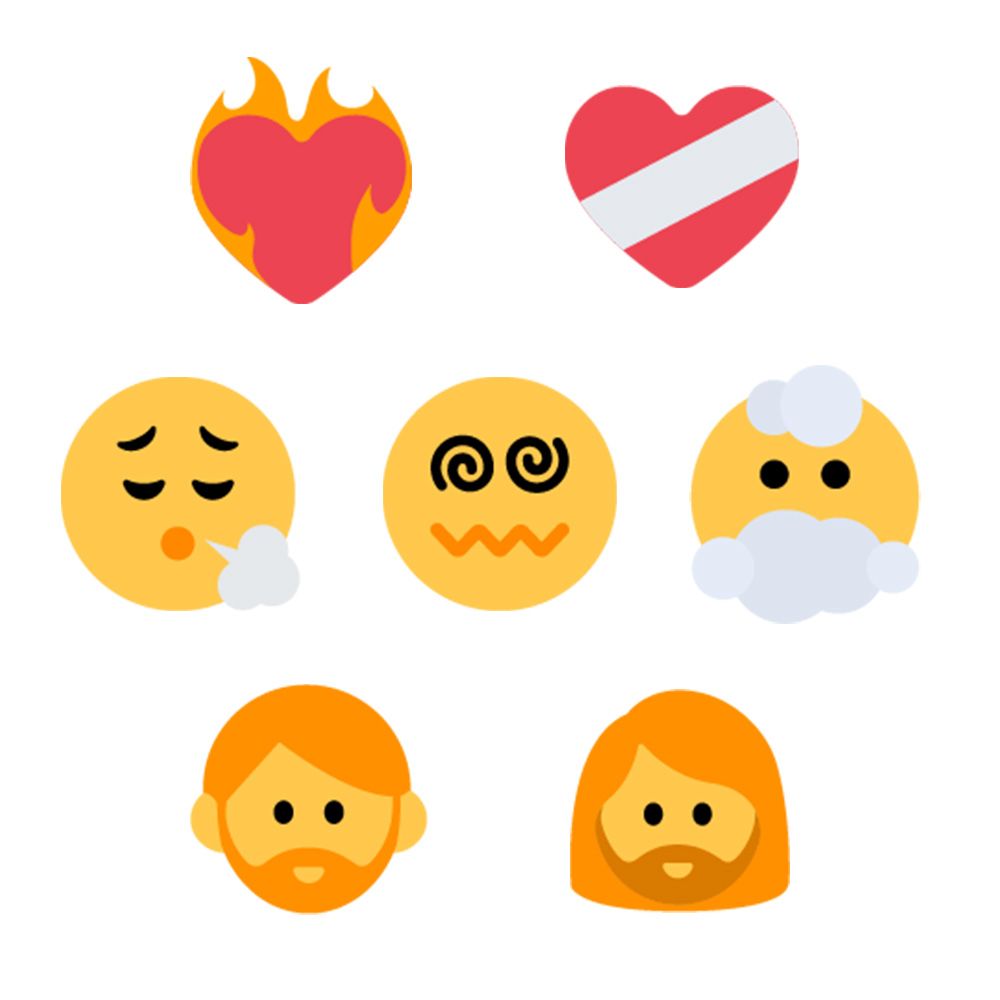 Emojis from late 2021's Emoji 14.0, such as 🫠 Melting Face, 🥹 Face Holding Back Tears, and 🫶 Heart Hands, are yet to be supported by the set.
🔀 Divergent Designs
Upon its debut in late February 2022, the Toss Face emoji included a selection of emoji designs that intentionally diverged from Unicode's recommendations.
Most of these intentionally divergent designs followed one of two broad themes: South Korean cultural representation, and contemporary technologies.
Of the emojis changed to represent Korean culture, the majority were emojis representing Japanese culture.
For example, instead of displaying Japan-specific foodstuffs, select emojis instead displayed Korean dishes and beverages such as gimbap, sotteok sotteok, soju, and makgeolli.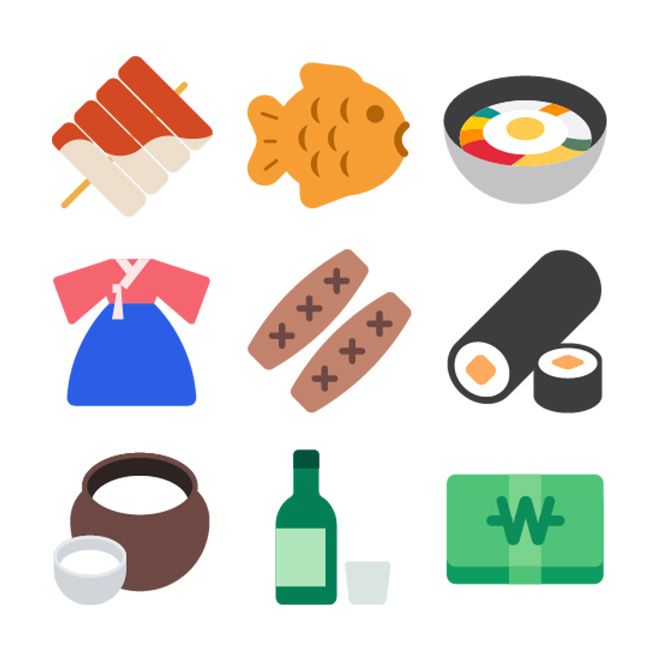 Many Japan-specific emojis were originally added to Unicode in 2010 due to their presence within the world's earliest emoji sets, such as those created by SoftBank and Docomo.
As for designs representing contemporary technologies, these were applied to emojis representing older technologies, such as the 📼 Videocassette, 💾 Floppy Disk, and 📟 Pager.
The contemporary technologies represented included cloud computing, a digital calculator, a tablet, a video call, and various mobile app icons.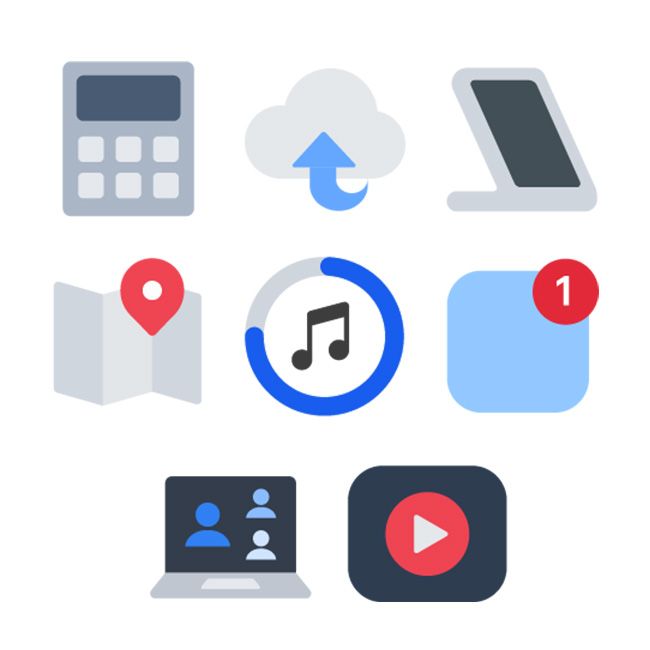 At the time of its initial release, Jennifer Daniel - Google's chief emoji designer and the current chairperson of Unicode's Emoji Subcommittee – expressed concerns about these divergent designs:
Pretty provacative project. South Korean financial app created an emoji font that modified many emoji. Removing their Japanese origins and bringing them out of the 90s. Interoperability would be a serious issue if they were to exist outside of their app 👀 https://t.co/tO0tRcY5LK

— Jennifer Daniel (@jenniferdaniel) February 28, 2022
A month after its original release, however, the Toss Face emoji set was updated and these divergent designs were revised to be in line with Unicode's recommendations.
We have highlighted a selection of the previously-divergent designs below, showing their design from the original Toss Face set alongside their Unicode-compliant revision within the set's March 2022 update.
🍡 Cultural Changes
🍘 Rice Cracker originally showed a gimbap/kimbap (김밥) roll.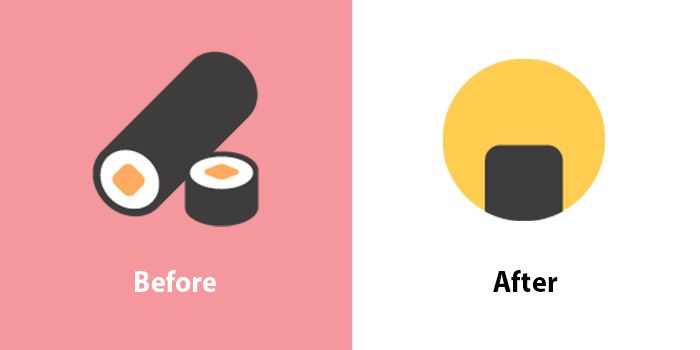 🍡 Dango is no longer sotteok sotteok, a Korean sausage and rice cake skewer.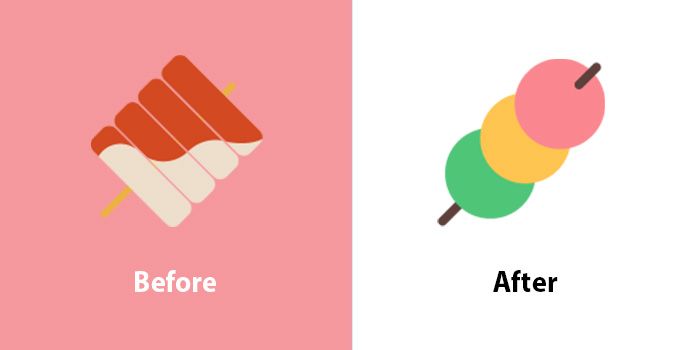 🍹 Tropical Drink appeared to be a bottle of soju and a shot glass.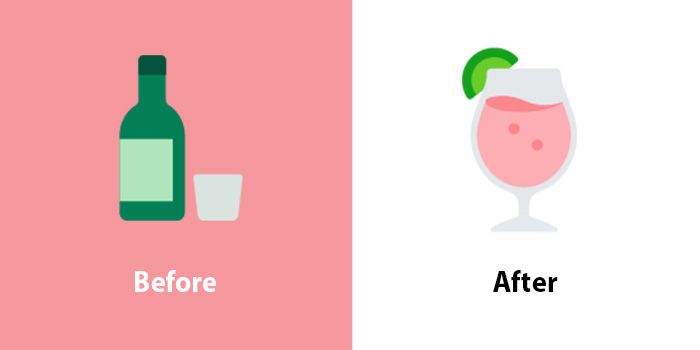 🍶 Sake displayed a makgeolli bottle.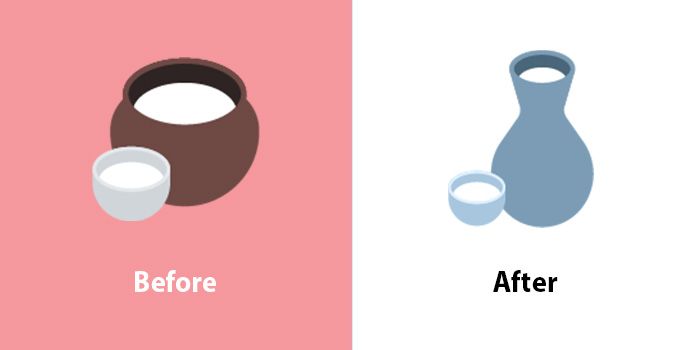 🫓 Flatbread was a bungeo-ppang, a popular fish-shaped pastry dish in South Korea.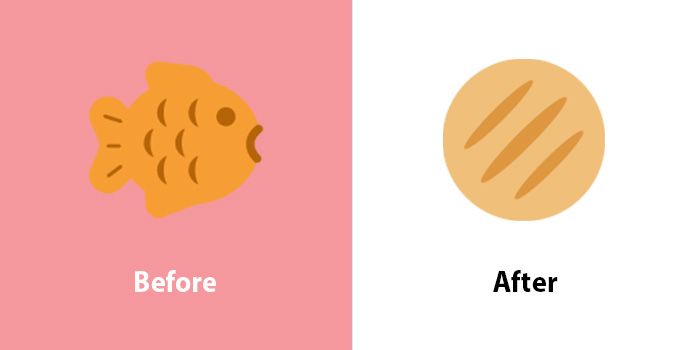 🫕 Fondue displayed a bibimbap.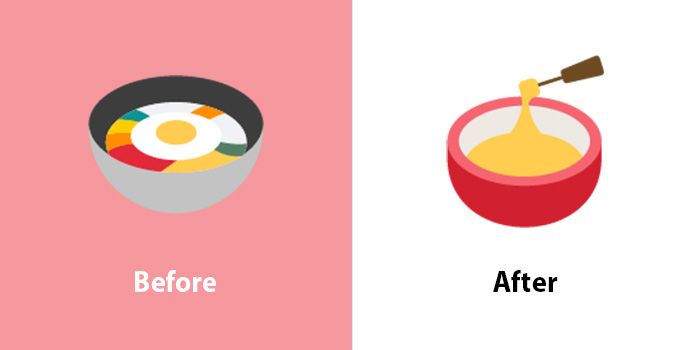 🀄 Mahjong Red Dragon no longer displays what appeared to be two Yut Sticks from the traditional game Yut Nori.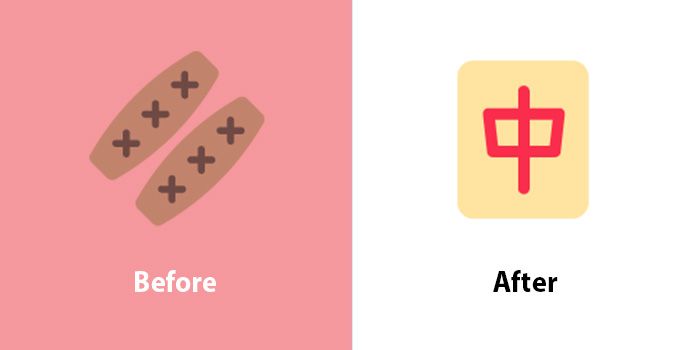 👹 Ogre now appears more like a Japanese oni, as per other vendors.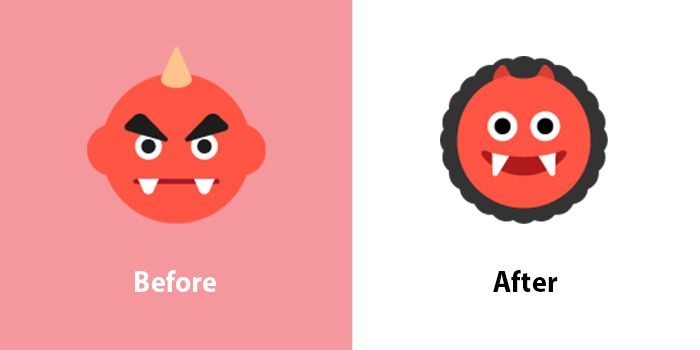 👺 Goblin no longer resembles a Hahoetal mask.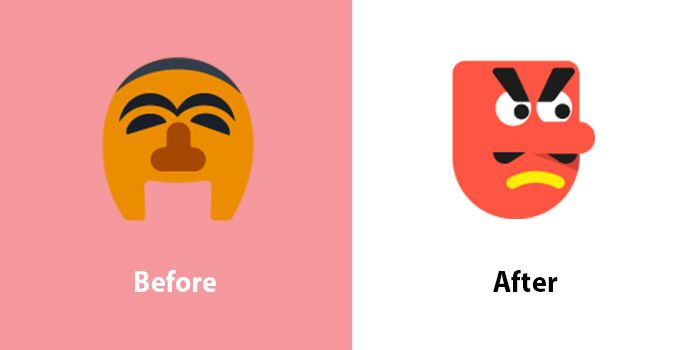 ⛩️ Shinto Shrine now shows a torii instead of a building.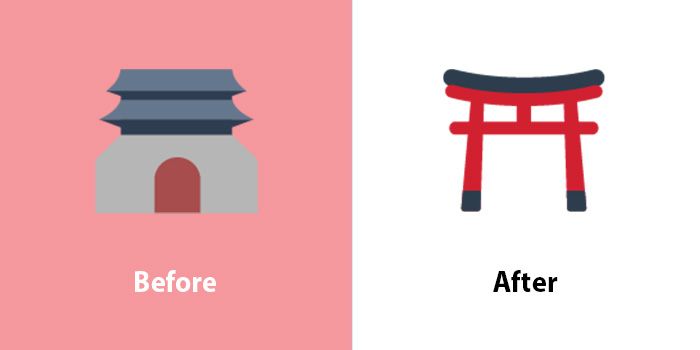 🏯 Japanese Castle now more clearly displays a shiro.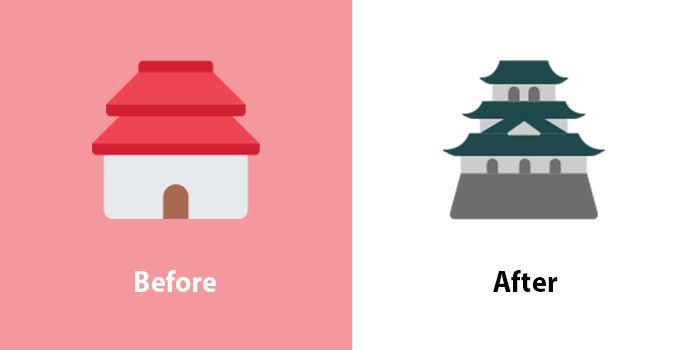 👘 Kimono now appears as the traditional Japanese garment.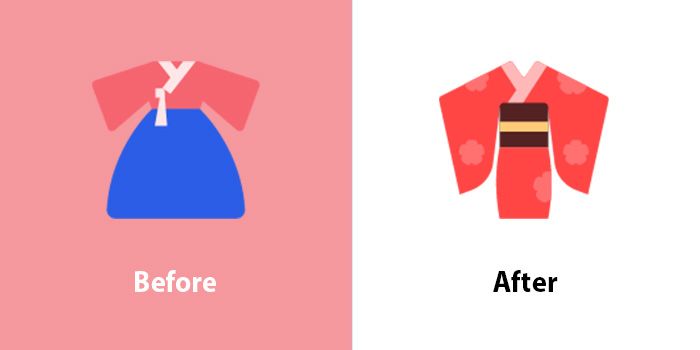 The 🎎 Japanese Dolls are no longer bowing and now clearly show a Japanese Emperor and Empress.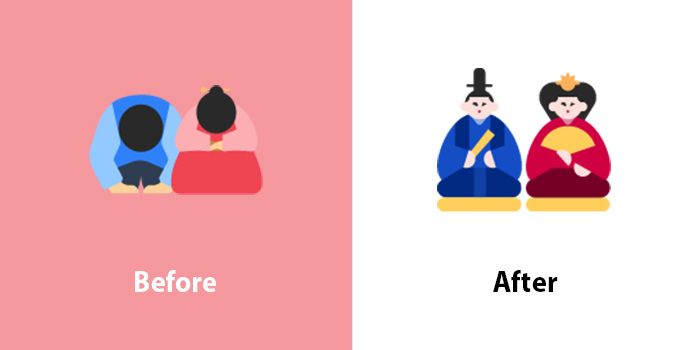 📛 Name Badge no longer resembles an 🪪 Identification Card and instead displays a badge often seen in Japanese kindergartens.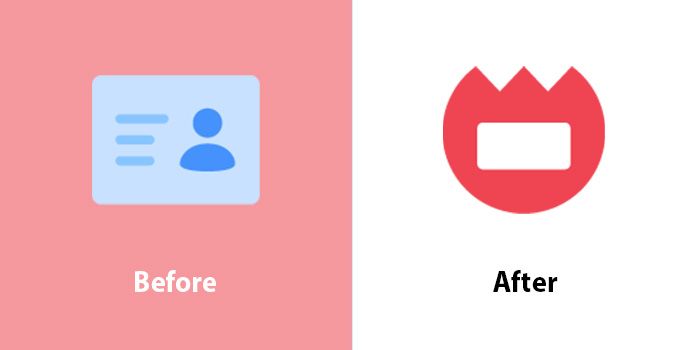 🔰 Japanese Symbol for Beginner no longer resembles a 🛡️ Shield.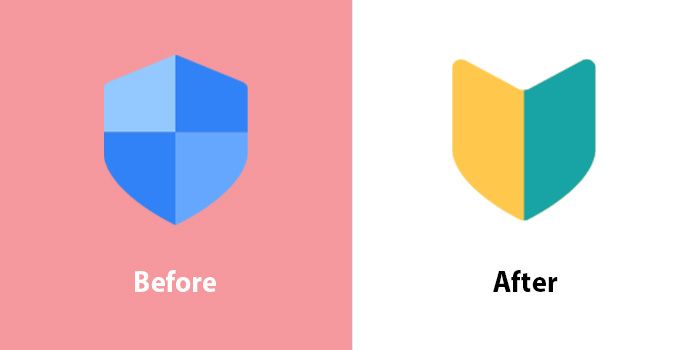 🎌 Crossed Flags now displays two Japanese Flags, as per other vendors.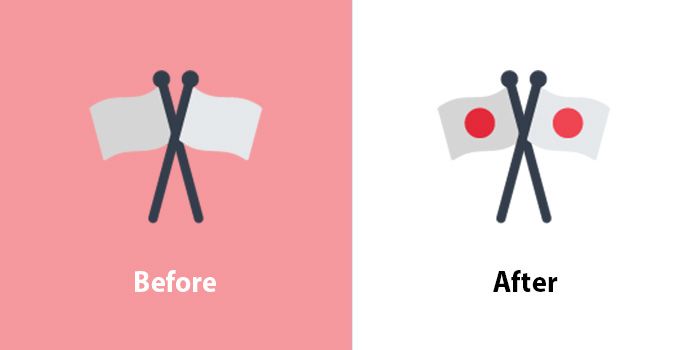 💴 Yen Banknote previously displayed the ₩ symbol of the South Korean won, as did the designs for the 💵 Dollar Banknote, 💶 Euro Banknote, and 💷 Pound Banknote emojis.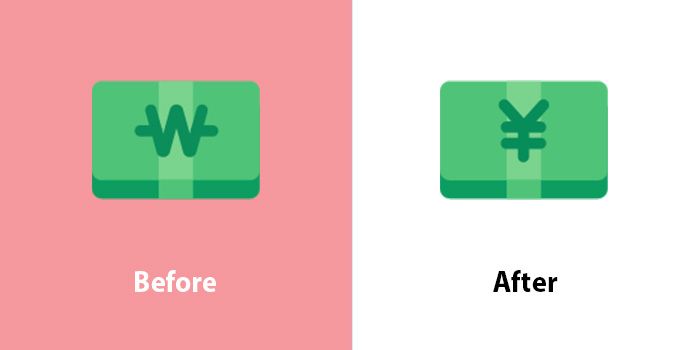 💾 Technological Changes
🛺 Auto Rickshaw previously displayed a drone.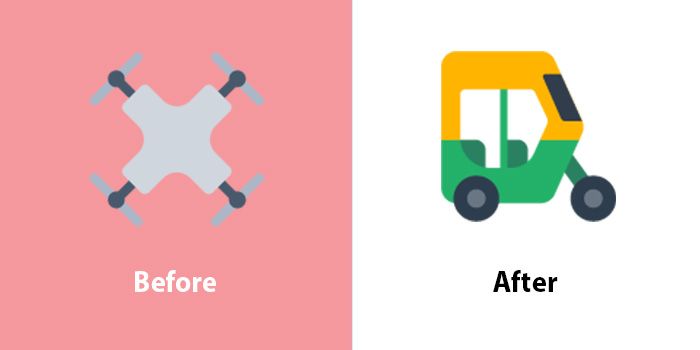 🧮 Abacus is no longer a digital calculator.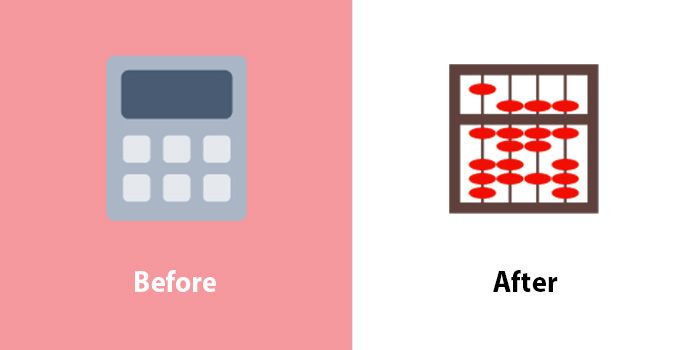 📟 Pager is no longer an app notification icon.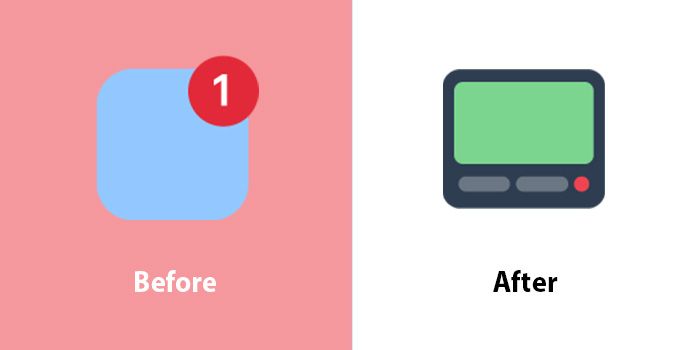 🎼 Musical Score previously displayed a crotchet note within a predominately blue circle icon, reminiscent of a mobile app.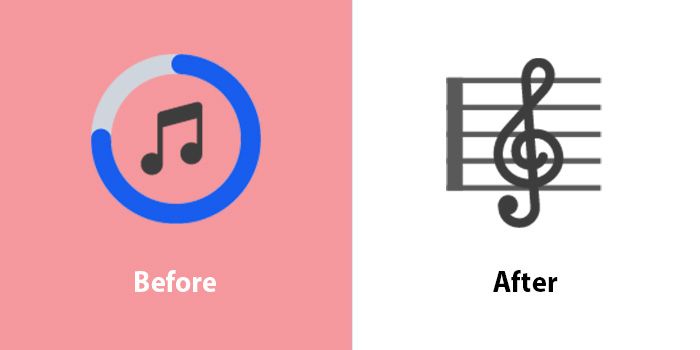 📼 Videocassette no longer displays an online video player.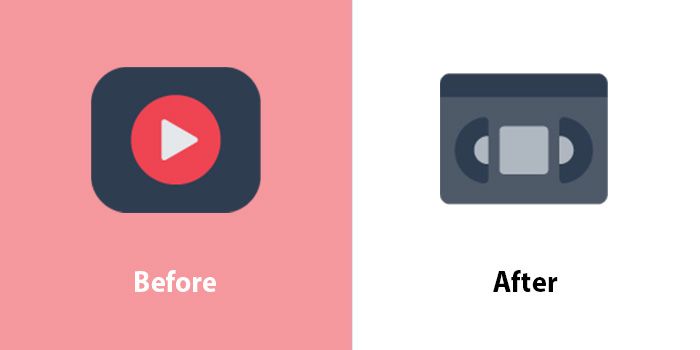 💾 Floppy Disk was previous a generic cloud save icon.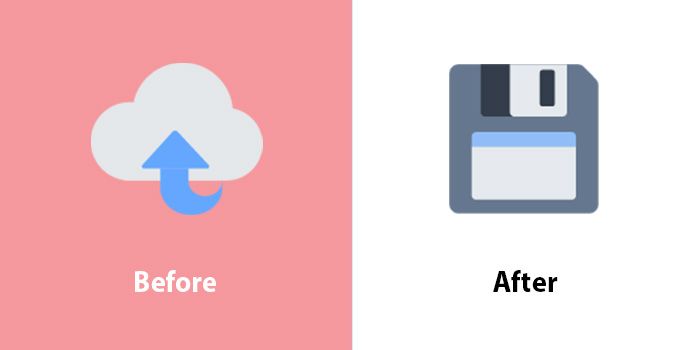 🫂 People Hugging is no longer a laptop displaying a video call screen.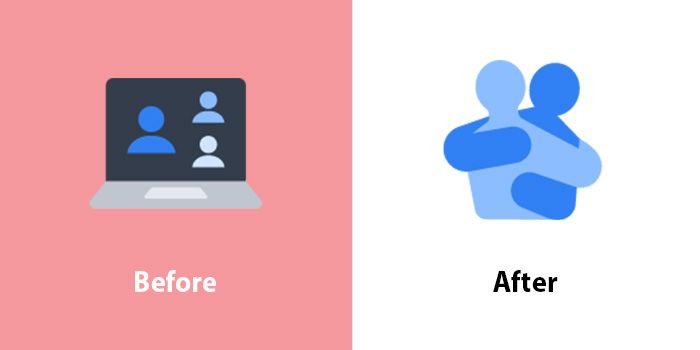 📠 Fax Machine is no longer a tablet held upright via a stand.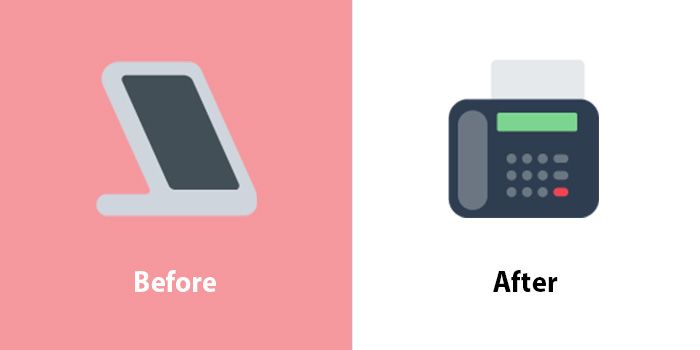 🗾 Map of Japan previously displayed as a generic digital map icon.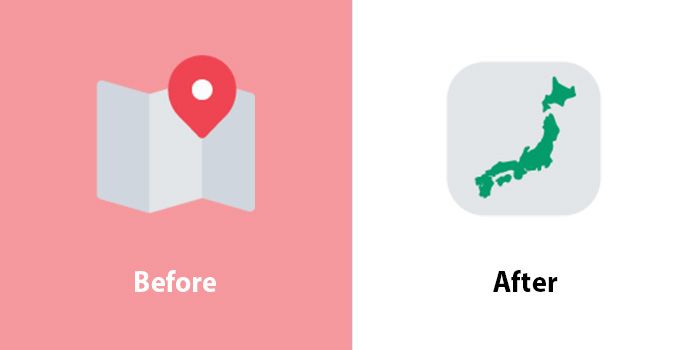 🆙 Other Changes
🗣️ Speaking Head is no longer wearing a face mask.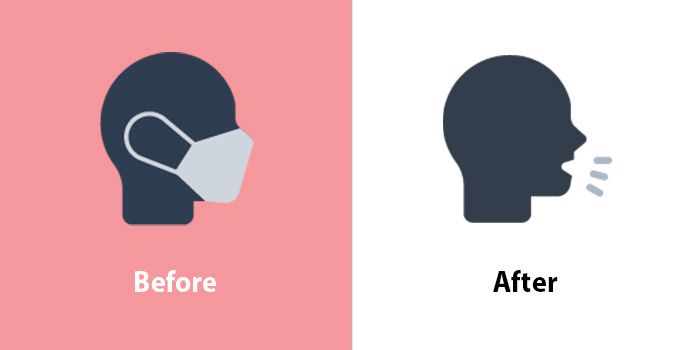 🚩 Triangular Flag was previously a rectangular flag.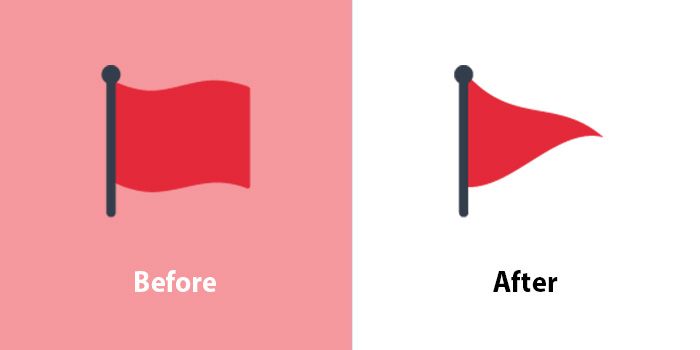 📶 Release
The Toss Face emoji set is used within the Toss company's own financial planning mobile application. It has also been made freely available as a font for Apple devices.
On the emoji set's official website, Toss have committed to updating the set frequently. It is therefore quite possible that the emoji set's next update will include support for Emoji 14.0, though it is currently unknown when this update will take place.
📖 Read More