The Most Popular New Emojis of 2020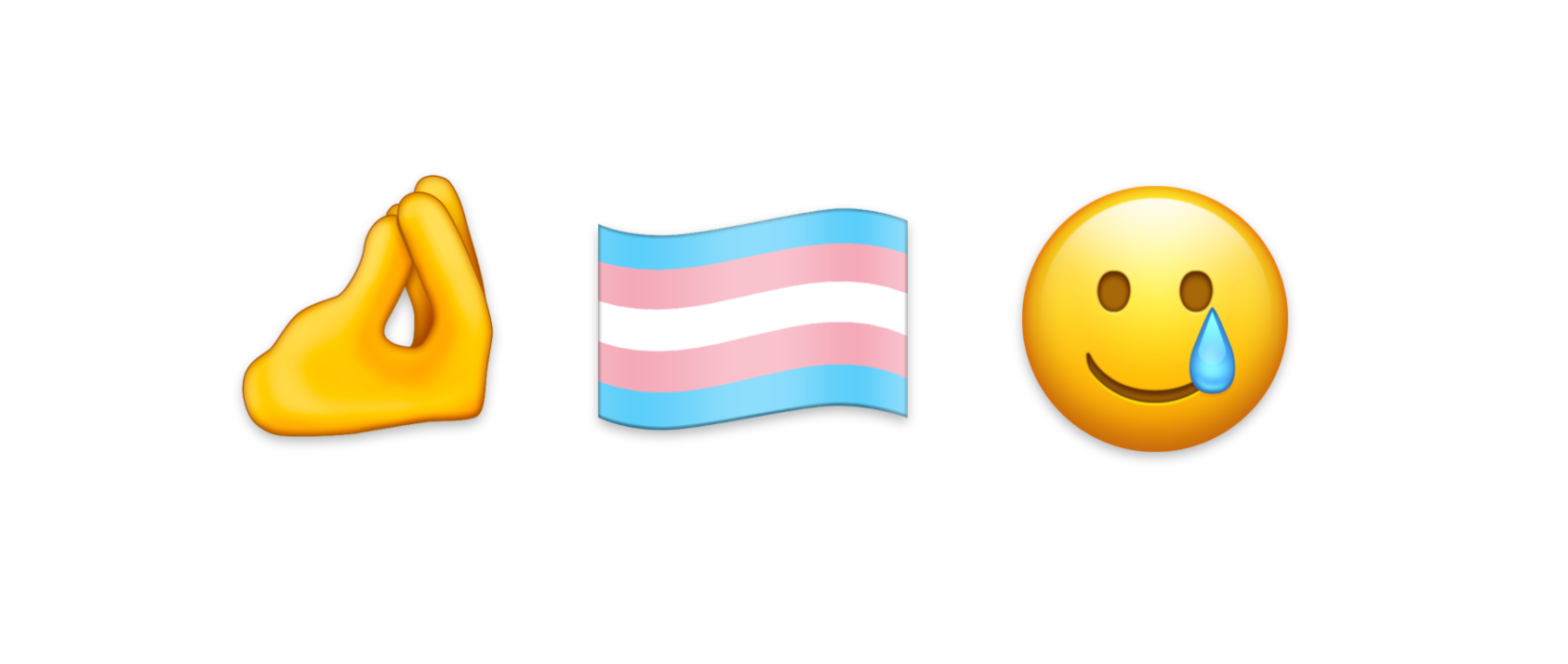 Of the 117 new emojis approved last month, Pinched Fingers, Transgender Flag, and Smiling Face With Tear were the most popular on social media.
Least popular? Bucket, Placard, and Elevator.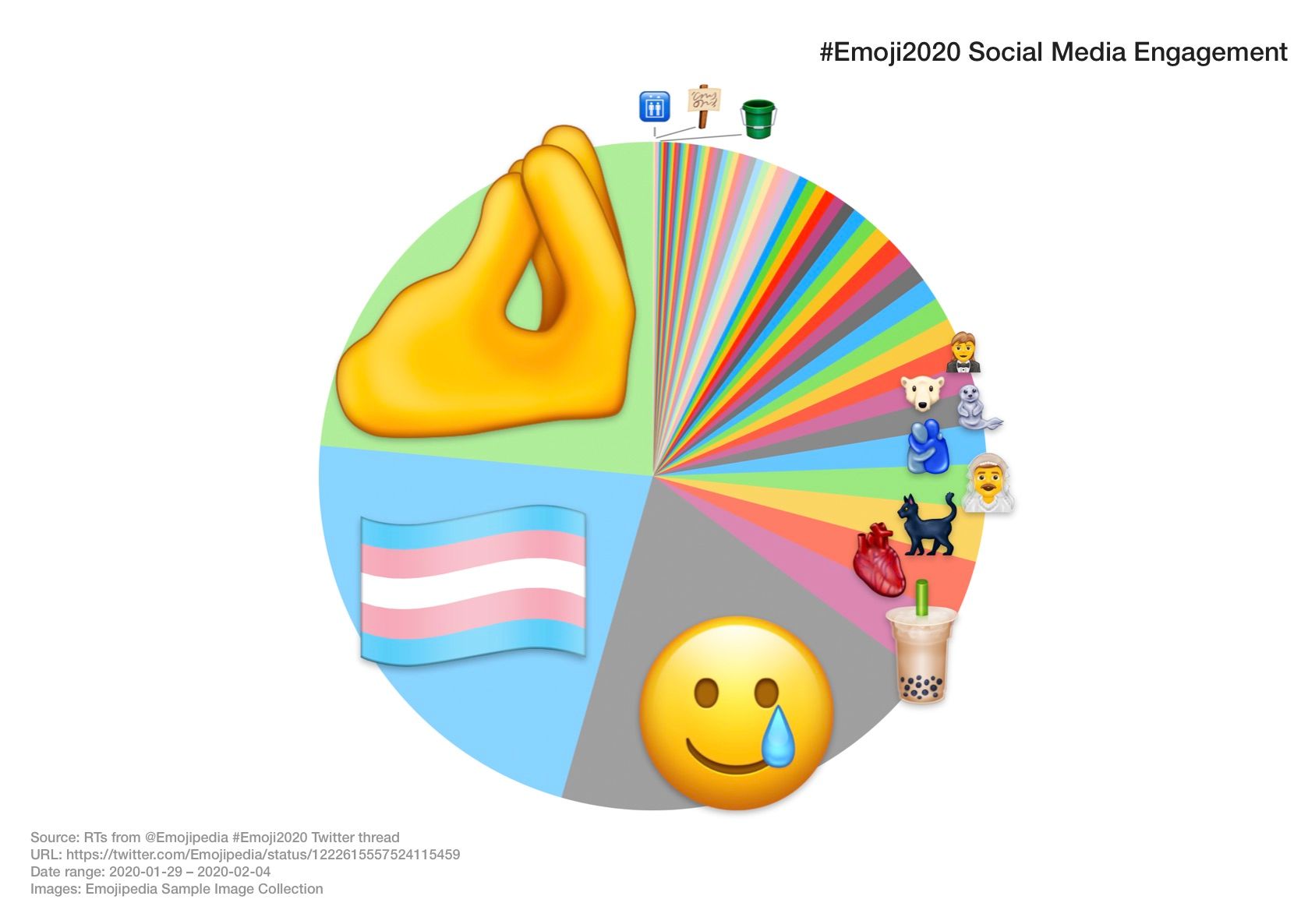 An analysis of new emoji popularity has been created by Emojipedia by measuring the number of retweets each emoji received in Emojipedia's #Emoji2020 thread on Twitter.
The 117 new emojis for 2020 form part of Emoji 13.0 which was announced by the Unicode Consortium in January 2020.
Designs and rollout dates will vary by vendor, with most platforms expected to support the new additions in the second half of 2020.
Actual use of new emojis cannot be measured until after they have rolled out to major platforms, so these popularity numbers serve as an indicator of what may be frequently used when software updates come to phones in the second half of the year.
What is clear from social media data is that communities often rally behind flags (despite their relatively low use for countries), and smileys and gestures are always some of the most popular additions. Given this, it's not a surprise to see the top entries being a gesture, a flag, and a smiley.
In that context, is the Disguised Face a dud? To rank between Lungs and Potted Plant doesn't bode well compared to the usual high rankings of smileys. Or does it just mean people didn't have much to say about it, but would in fact use it a lot?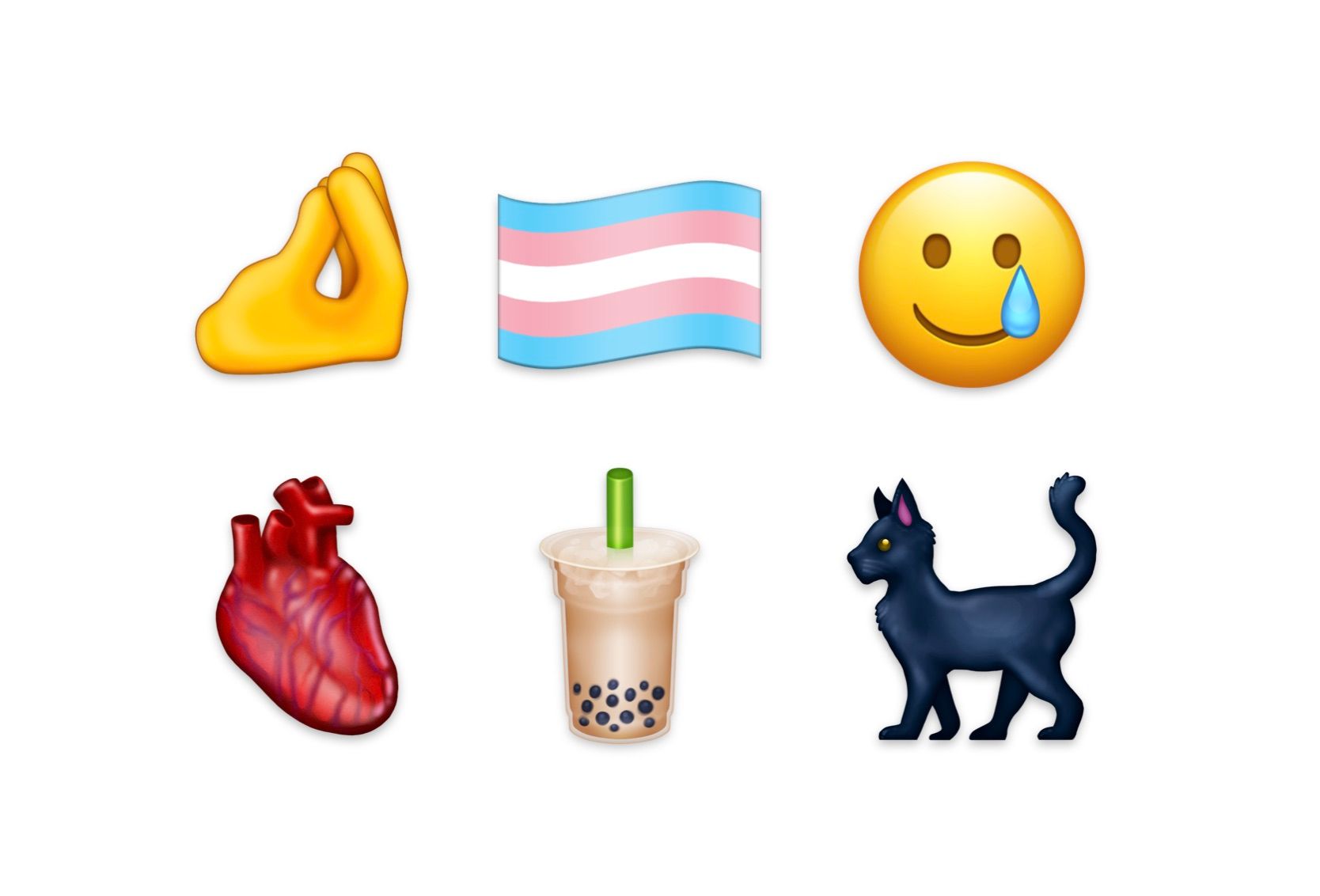 What cannot be determined from this data is how social media engagement translates to real-world use, nor the effect of the category order of the Twitter thread had on the engagement numbers.
This data was measured for one week from the announcement of the final emoji list. Numbers are provided below.