Kangaroo, Softball, Frowning Poo Emojis Possible For 2018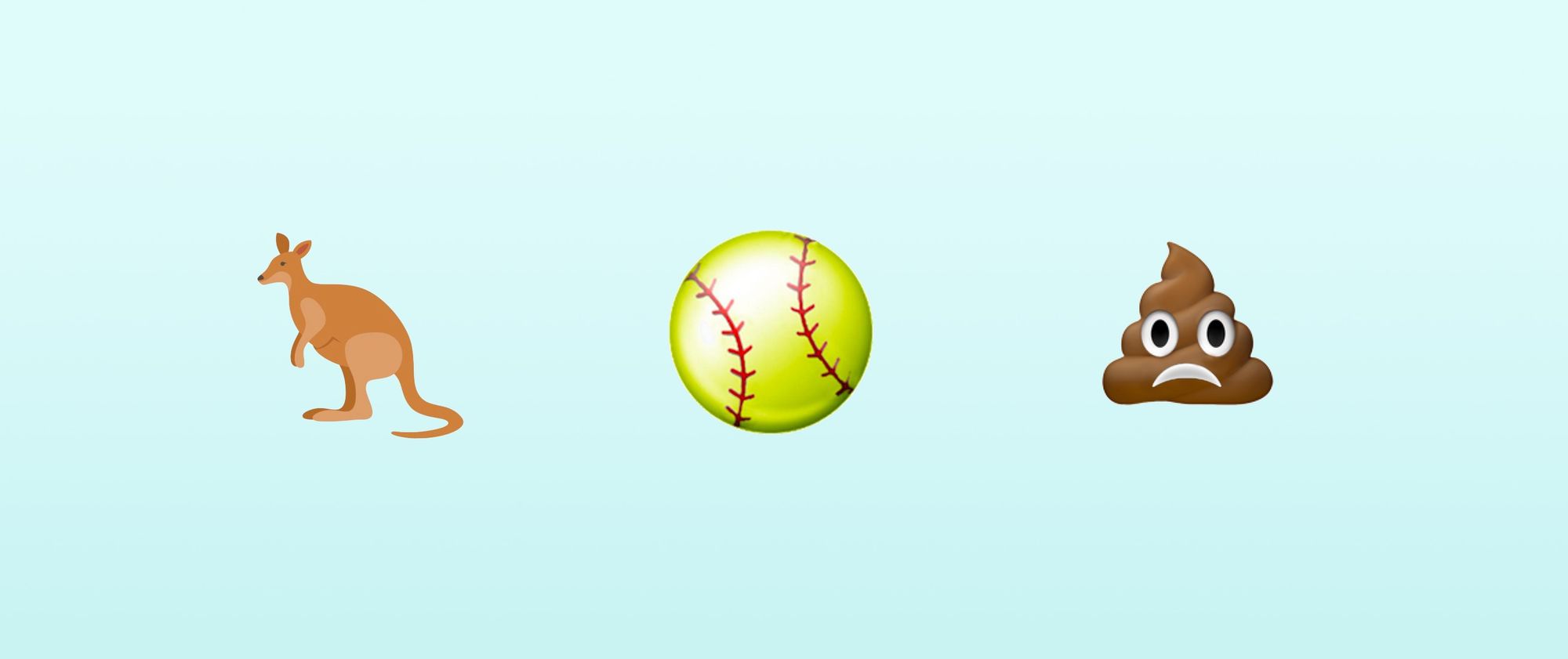 67 new emojis have been listed as "draft candidates" for inclusion in the 2018 emoji set, including softball, mango, salt shaker, and a variation of the much-loved 💩 pile of poo emoji.
The latest additions were announced by Unicode President Mark Davis during the quarterly Unicode Technical Committee meeting.[1]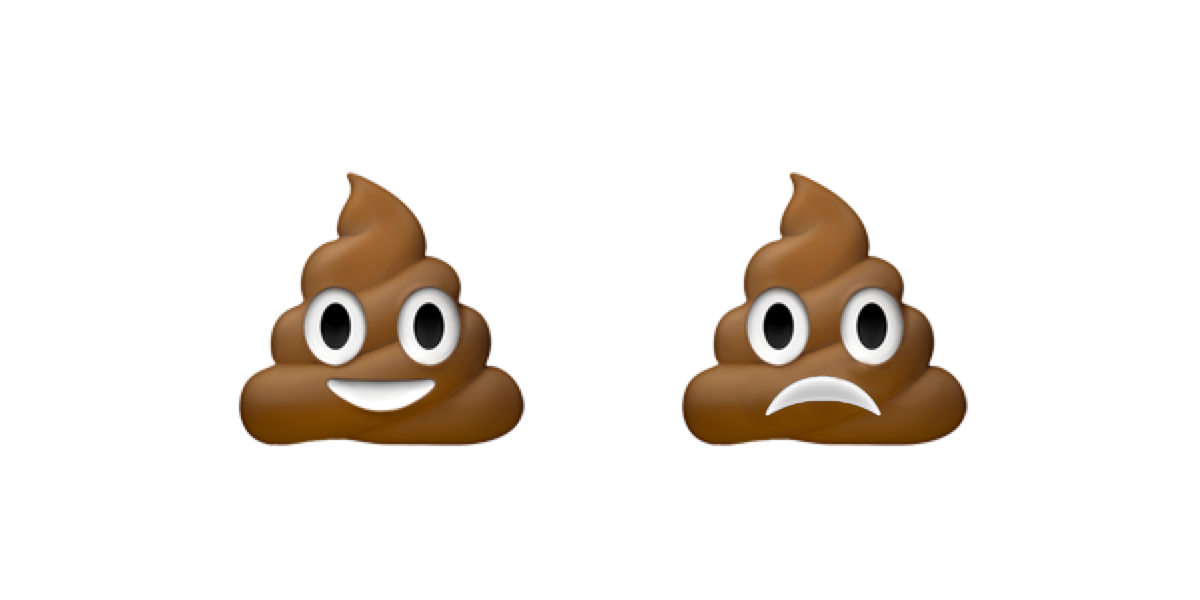 Above: Frowning Pile of Poo could be coming to phones in 2018. Image: Emojipedia Mockup / Apple Composite.
Other popular additions now recommended for the first time include a kangaroo, broom, bagel, and cupcake.
Fire extinguisher, test tube, mooncake, redheads[2], and other candidates that were previously accepted remain on the list.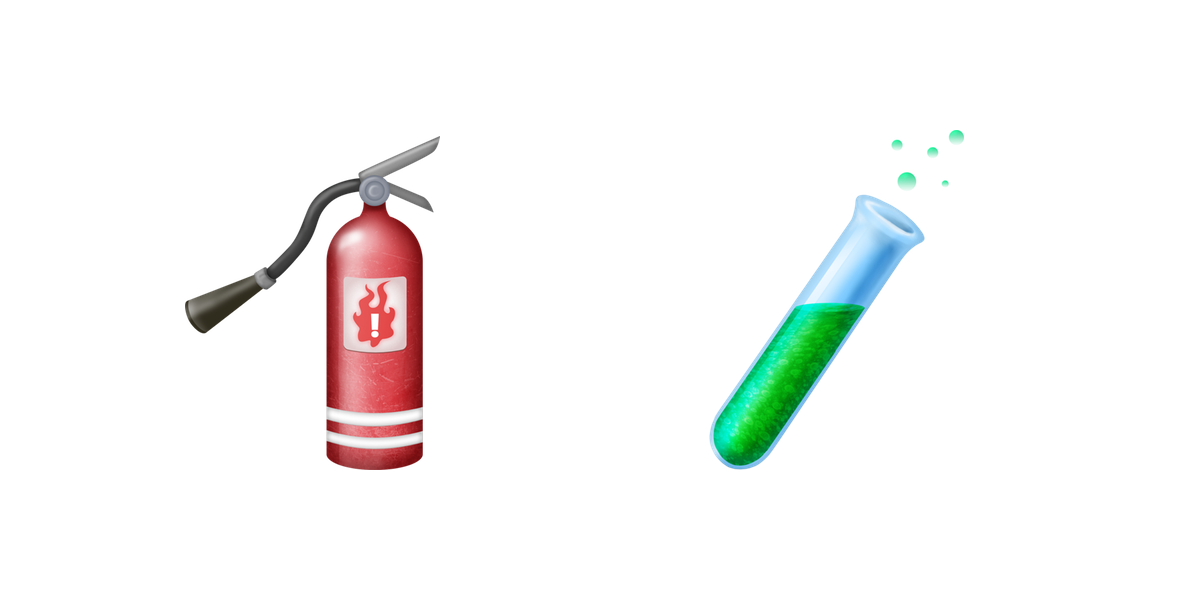 Above: Fire Extinguisher and Test Tube remain on the list. Image: Emojipedia.
Of the new smileys recommended, there is a cape wearing "hero", party face, a cold face (and paired hot face) and one that is in love or "feeling loved".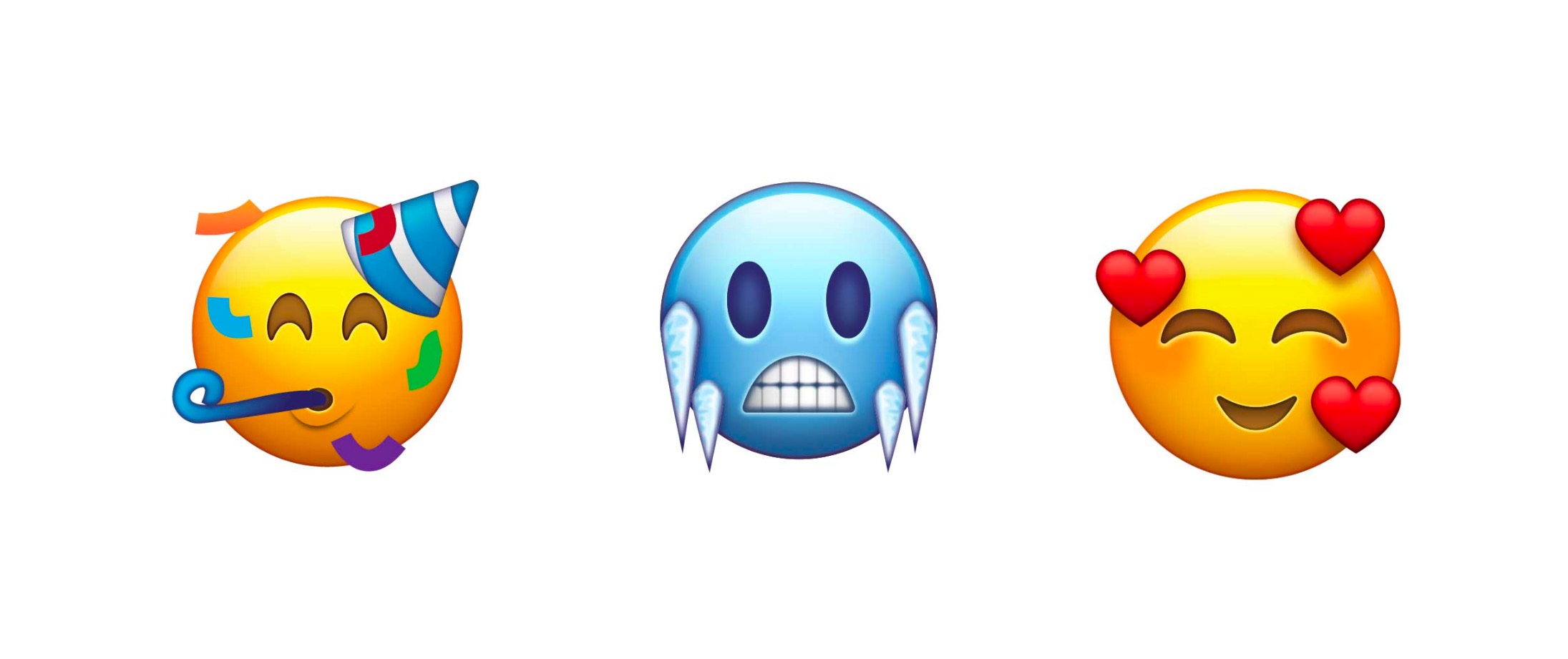 Above: Three new draft candidates for 2018. Image: EmojiXPress.[3]
While no inclusions are final, this is a closer look at the candidates that could arrive on phones in mid-to-late 2018:
Smiling Face With Cape
Serious Face With Eye Mask And Cape
Face With Smiling Eyes And Party Horn And Party Hat
Face With Uneven Eyes And Wavy Mouth
Red Face With Tongue Sticking Out With Bead Of Sweat
Blue Face With Clenched Teeth And Icicles
Frowning Face With Question Marks As Eyes
Grinning Face With Letters Ok As Eyes
Frowning Pile Of Poo
Face With Glistening Eyes
Top Of Head With Red Hair
Top Of Head With Curly Hair
Top Of Head With No Hair
Top Of Head With White Hair
Bone
Leg
Foot
Tooth
Lab Coat
Goggles
Hiking Boot
Womans Flat Shoe
Kangaroo
Llama
Peacock
Hippopotamus
Parrot
Raccoon
Lobster
Mosquito
Microbe
Leafy Green
Mango
Moon Cake
Sliced Bagel
Cupcake
Salt Shaker
Red Envelope
Firecracker
Lacrosse Stick And Ball
Softball
Skateboard
Flying Disc
Jigsaw Puzzle Piece
Test Tube
Petri Dish
Dna
Compass
Abacus
Fire Extinguisher
Toolbox
Brick Wall
Magnet
Luggage
Lotion Bottle
Spool Of Thread
Ball Of Yarn
Safety Pin
Teddy Bear
Broom
Basket
Roll Of Toilet Paper
Bar Of Soap
Sponge
Receipt
Nazar
Sequences including (but not limited to) gender and skin tones would not be determined until a later date as these do not require approval of new code points.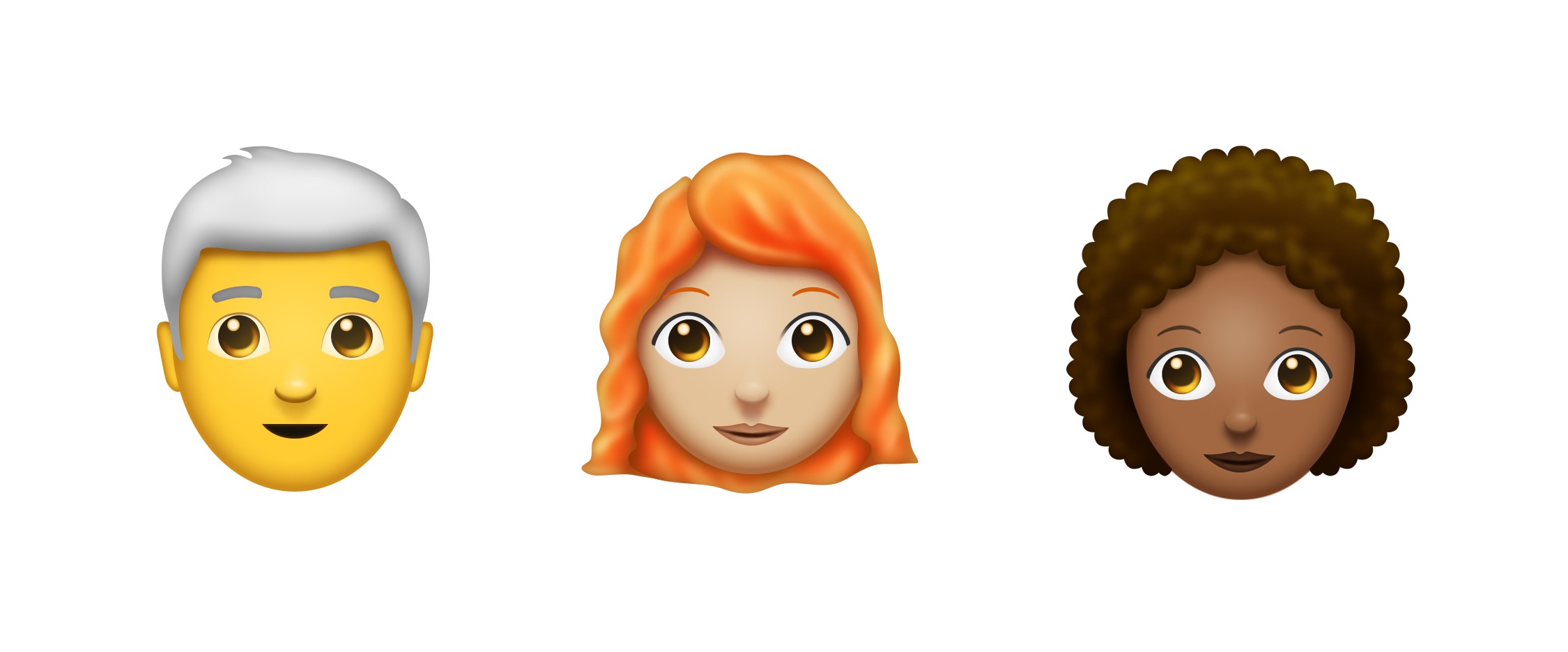 Above: Sequences such as those required for hair colors will be confirmed at a later date. Image: Emojipedia.
View the list of recommendations (PDF) for 2018 or browse the final 2017 emoji list which is arriving on most platforms in the coming months.
Release
A final candidate list is to be decided in the coming months. Decisions regarding the final list of candidates is scheduled to take place at the next UTC meeting in October 2017.
Final candidates will receive names and code points in early 2018, which is the earliest that vendors may have certainty about the status of these emojis.
Unicode 11.0 is due for release in mid-2018.
---
---
Disclaimer: I am a member of the Unicode Emoji Subcommittee and was present at this meeting. ↩︎

The latest draft suggest "Top Of Head With Red Hair" as the character name, with this being intended for use in ZWJ Sequences. Under this mechanism, the "top of head" characters are unlikely to be seen individually. ↩︎