First Look: New Emojis in iOS 16.4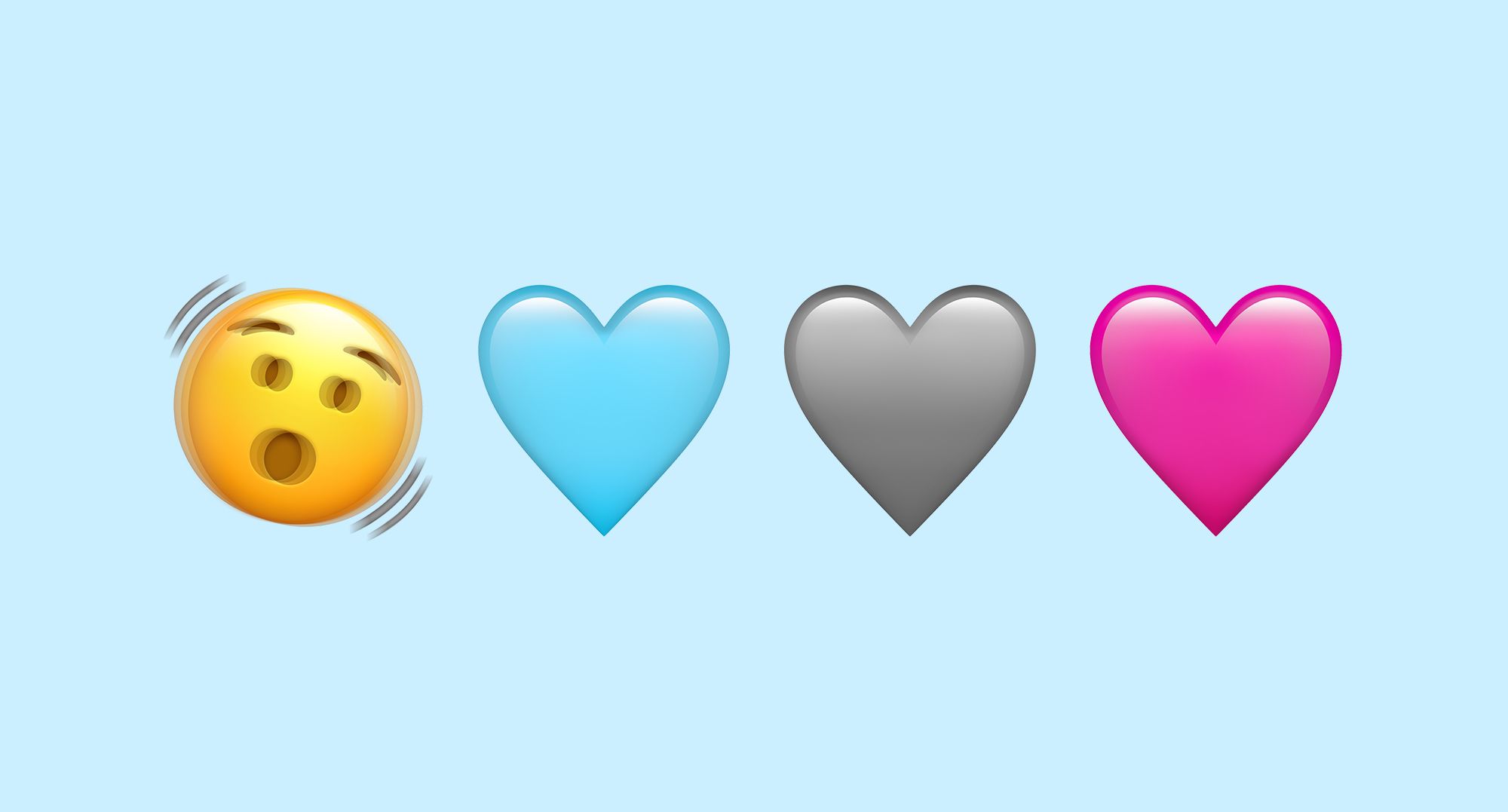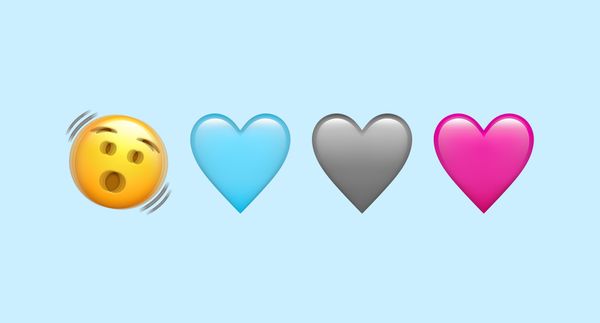 New emoji designs have arrived on iOS as part of the first iOS 16.4 beta, including the shaking face, two pushing hands, and the much-requested plain pink heart emoji.
Editor's Note: iOS 16.4 is out now. Read more about the official release.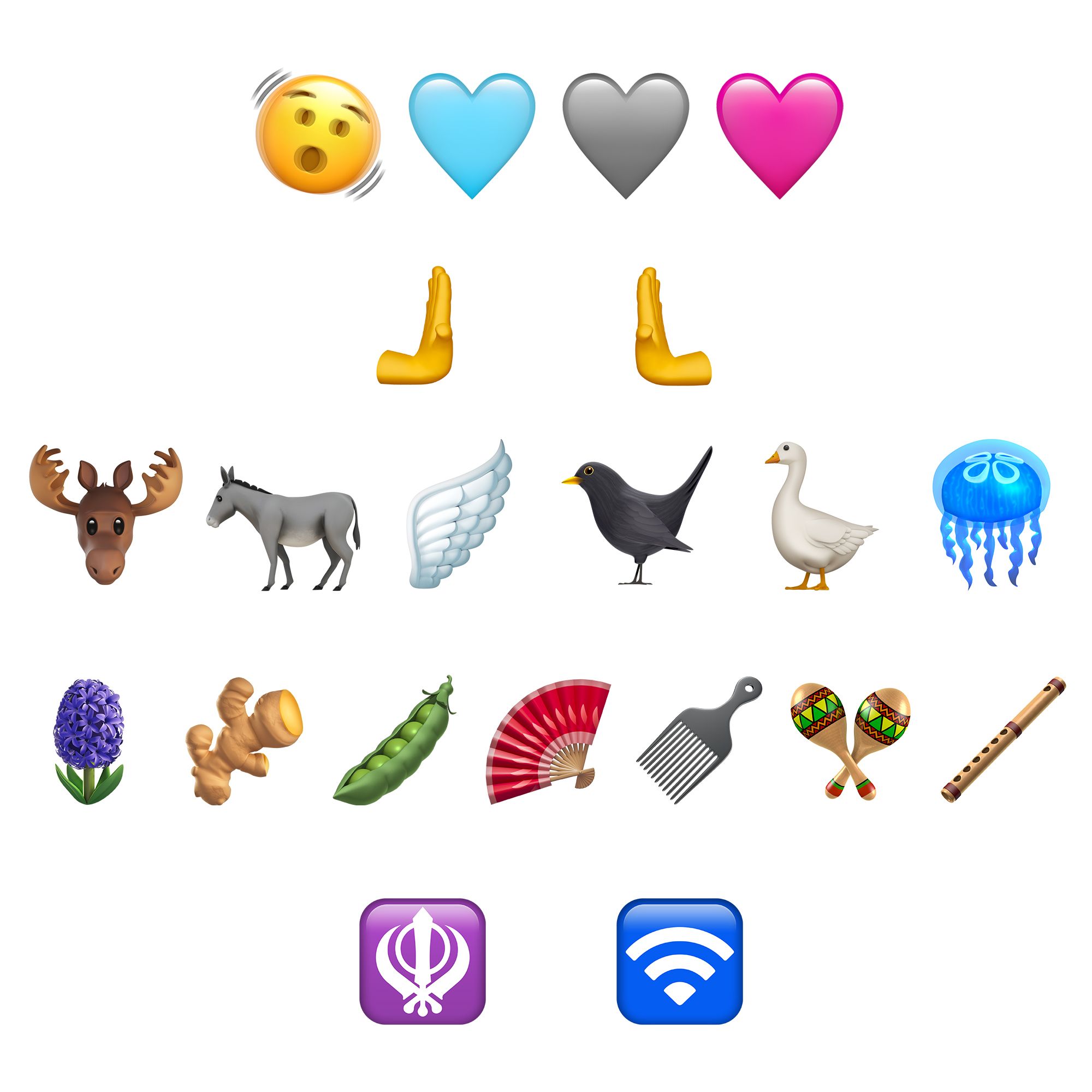 A total of 31 new emojis have made their Apple device debut in today's beta release, with all 31 of these designs drawn from Unicode's September 2022 recommendation list, Emoji 15.0.
🧮 1 Smileys, 2 Hands, 3 Colorful Hearts
The new emojis in today's beta release of iOS 16.4 include one new smiley face, three new colored heart emojis, and two new hand gestures that should support the usual five skin tone modifiers, though the current beta doesn't allow them to be accessed.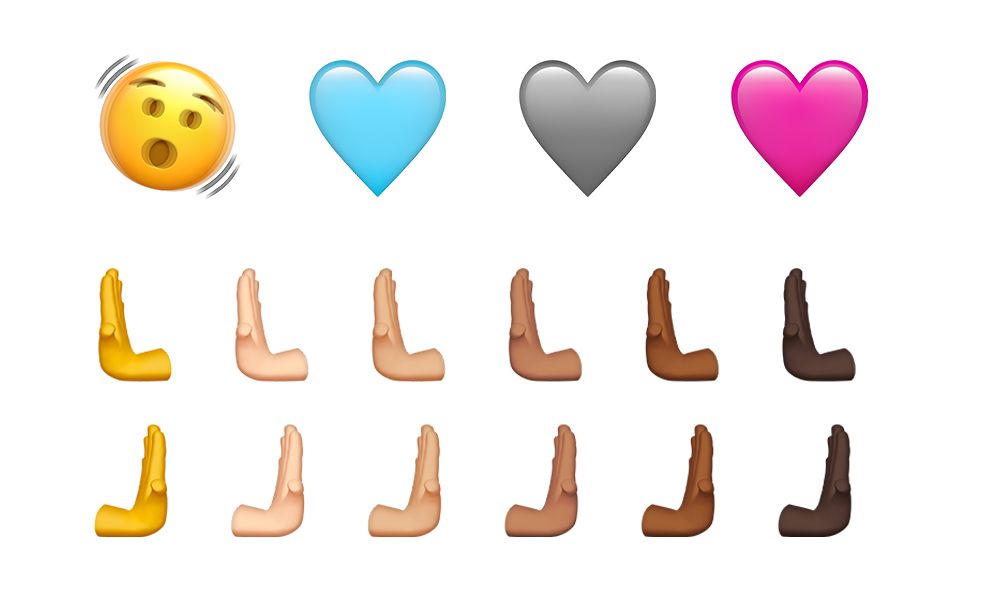 The plain 🩷 Pink Heart emoji has been a popular request for quite some time and, alongside 🩵 Light Blue Heart and 🩶 Grey Heart, closes some notable gaps within the heart emoji color spectrum.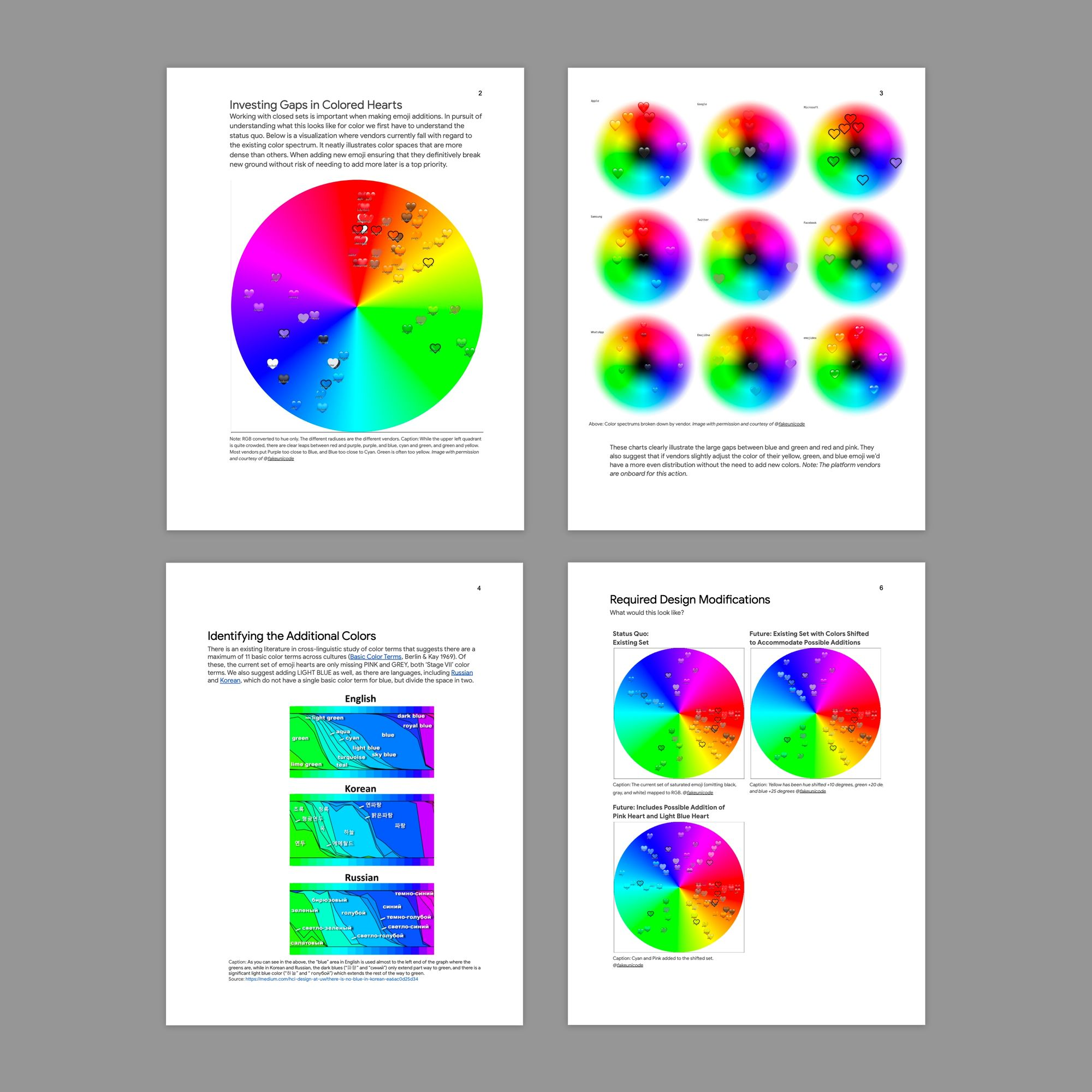 The new 🫨 Shaking Face emoji can be used to express physical shaking from external forces (such as earthquakes or loud noises) or internal emotion (such as shock, disbelief, or excitement).
The two pushings hands - 🫸 Rightwards Pushing Hand and 🫷 Leftwards Pushing Hand - could be used individually to represent a pushing gesture or a "stop" gesture, or be placed alongside one another to create a new "high five" emoji (maybe even with a 💥 Collision emoji in between them, for added intensity).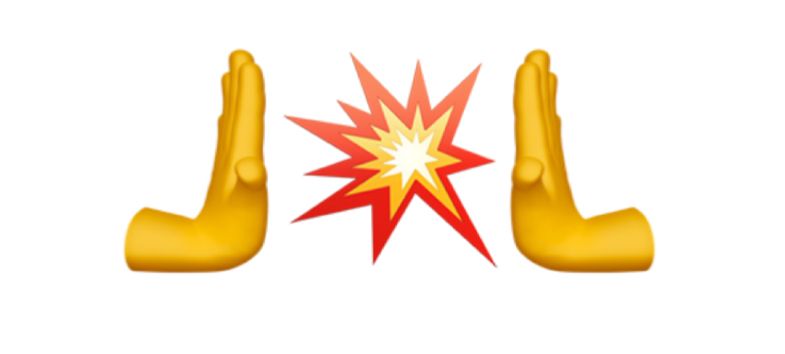 🎨 Other New Emoji Designs
Today's iOS 16.4 beta 1 also debuts eight new emoji designs across the 🐻 Animals & Nature and 🍔 Food & Drink emoji categories, such as a 🫏 Donkey and 🫛 Pea Pod.
There are also two further additions in each of the ⚽ Activity, 💡 Objects, and 💕 Symbols emoji categories, including 🪇 Maracas, a 🪮 Hair Pick, and the 🪯 Khanda symbol of the Sikh faith.
🖼️ Final designs?
As with all beta software, these new emoji designs are subject to change prior to the final release of iOS 16.4.
For example, last year the 🧌 Troll emoji had its design changed between the first iOS 15.4 beta in January and the update's official release in March.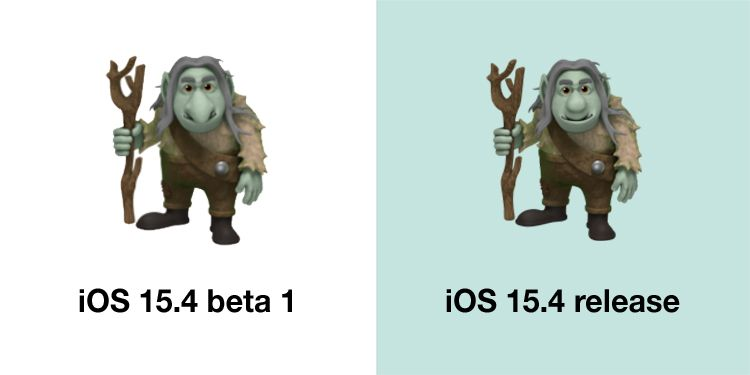 Additionally, in previous years both the 🥯 Bagel and 🍑 Peach experienced reworked designs within beta releases.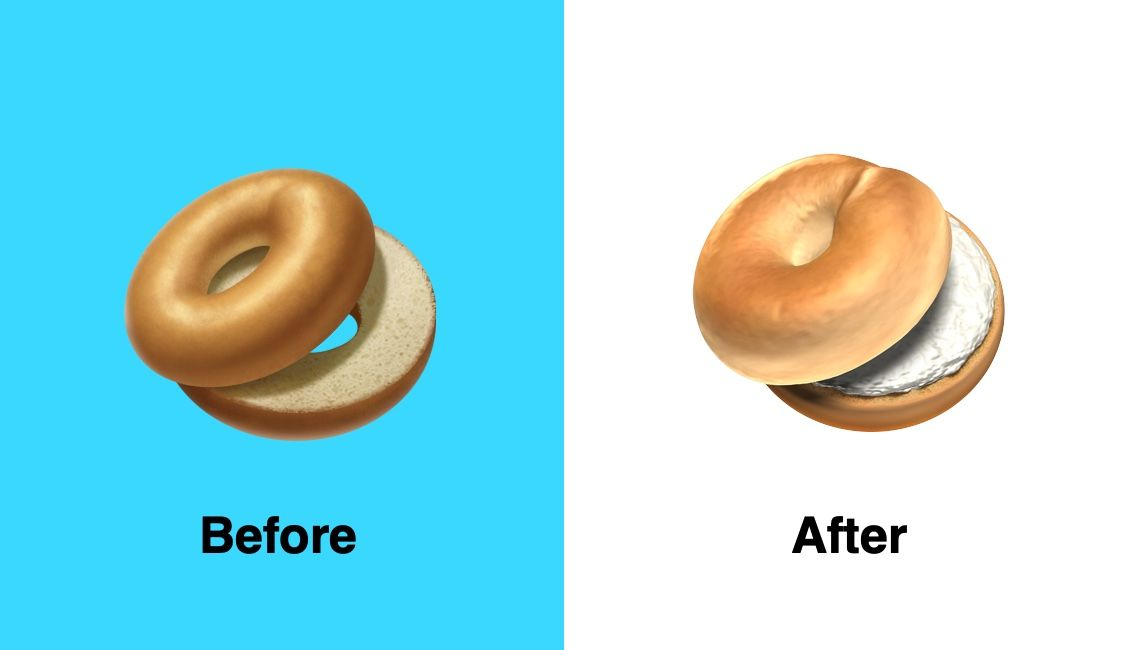 🍑 Before and after #PeachButtGate pic.twitter.com/R6NlkM3G6S

— Emojipedia (@Emojipedia) November 17, 2016
📶 Release
Coming to iOS later "this Spring" (northern hemisphere), these updates are in iOS 16.4 beta 1 which is now available for those subscribed to the Apple Developer Program.
Based on past iOS beta history it's likely that the final public release of iOS 16.4 will come to users in March or April 2023.
📖 Read More