Facebook Reveals Most and Least Used Emojis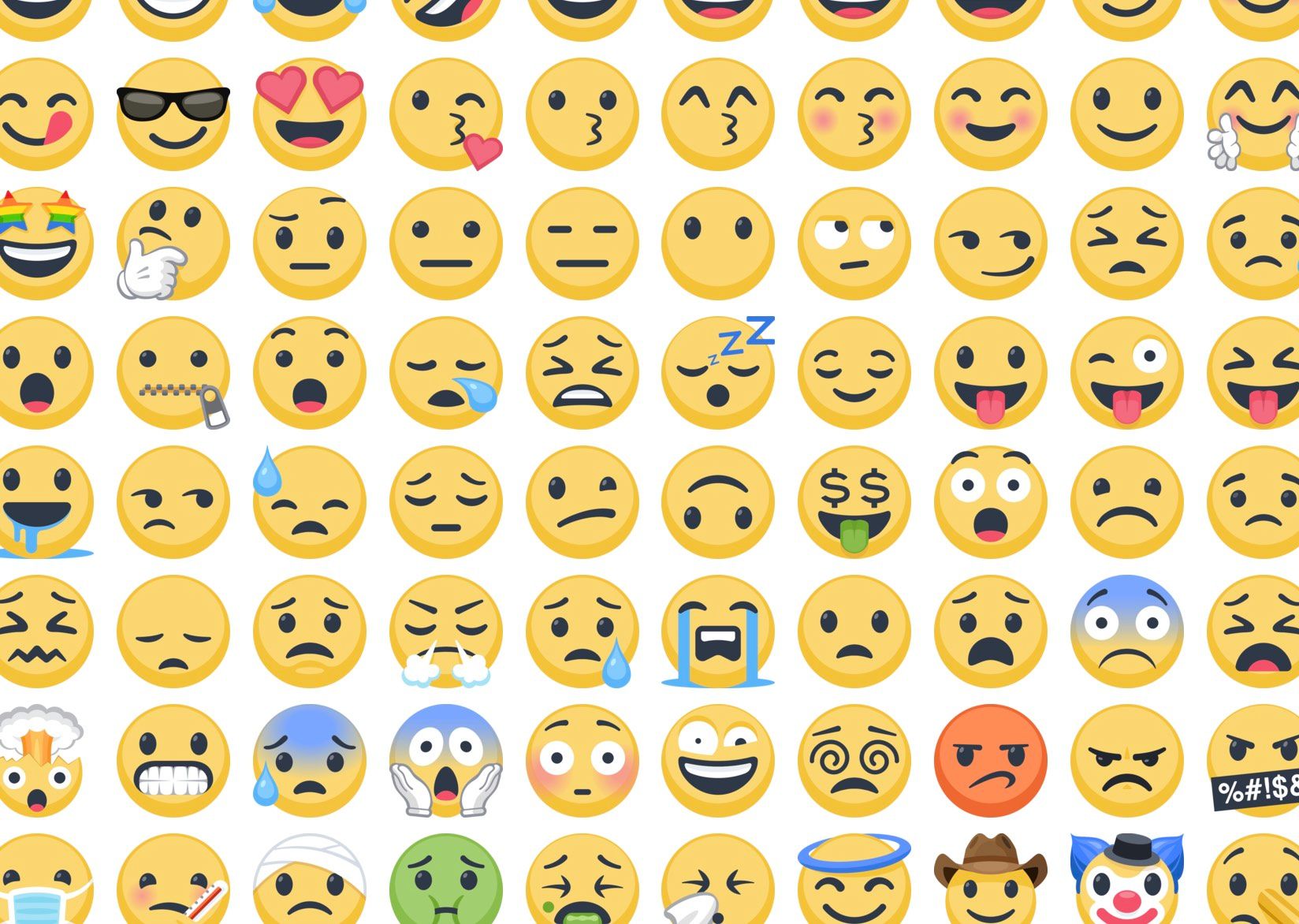 With World Emoji Day fast approaching on July 17, Facebook has taken the opportunity to look at how emojis are being used on Facebook and Messenger platforms.

Starting with the most popular emojis, these include the obvious 😂 Face With Tears of Joy and 😍 Smiling Face With Heart-Eyes (popular on all platforms), but the addition of the 🎂 Birthday Cake does hint at one common theme on Facebook.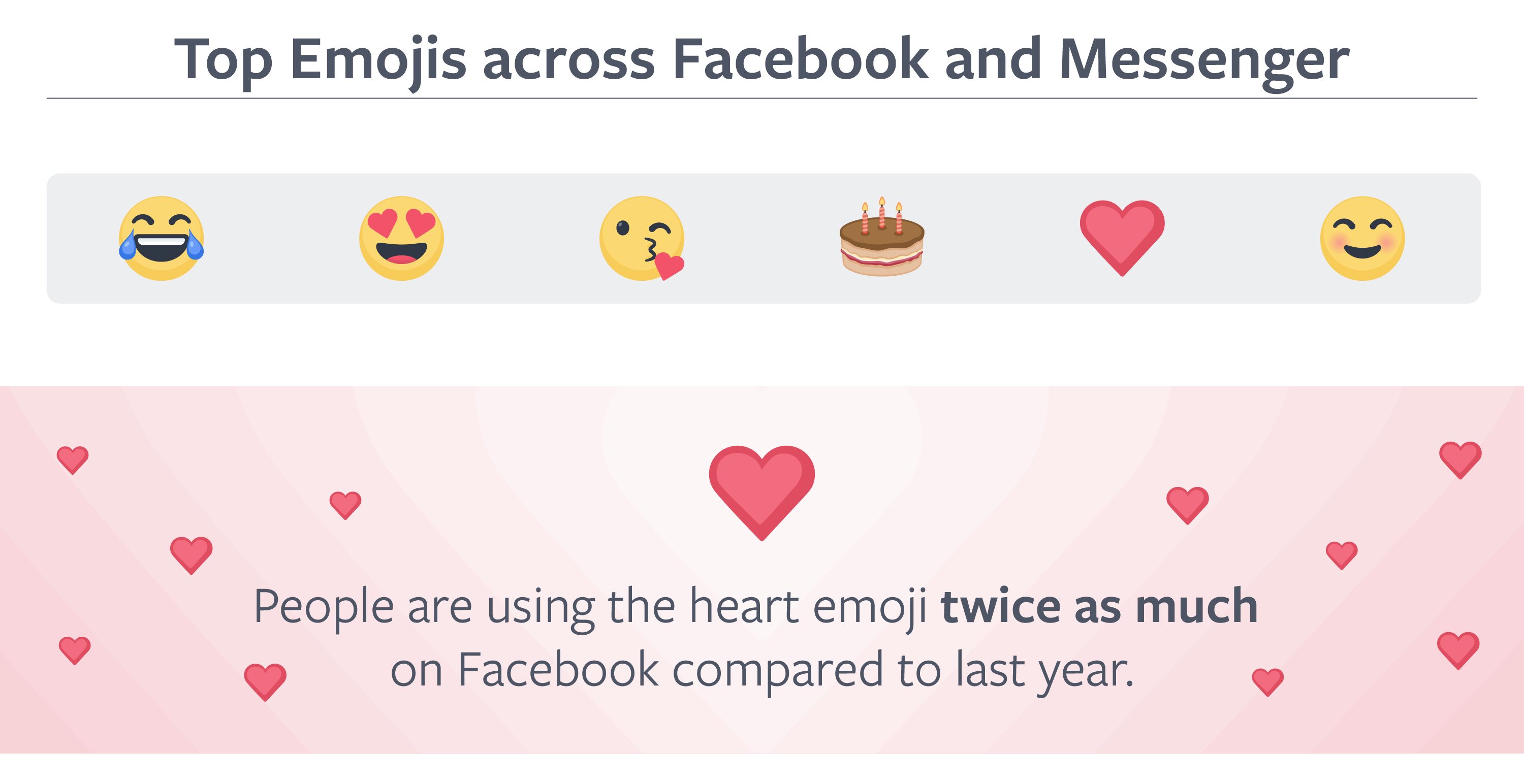 Above: Most popular emojis used on Facebook and Messenger. Image: Facebook.
Breaking down the top emojis by country reveals Australia and Canada to be the most keen on birthday greetings.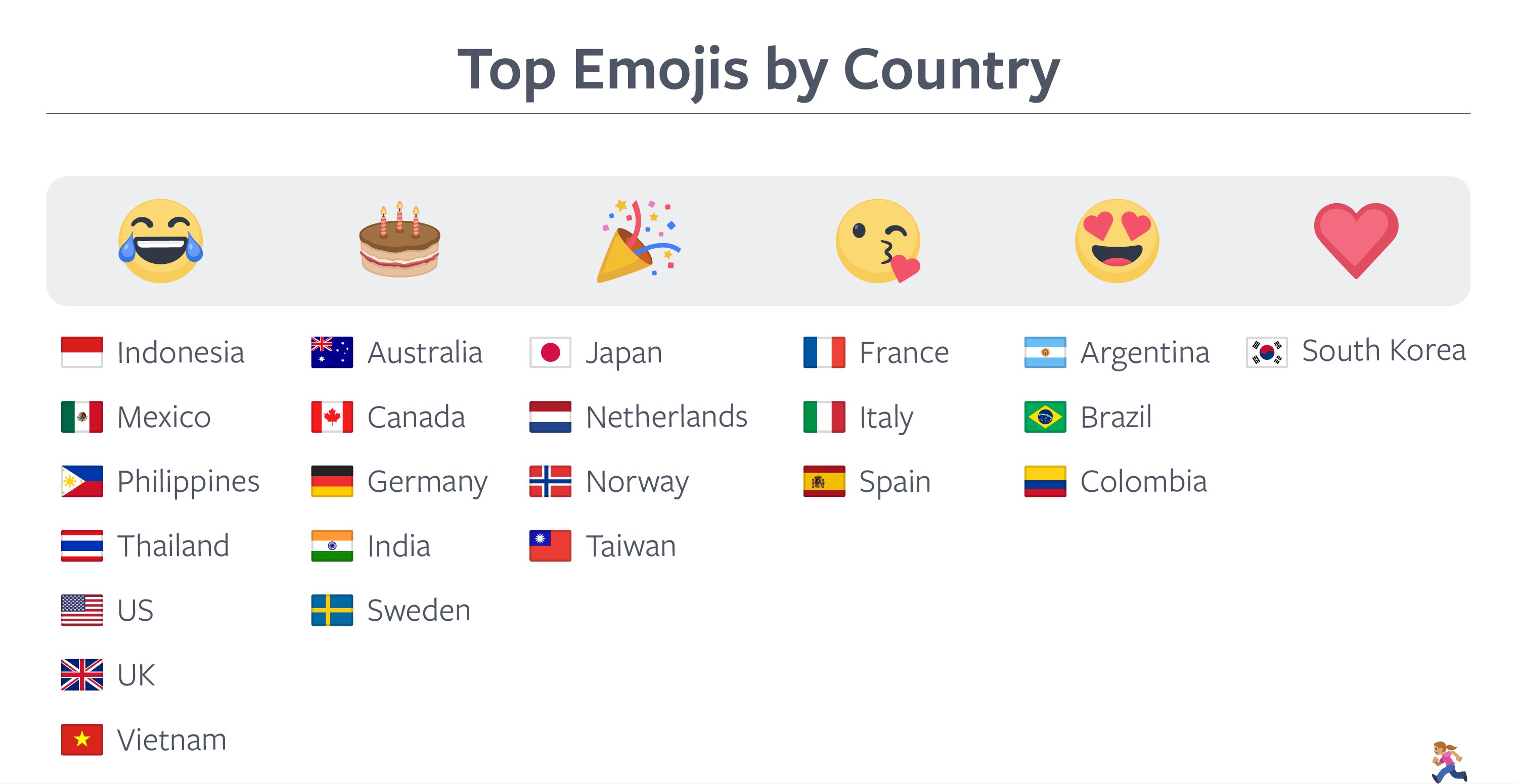 "Some"[1] of the least used emojis listed include 🤽 Person Playing Water Polo, 🕴️ Man in Suit Levitating and 1️⃣ Keycap Digit One.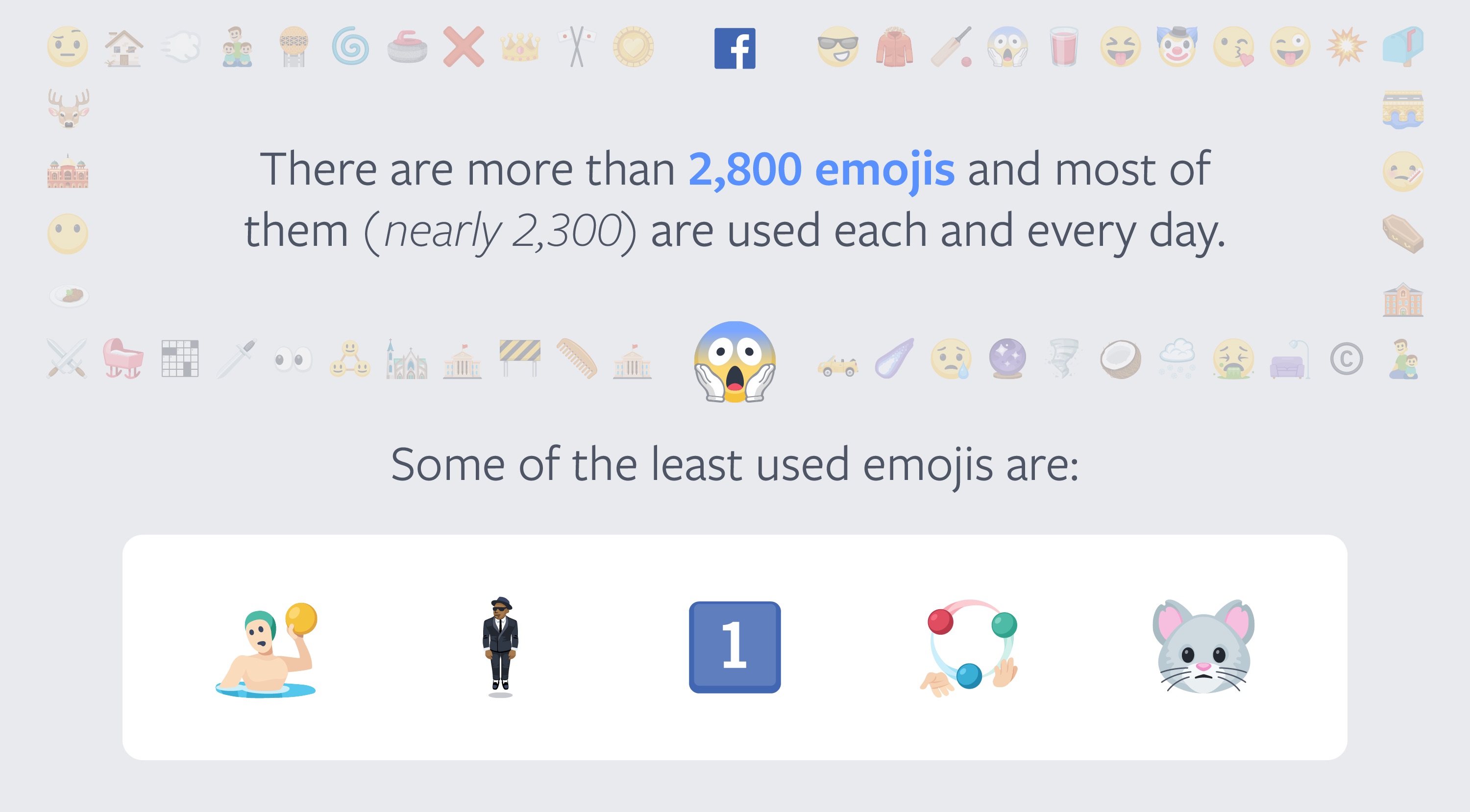 Above: Some of the least used emojis on Facebook. Image: Facebook.
As of Emoji 11.0 there are 2,823 emojis approved by Unicode. Facebook doesn't (yet) support this year's emoji update so that leaves 2,666 available for use on the platform.[2]
Rounding out the statistics are some raw numbers on emoji use. I'd have liked to see these in context (what percentage of messages sent on Messenger contain only emojis without other text), but nonetheless having nearly 1 billion emoji-only messages sent each day is a staggering number for a character set that wasn't universally exchangable until 2010.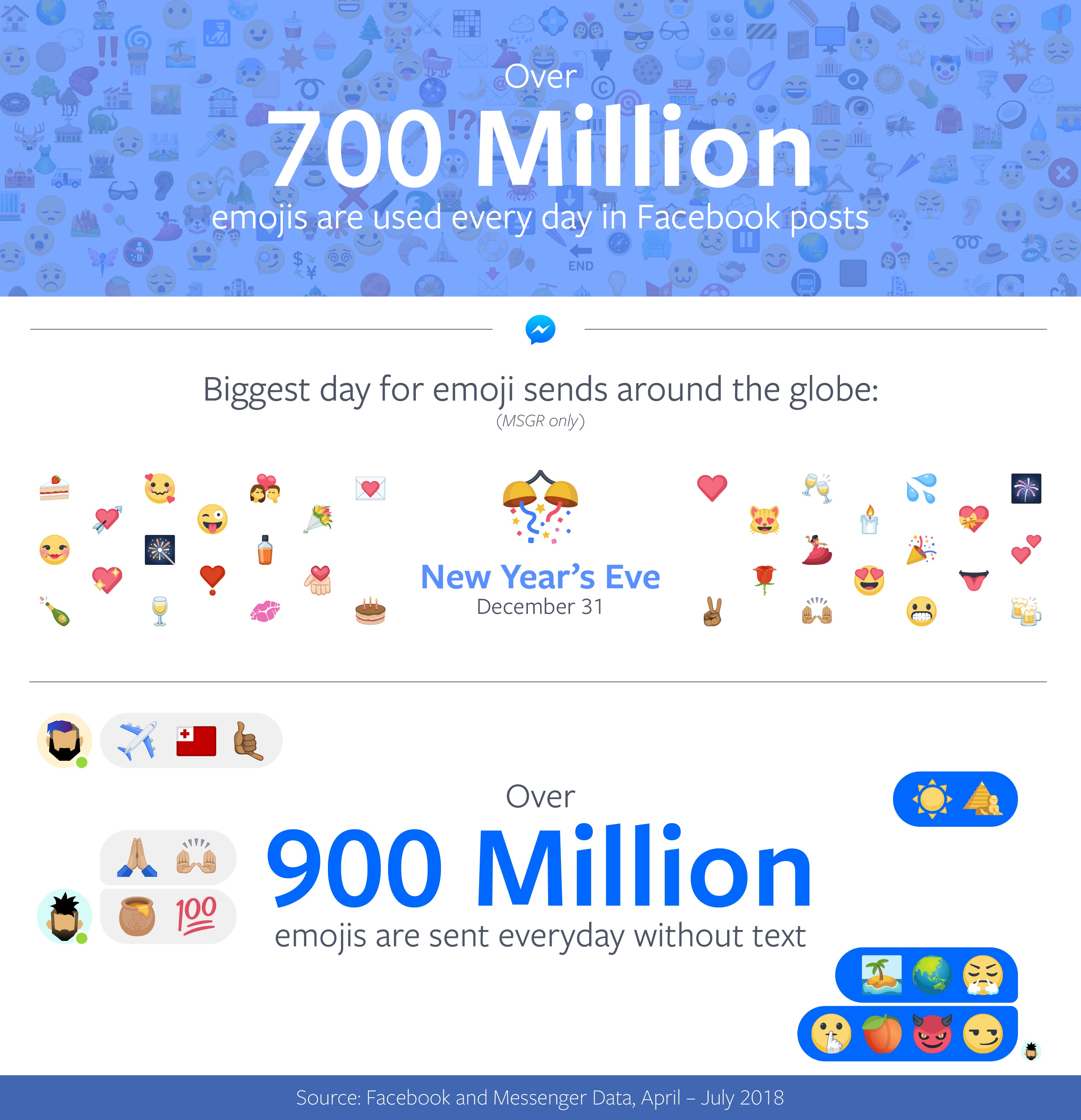 ---
I put "some" in quotes as it seems likely these have been chosen to present some of the more interesting yet lesser-used emojis. I would imagine that if Keycap #1 is shown as least-used, so would the other keycaps. ↩︎

Plus some bonus non-standard emoji additions such as 🕴️‍♀️ Woman in Business Suit Levitating and more diverse family emojis. ↩︎