Emoji Color Variations Under Consideration by Unicode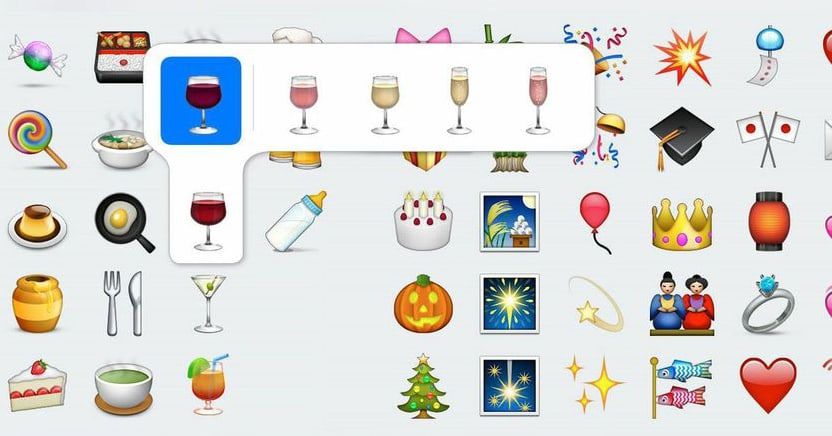 The Unicode Consortium today announced the possibility of color variations within the emoji character set, to be discussed at the forthcoming Technical Committee meeting.
Until now, Unicode has taken the position that each emoji should not be too specific where possible, and that one emoji should represent an entire category of objects or items, rather than a specific version.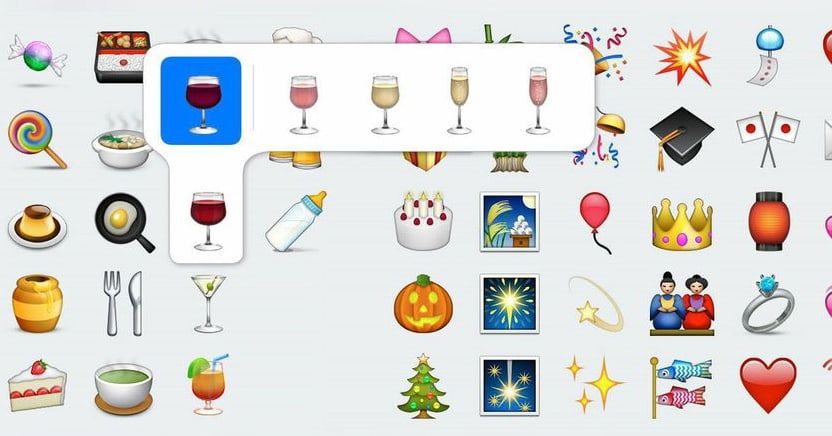 Above: Requests for emoji wine variations go back to at least 2015. Image: Brandfire via Mashable.
For example, the emoji most commonly shown as red wine in a glass is specified only as 🍷 Wine Glass in the Unicode Standard. The fact that vendors display this as red hasn't traditionally meant that a proposal for a white wine emoji would be accepted.[1]
Similarly, there is no breed or color of cat specified in the
🐈 Cat emoji, no color specified for the car, bike, or any clothing.
The draft update published today looks at whether options to provide color variations should be permitted in future.
No decision has been made at this time, and the question should be asked whether this is a helpful improvement, or potentially a minefield of complex and specific requests to come in future.
While the most common mockups of these variations tend to depict variations on the skin tone implementation already in existence, the likihood is that if variations were accepted, these wouldn't use the same mechanism at all. It's also unlikely that many variations per emoji.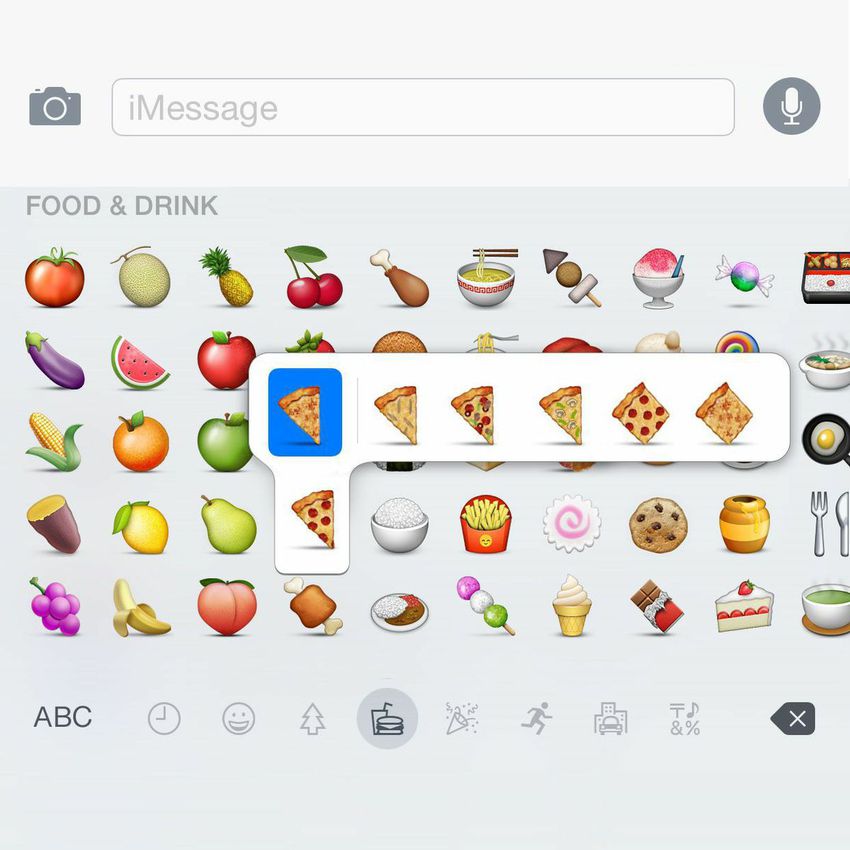 Above: Only color variations are being considered by Unicode at this time. No pizza toppings or other non-color-based variations. Image: Brandfire via Mashable.
The Unicode Technical Committee[2] next meets at Microsoft HQ in Redmond next week. Any decisions made about color variations within emoji could result in new emojis in 2020 at the earliest. Today's announcement from Unicode may have been timed to coincide with World Emoji Day (July 17), or this could have been coincidental given the need to publish documents ahead of a technical committee meeting.
---