Browse the Emoji Archives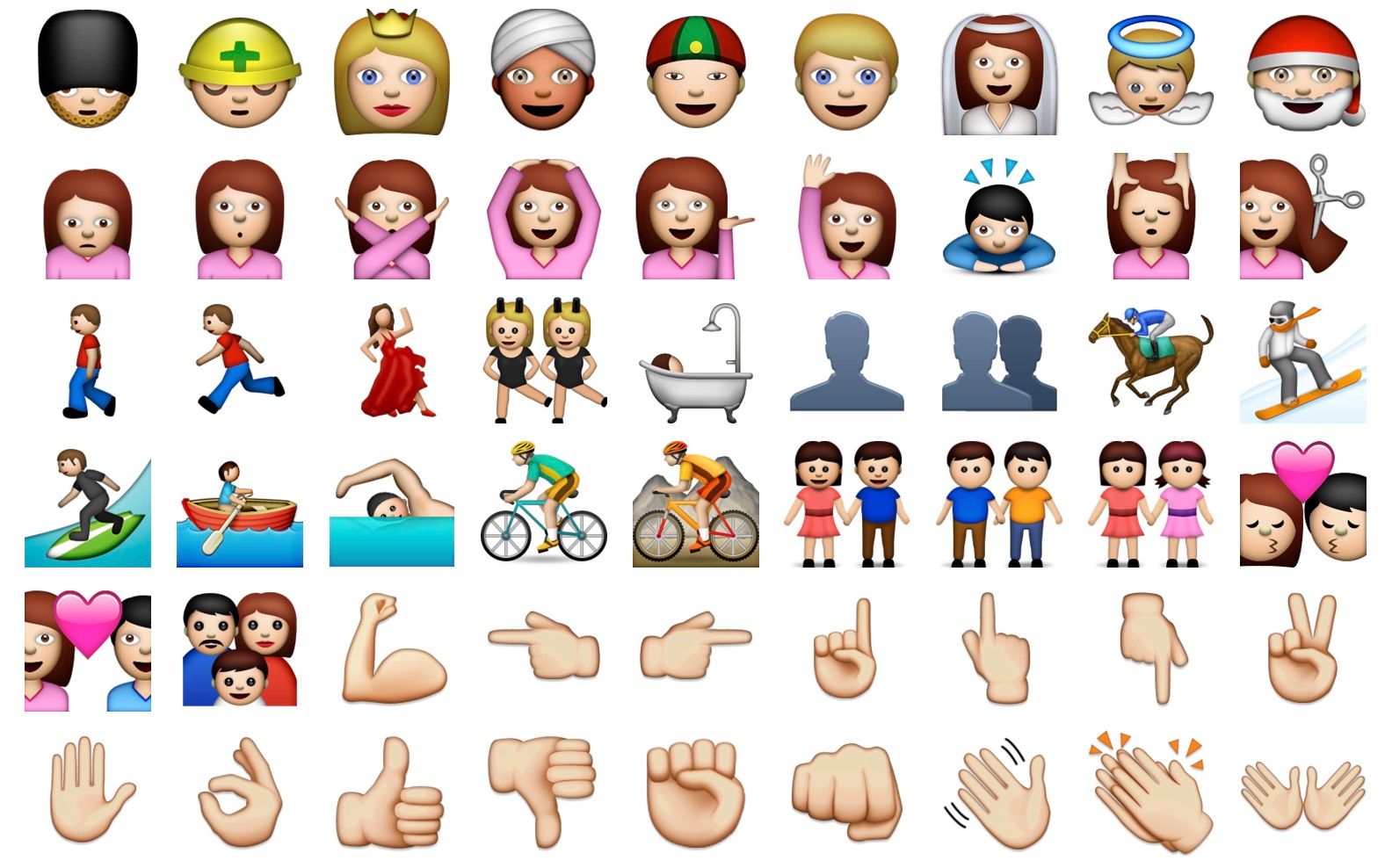 Emojipedia's emoji archives now date back ten years, but how do you check what an emoji used to look like?
You're not dreaming. There used to be a gavel emoji on iOS. It didn't get removed, it simply changed appearance. Yesterday's gavel is today's 🔨 Hammer. Here's where to find it: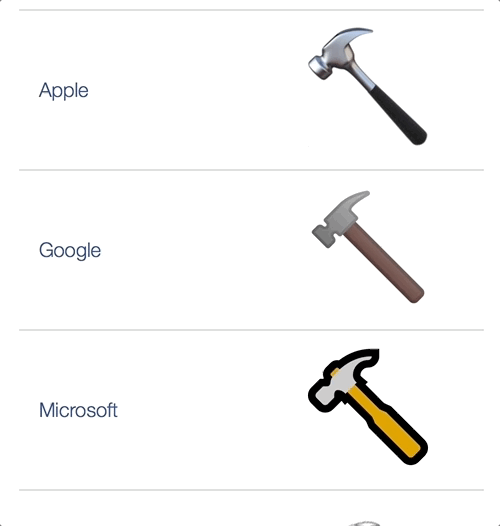 Above: Click any 🔨 Hammer on Emojipedia to view its previous designs.
Similarly, there's an emoji that many people will remember on iOS that looked a bit like the 😬 Grimacing Face but with smiling eyes. That emoji today looks like this: 😁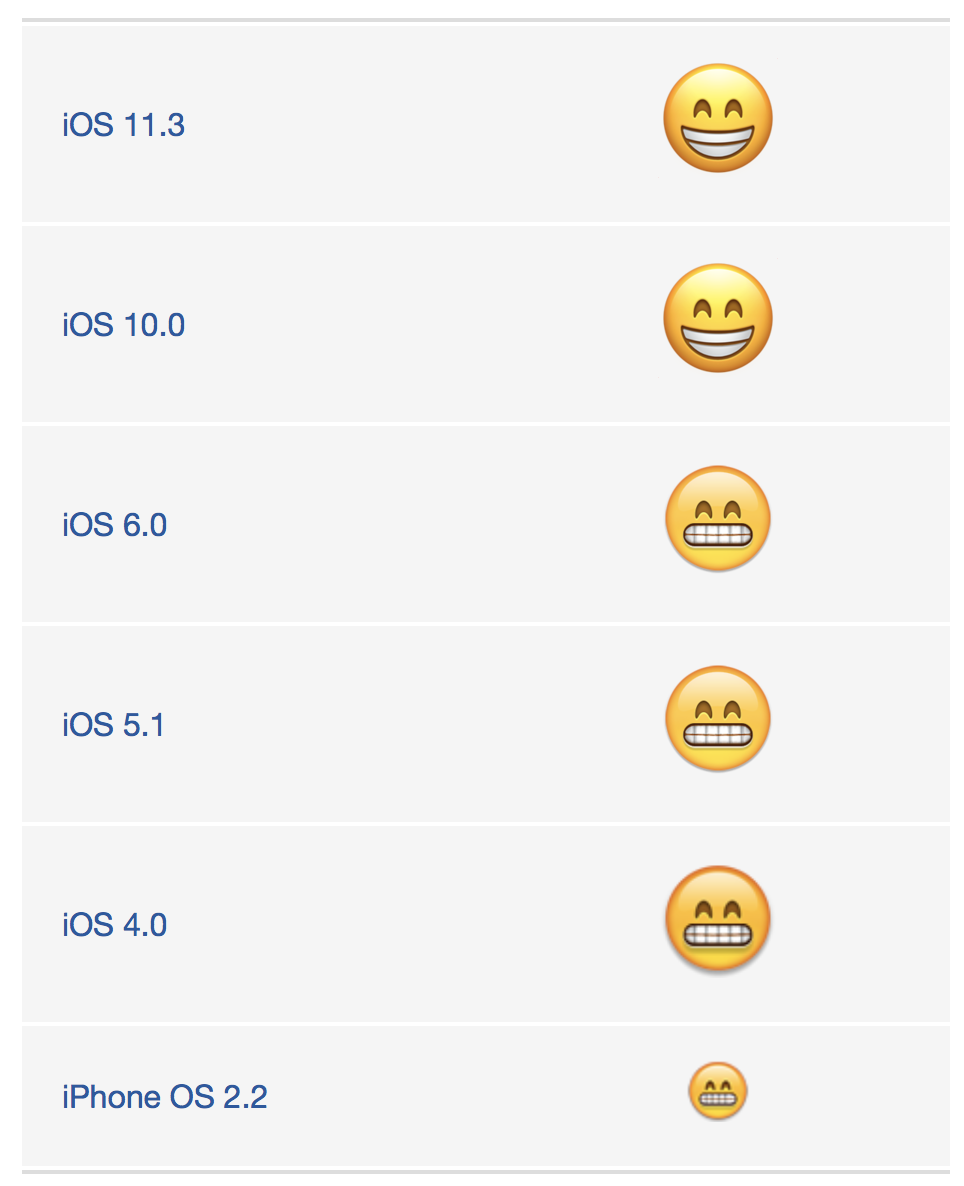 Above: History of 😁 on iOS, showing previous grimace-like designs.
It's not just iOS. Android used to have some pretty wild emoji designs, with most of the smileys displaying an emotion on an alien creature. Here's the evolution of the 😍 Smiling Face With Heart-Eyes on Android: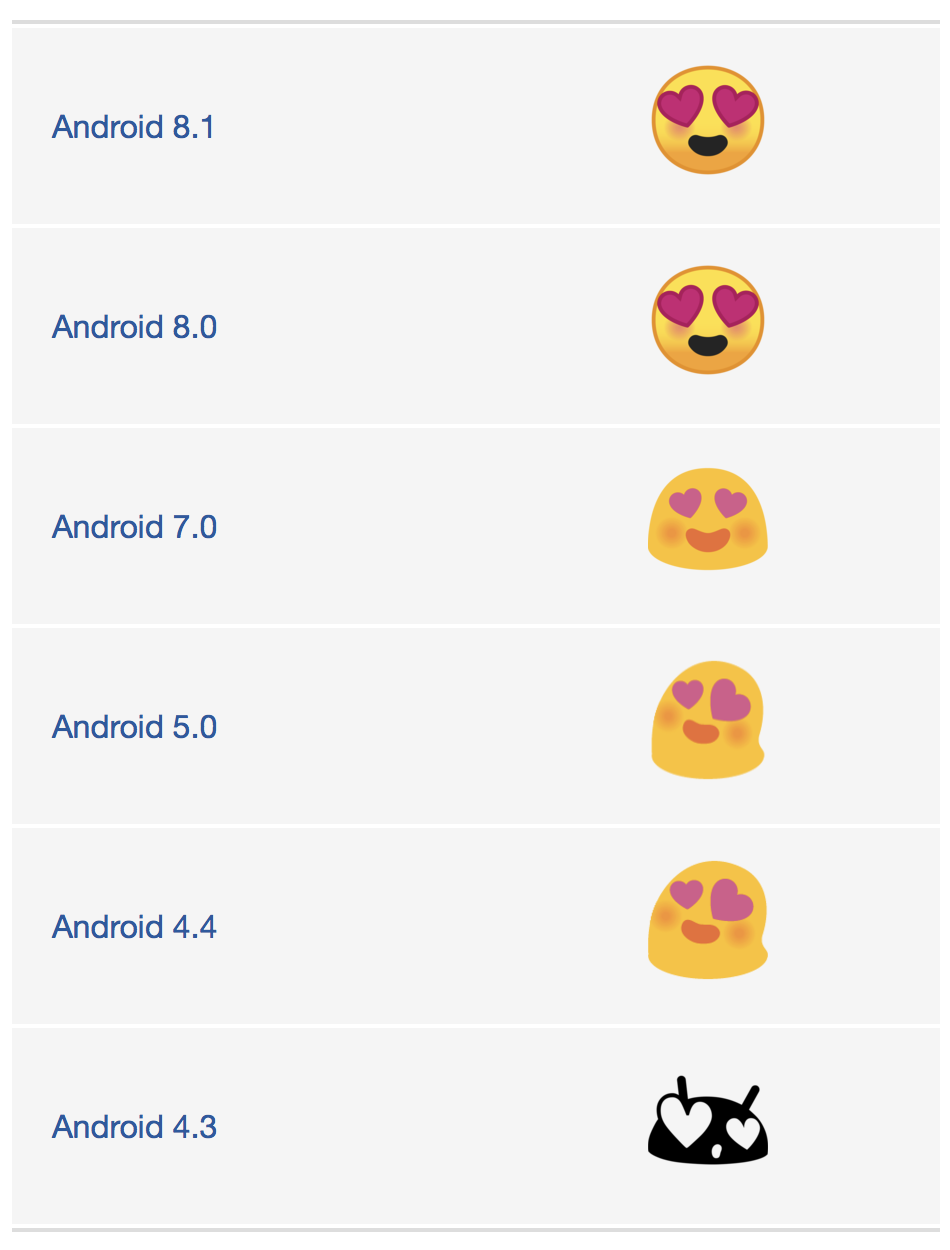 Above: History of the heart eyes emoji on Android shown on Emojipedia.
Keen for more emoji history?
When viewing the emoji archive for a vendor, tap or click the version name (i.e. Android 4.3) to view all emojis from that release.
At the time of writing, Emojipedia contains every single emoji update from Apple, Google, Microsoft, Samsung, WhatsApp, Facebook, Twitter, LG, and HTC for the years 2008 to 2018.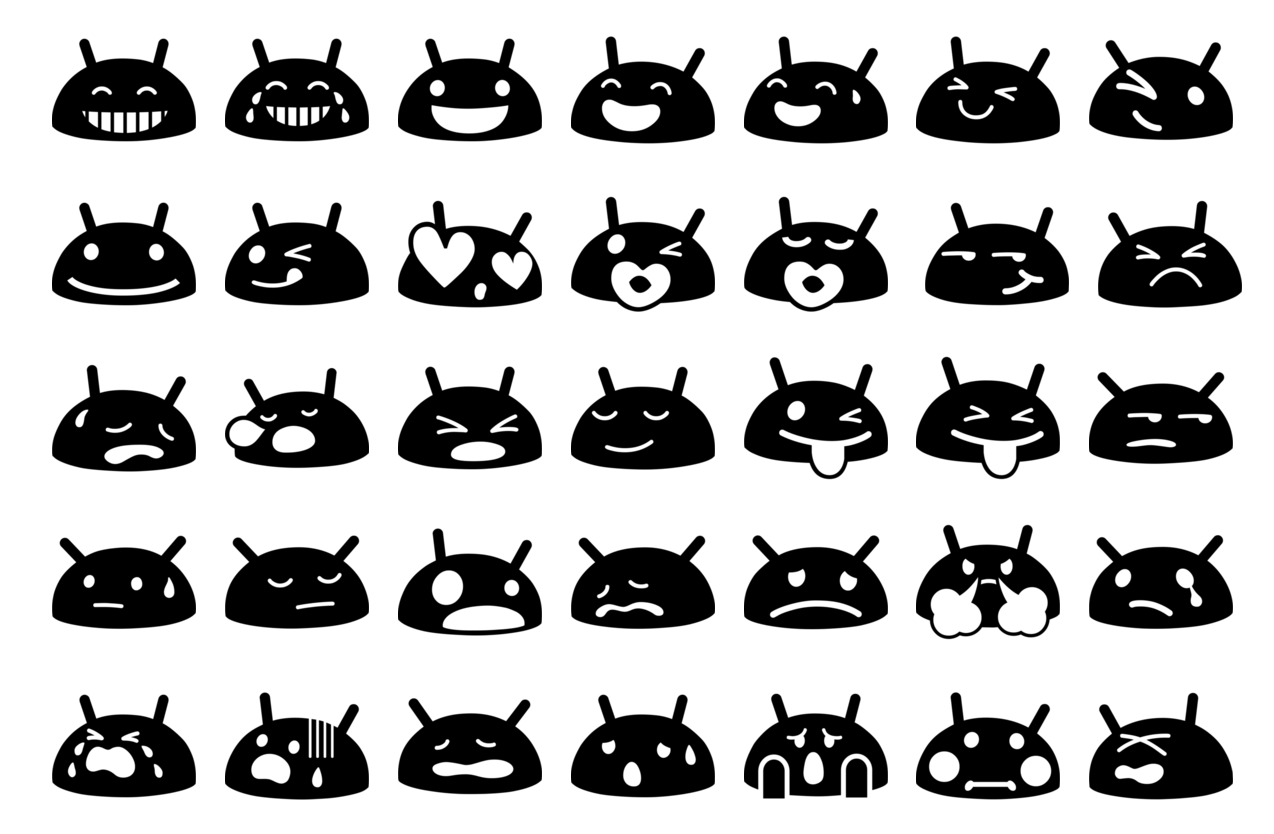 Above: Android had an alien-branded emoji font back in 2012, keeping in theme with the Android alien mascot.
A popular emoji set that many look back on was iOS 5.1. This was the first emoji set from Apple that used the newly approved Unicode codepoints for emoji support.
The designs used are similar to those dating back to 2008, but shown at an increased resolution compared to Apple's first emoji-supporting OS: iPhone OS 2.2.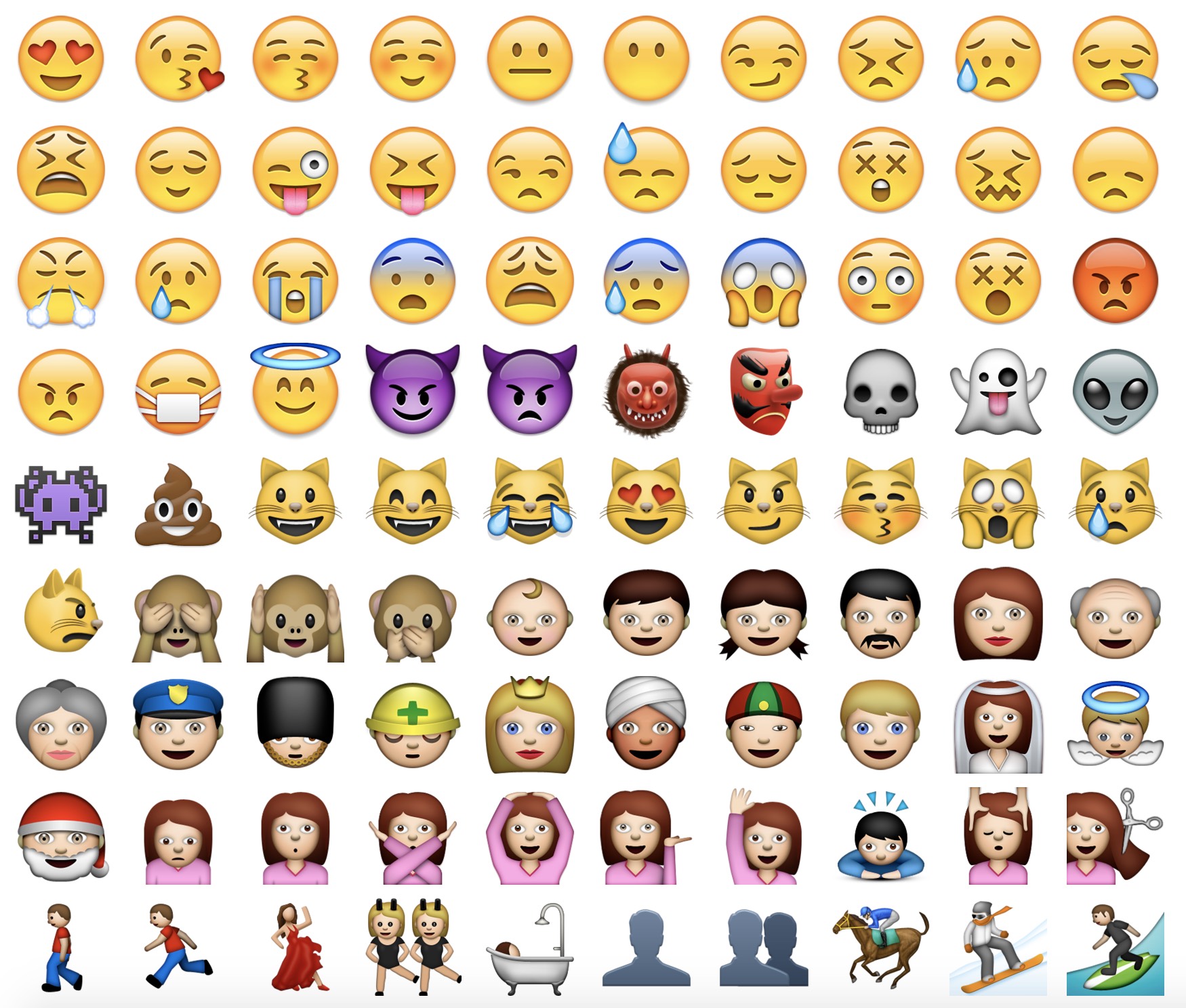 Above: iOS 5.1: one of the iconic early releases of Apple's emoji set.
Here's a few other emojis with an interesting past on various platforms. Have a click through some of the archives to see how they evolved to their current designs: 💁 👯 💩 🐚 🎓.
Other emoji archives that are interesting to check out are the first emoji sets from companies like Facebook, Microsoft, or Samsung.
Read More