Samsung Galaxy S8 Emoji Changelog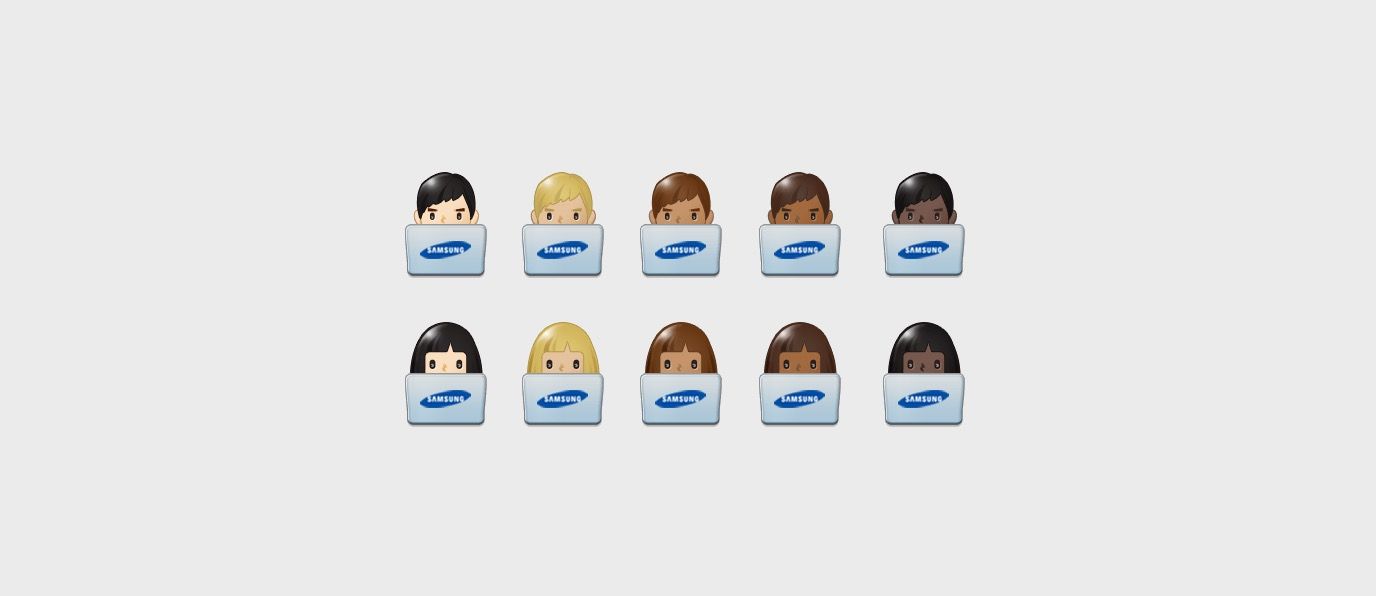 Samsung is due to release the Galaxy S8 on April 21, 2017. This release will include Samsung's own version of Android 7 "Nougat" which means new emojis.
A total of 646 new emojis are present in this latest release, which includes all gender and skin tone variations.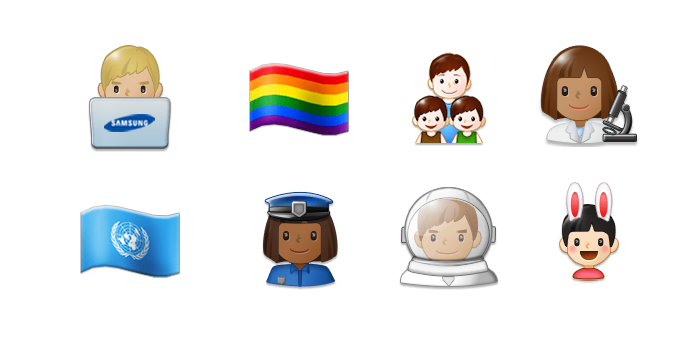 This update brings Samsung in line with the Emoji 4.0 of late 2016, which focussed on new professional roles and gendered emojis.
New
Every male emoji has a female equivalent in this update, and every female emoji has a male version.
There is a new man/boy with bunny ears showing for the 👯‍♂️ Men With Bunny Ears Partying emoji.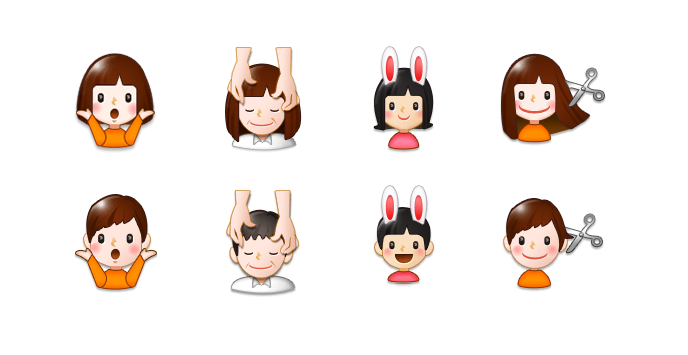 Of the new professions, the laptop-wielding technologists follow Apple's lead in making this a branded Samsung device.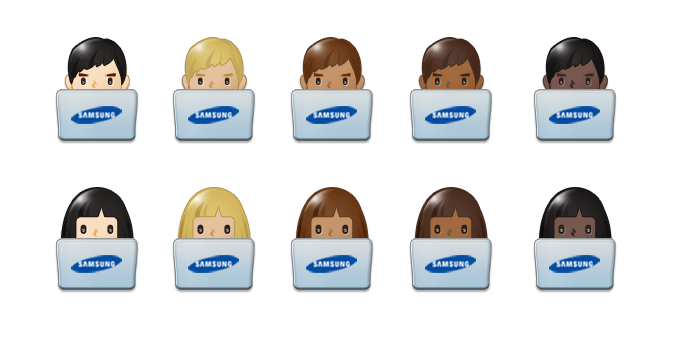 Other professions include a scientist, judge, pilot, and teacher.
Changed
A number of emojis have had minor tweaks in this update. Changes include:
🤵 Man in Tuxedo dropped the skinny tie and now has a blue bow tie.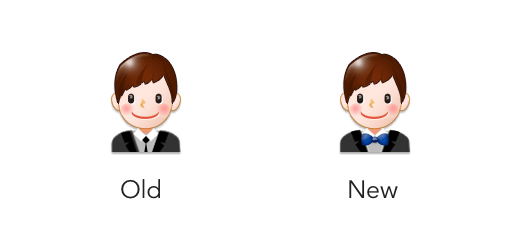 🔛 ON! Arrow gains an exclamation mark as its name would seem to recommend.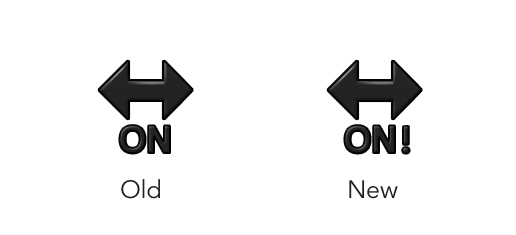 🚸 Children Crossing gains a more sign-like appearance consistent with other platforms.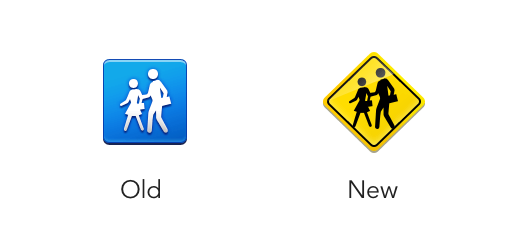 💾 Floppy Disk has smaller "WH" initials on the label.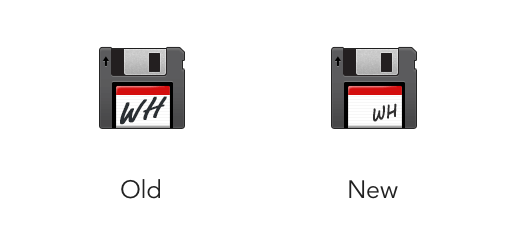 🎈 Balloon is now a more festival red.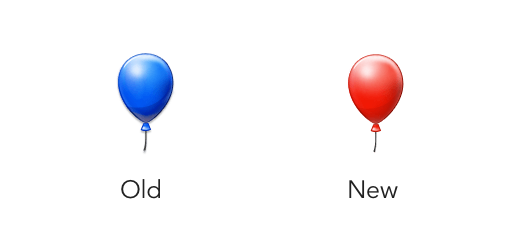 The trend of adding random initials to Samsung's emojis began in 2016, and continued unabated.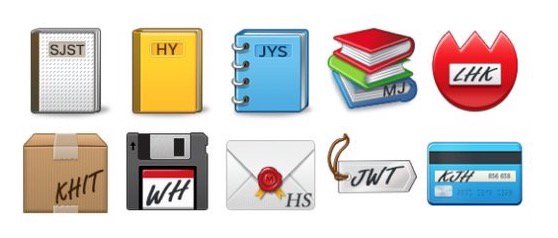 Above: Initials started appearing on these Samsung emojis in 2016.
🚅 High-speed Train With Bullet Nose now has the letters "KDJ" on the side.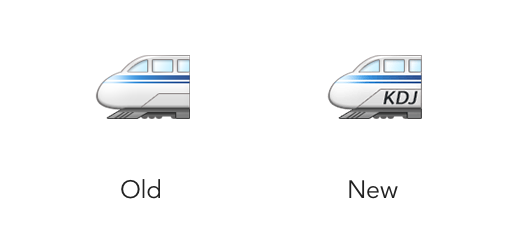 📕 Closed Book now has the initials HYDM printed on the front.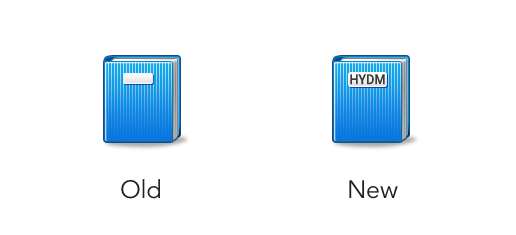 Samsung has not responded to questions regarding these initials since noting their introduction last year.
Another odd addition from 2016 has not gone away with this 2017 release: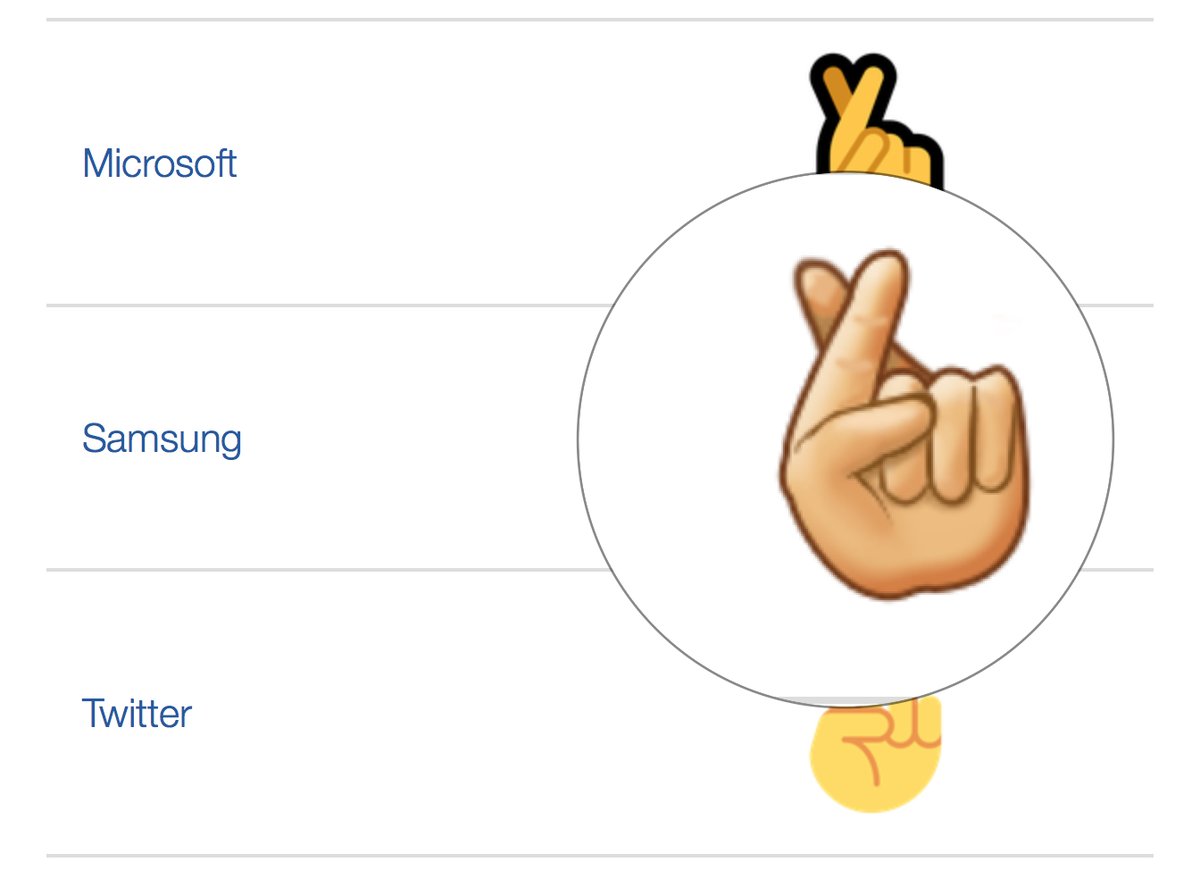 Above: The sixth finger remains on the S8.
Release
This update has been making its way to some Samsung phones since January 2017.
Efforts to determine which phones are eligible to receive the update have been challenging. Samsung advises that users should contact their carrier to find out if or when their Samsung phone may get this update.
Galaxy S8 is the first major new phone from Samsung that will come with these out of the box. Users of other Samsung phones may get this update, depending on phone model, carrier, or region.