iOS 15.4 Emoji Changelog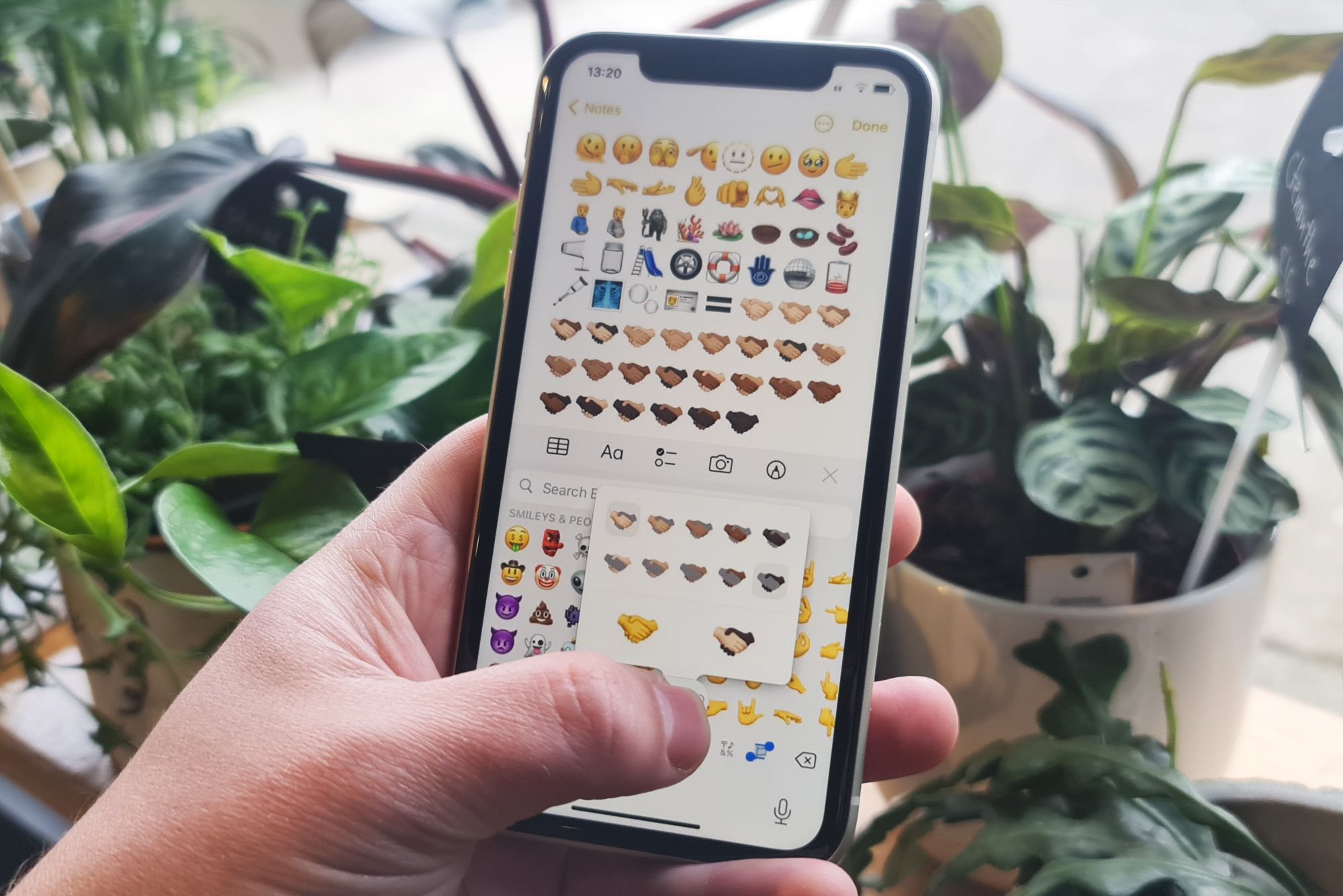 Apple has today released iOS 15.4, introducing brand new emojis such as the Melting Face, Saluting Face, Heart Hands, and Beans to iPhone and iPad users.
In total, this update has added 123 new emoji designs to Apple's emoji keyboard, including all 112 emojis that were approved as part of late 2021's Emoji 14.0.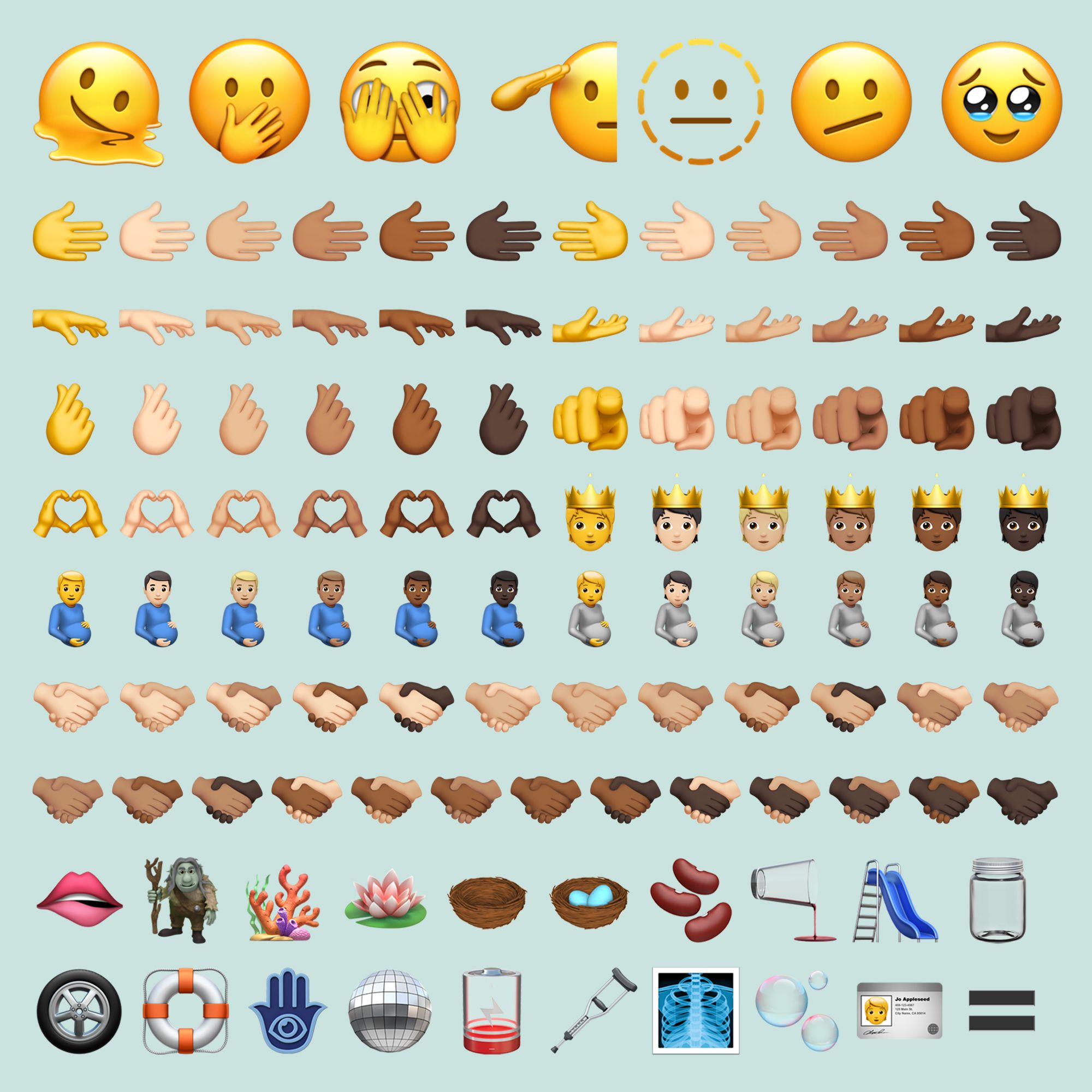 Additionally, iOS 15.4 contains 10 non-standard 🤝 Handshake emoji combinations where one of the hands does not feature a skin tone modifier, as well as a new sequence that shares the same design as the original 🤝 Handshake emoji.
🆕 New Smileys
iOS 15.4 contains seven brand new smiley face emojis, including the highly-popular 🫠 Melting Face, which you may have previously seen the Google design for on Late Night with Stephen Colbert and the front page of the New York Times.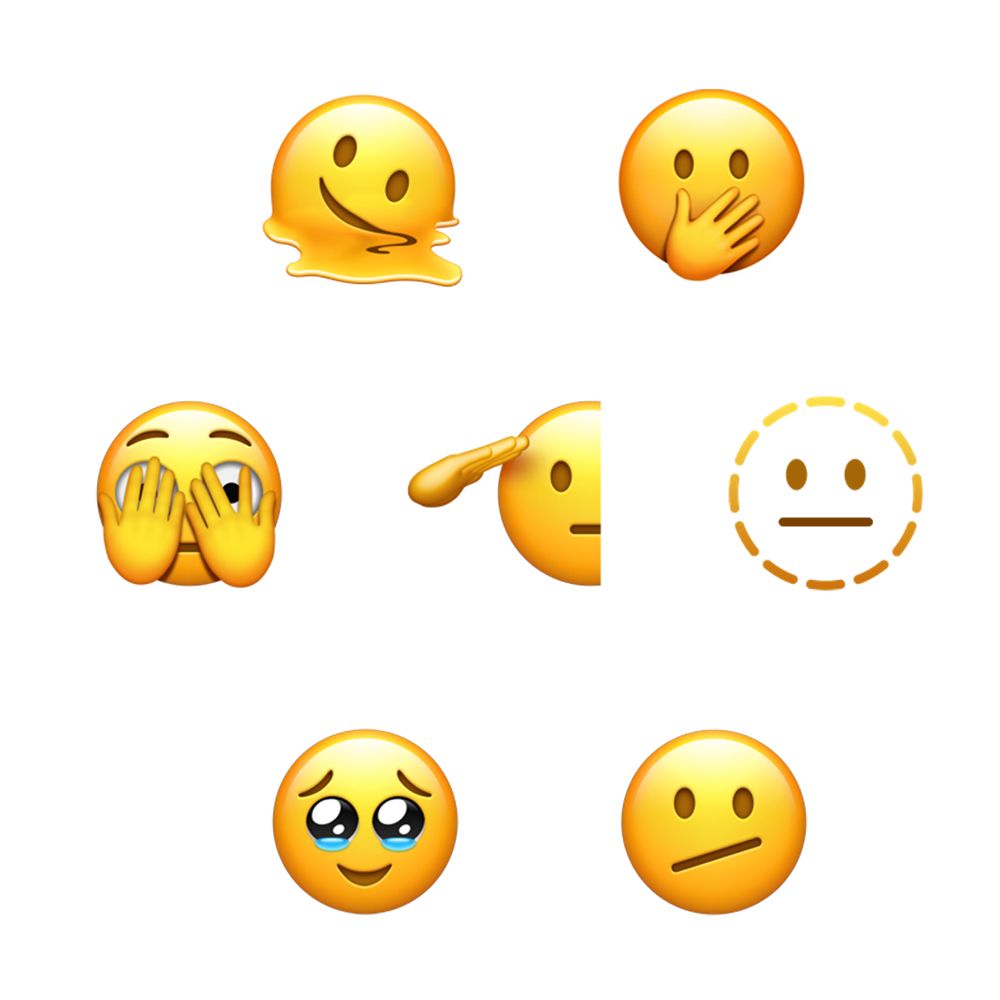 This is the largest number of smiley emojis introduced in an Apple emoji update since iOS 11.1 debuted back at Halloween 2017.
Yet there's a seemingly familiar face amongst them.
As was noted by many Emojipedia users after the first iOS 15.4 beta previewed these emojis, the new 🫢 Face with Open Eyes and Hand Over Mouth emoji includes the exact same design that was previously used to represent the 🤭 Face with Hand Over Mouth emoji.
Upon its release in iOS 11.1, the eyes of 🤭 Face with Hand Over Mouth were open wide, in the same vein as the 😐 Neutral Face and 😶 Face Without Mouth. When combined with the hand obscuring the smiley's mouth, the eyes indicate a sense of shock or disbelief.
This contrasted with the designs for this emoji that had already been released by the likes of Google and Twitter, where closed eyes gave this emoji as an expression of amusement.
However, in iOS 15.4 the 🤭 Face with Hand Over Mouth has had its design updated to better match those of other vendors, while the new 🫢 Face with Open Eyes and Hand Over Mouth has taken that emoji's original Apple design.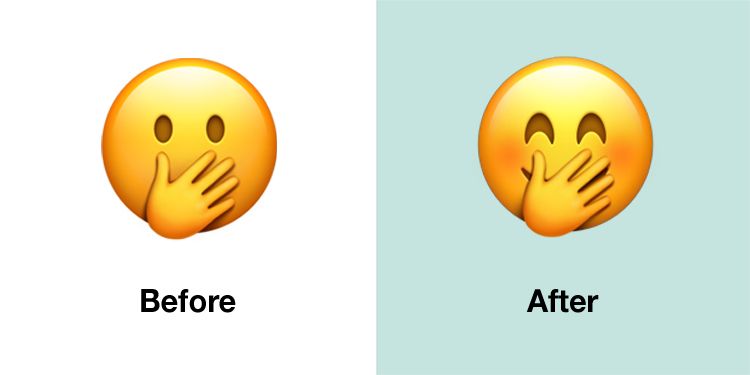 This now means that all major emoji vendors have a consistent, contented design for 🤭 Face with Hand Over Mouth.
No further emoji designs have been updated between iOS 14.6 and iOS 15.4, though a beta design was updated within the people category of emojis.
🆕 People, Body Parts & Fantasy Creatures
Today's update includes two new gender-neutral person emojis: 🫅 Person with Crown and 🫄 Pregnant Person, following the trend over recent years to provide for three different gender options for all person emojis.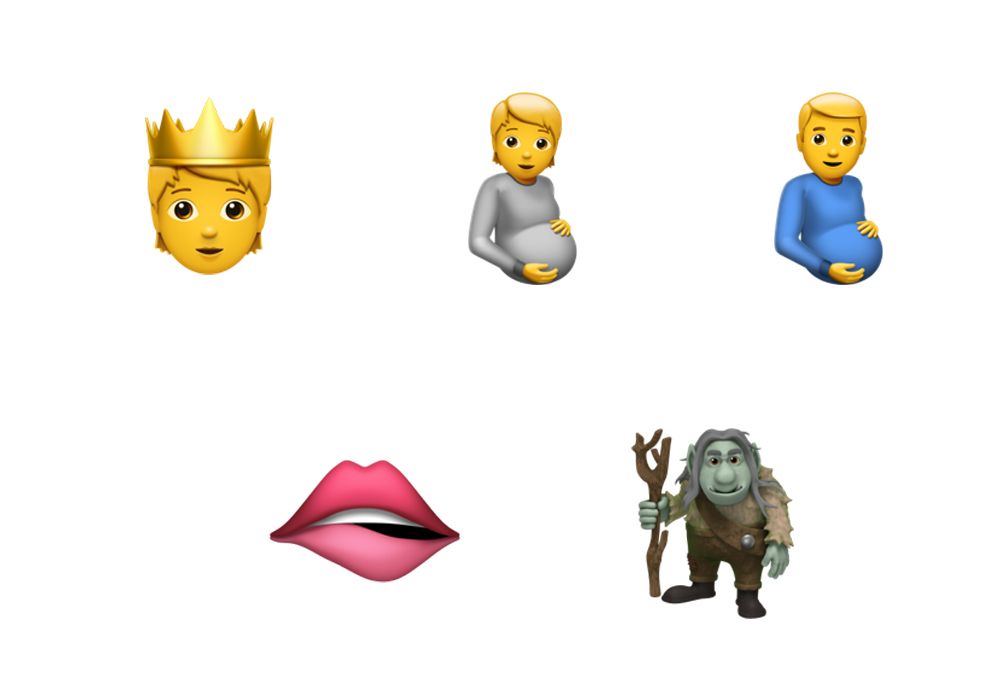 The update also includes a 🫃 Pregnant Man and disembodied 🫦 Biting Lip, as well as a 🧌 Troll fantasy creature.
🧌 Troll is the first addition to the fantasy creature subcategory of emojis since 2017's Emoji 5.0 recommendations, which introduced the likes of 🧙 Mage, 🧛 Vampire, and 🧟 Zombie in iOS 11.1.
It can of course also encapsulate the concept of internet trolling alongside the bridge-dwelling creature.
The 🧌 Troll emojis design was changed between the release of the first iOS 15.4 beta and today's official release.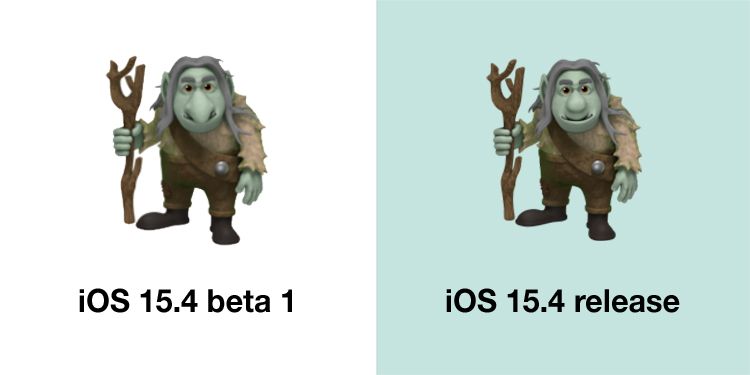 🆕 New Gestures & Handshakes
iOS 15.4 also contains seven brand new gesture emojis.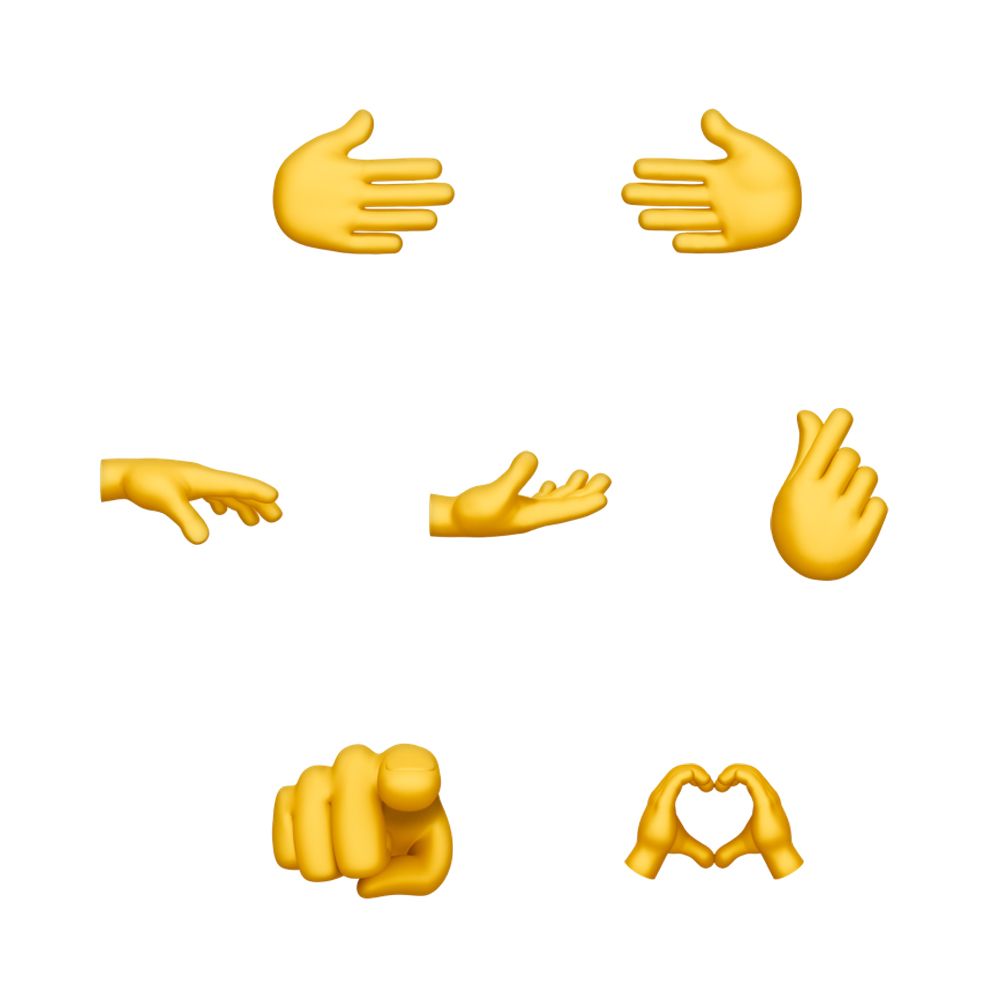 These debut alongside a selection of new skin tone options for the 🤝 Handshake emoji, which itself was originally introduced back in 2016 via iOS 10.2.
A total of 25 new 🤝 Handshake combinations were recommended in Emoji 14.0: 5 showing two hands that share a skin tone modifier, and 20 which combine two different skin tone options.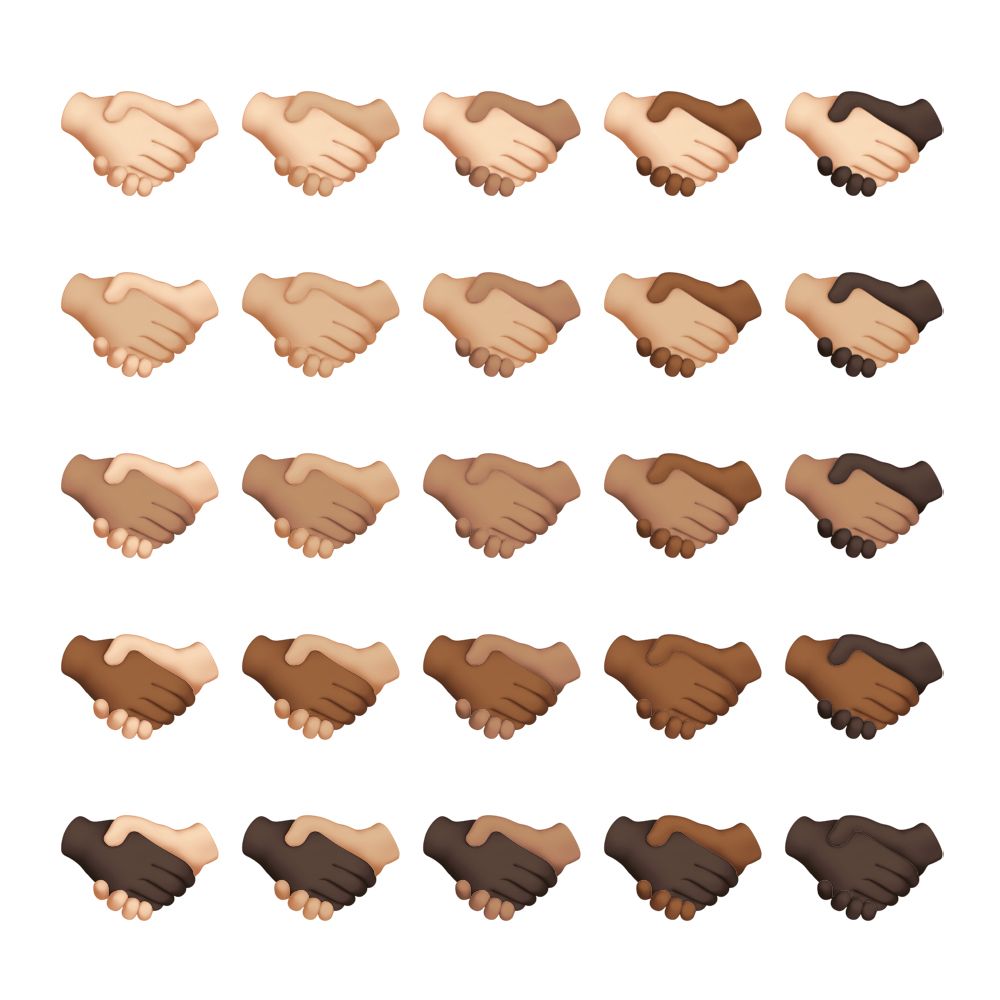 The new 🤝 Handshake emojis from Emoji 14.0 use the same interface as first used for the new 🧑‍🤝‍🧑 People Holding Hands emoji in 2019: pressing-and-holding on the 🤝 Handshake emoji allows each skin tone to be chosen separately.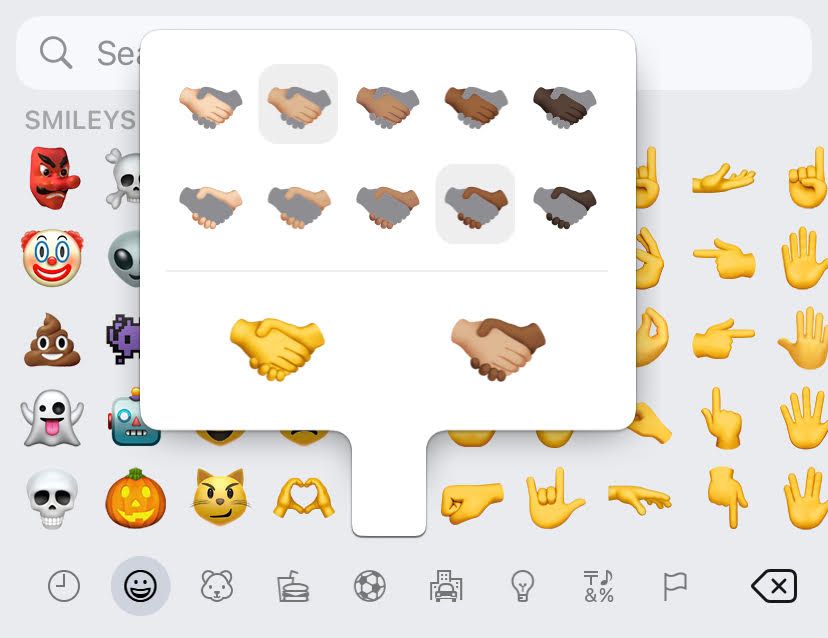 This same mechanism was also used in iOS 14.5 for Emoji 13.1's various 💏 Kiss and 💑 Couple with Heart options.
Not featured via this mechanism, however, are 11 "non-standard" 🤝 Handshake emoji sequences given an emoji design in iOS 15.4. By "non-standard", we mean that these additional 🤝 Handshake emoji sequences were not recommended for general interchange (non-RGI) by Unicode.
Ten of these new non-RGI 🤝 Handshake emojis include one hand without a skin tone modifier, while the remaining new 🤝 Handshake is a sequence that shares the exact same design as the original 🤝 Handshake emoji introduced in iOS 10.2.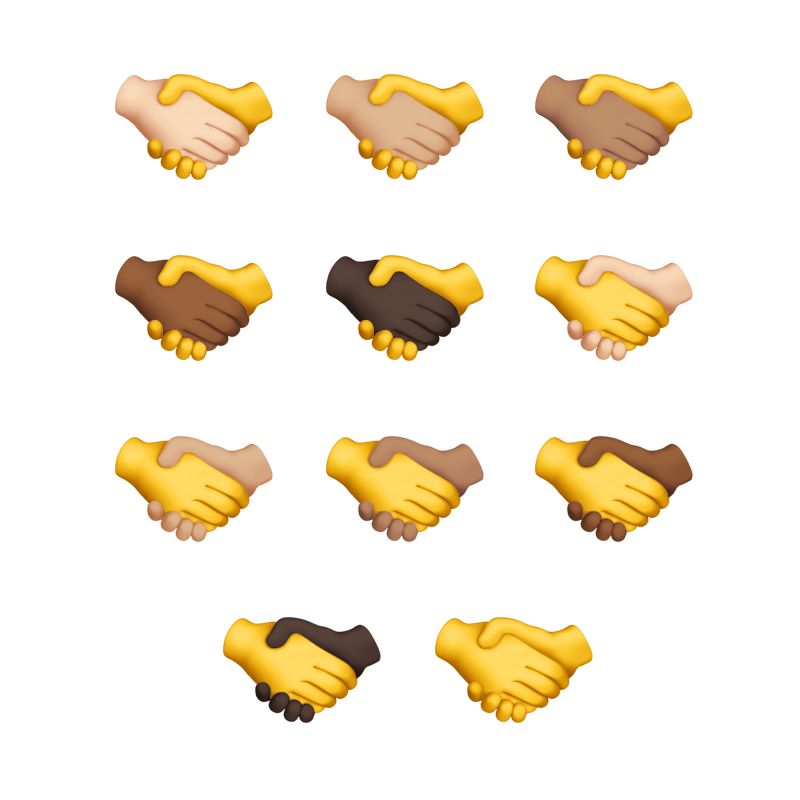 The remaining 18 brand new emojis in iOS 15.4 add a small number of new emojis to the 🐻 Animals & Nature, 🍔 Food & Drink, 💡 Objects, and 🔣 Symbols categories.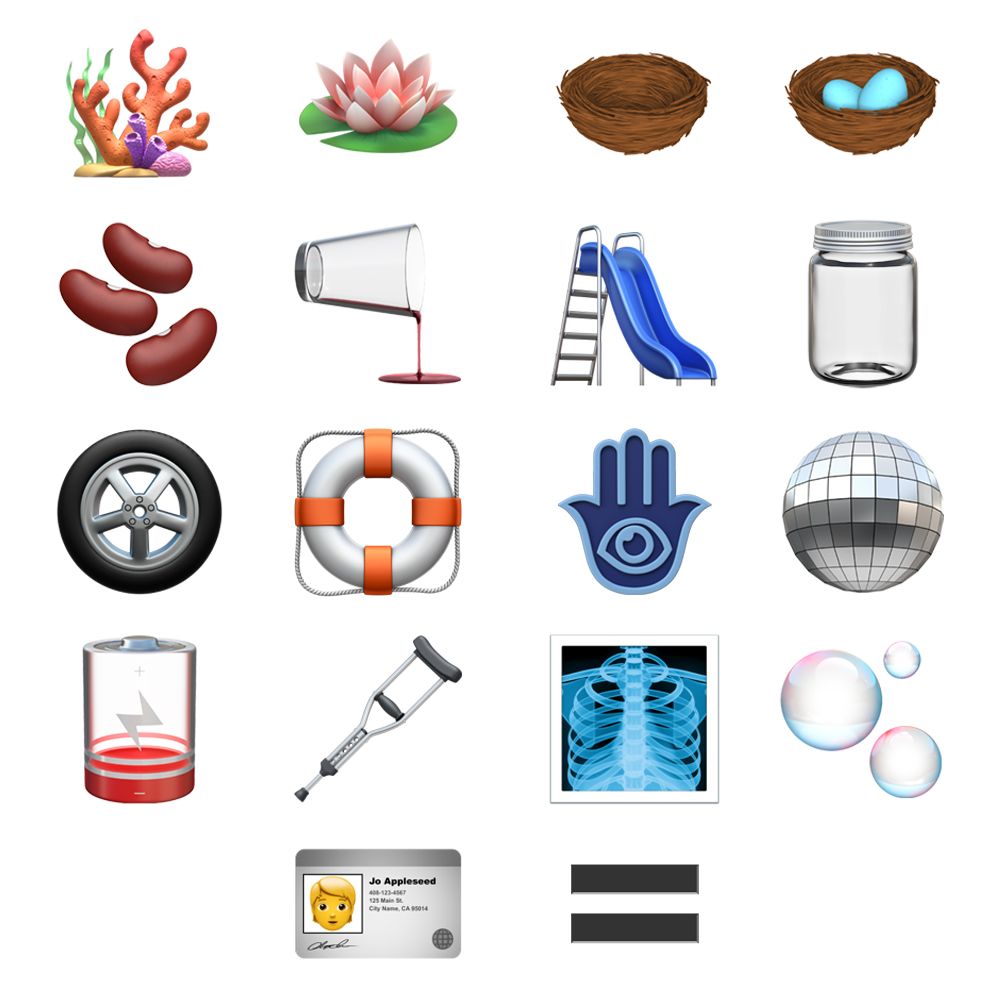 📲 Release
iOS 15.4 is available now as a free software update for the following Apple devices:
iPhone 13 / 13 Mini / 13 Pro / 13 Pro Max
iPhone 12 / 12 Mini/ 12 Pro / 12 Pro Max
iPhone 11 / 11 Pro / 11 Pro Max
iPhone XS / XS Max
iPhone X / XR
iPhone 8 / 8 Plus
iPhone 7 / 7 Plus
iPhone 6s / 6s Plus
The same emojis are included as part of iPadOS 15.4, tvOS 15.4, watchOS 8.5, and macOS 12.3.
📖 Read More