Emojipedia and DuckDuckGo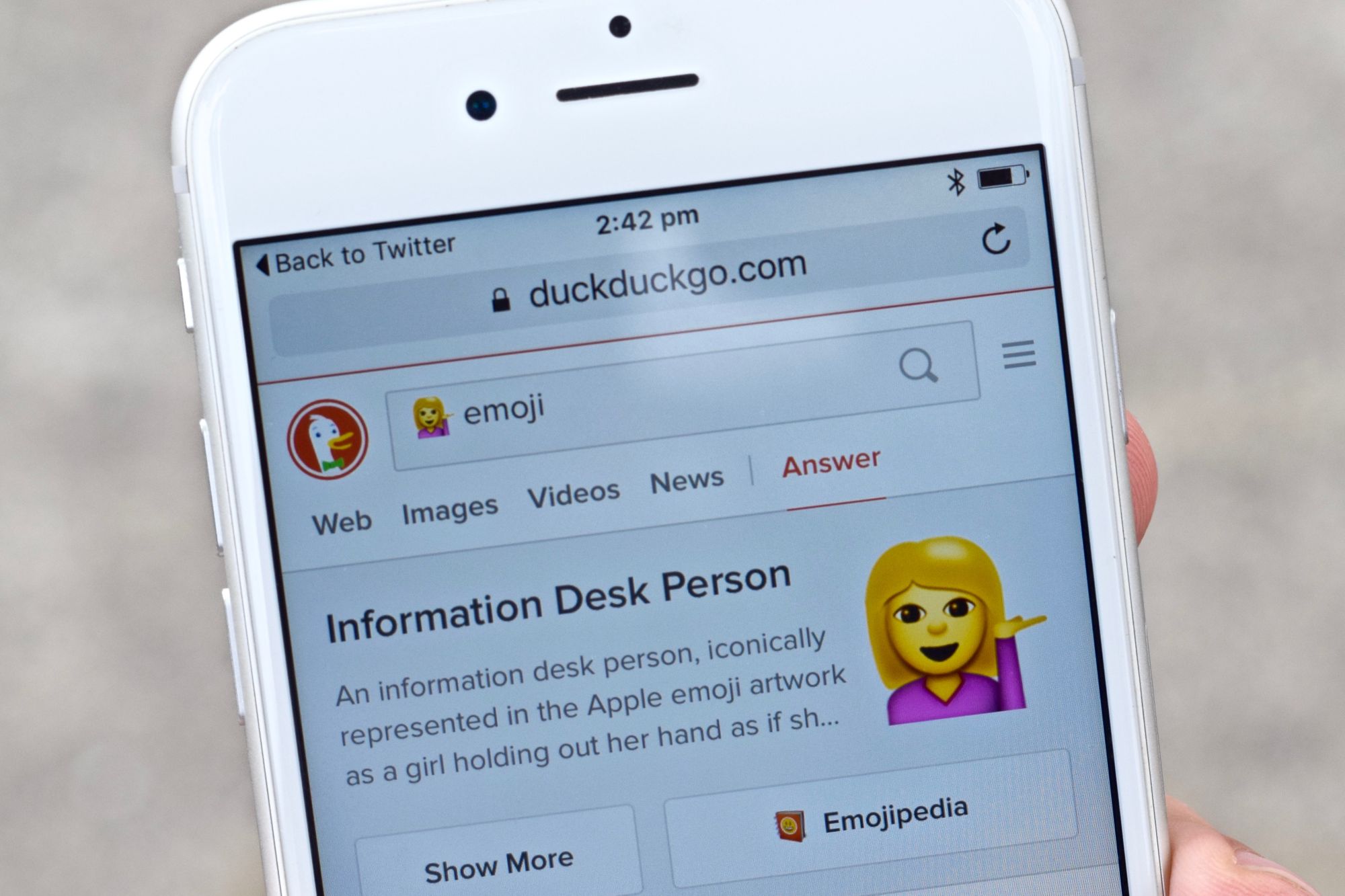 Users of DuckDuckGo may have discovered some Emojipedia integration in recent months.
The most obvious feature is this: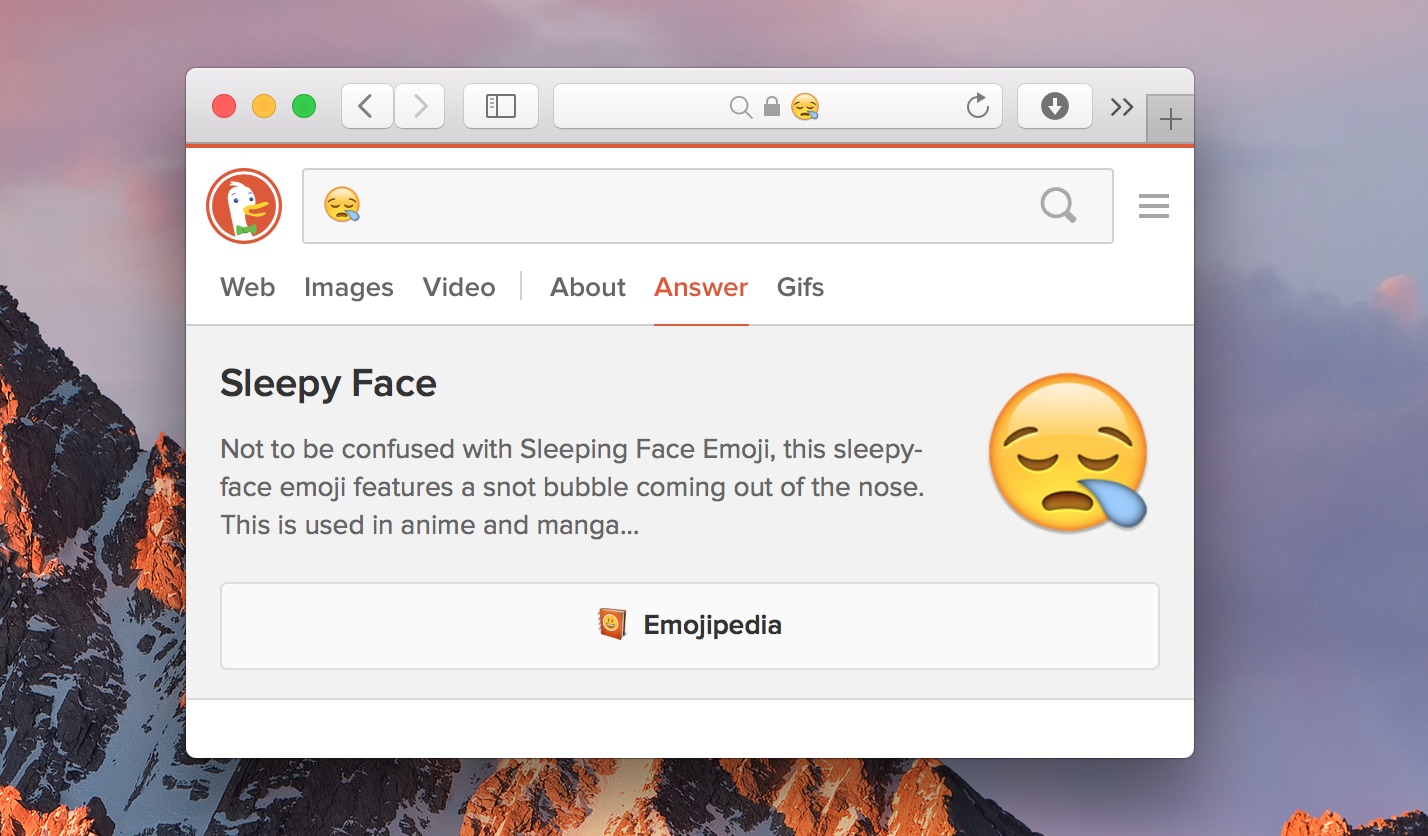 Type any emoji into DuckDuckGo to find out what it means, without even leaving the site.
This feature was developed by Mathew Byrne and uses the Emojipedia API[1] to pull the emoji name, description, and image directly into DuckDuckGo search results.
Try a few searches and you can see the result:
Find that emoji
Okay, here's one more shortcut that can be useful. It's called a !bang and it works like this: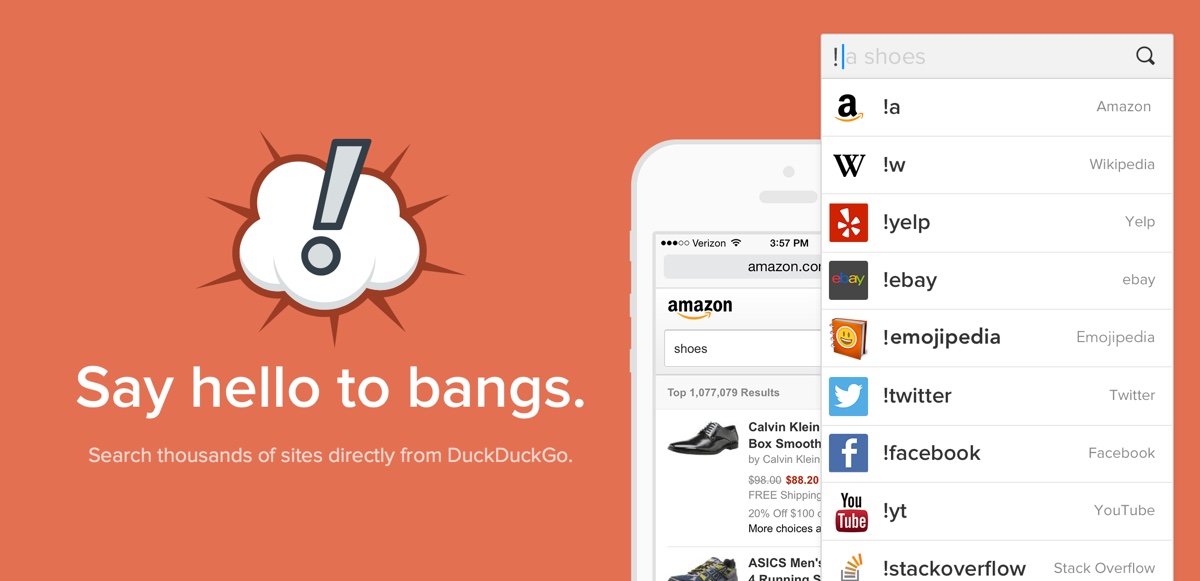 When you need to find an emoji, use this. The results come from Emojipedia, using data from our keywords, alternative names and descriptions.
To use the Emojipedia bang, type either of these at the start of your query, followed by a term or terms:
For example !emoji beach takes you directly to Emojipedia search results for beach: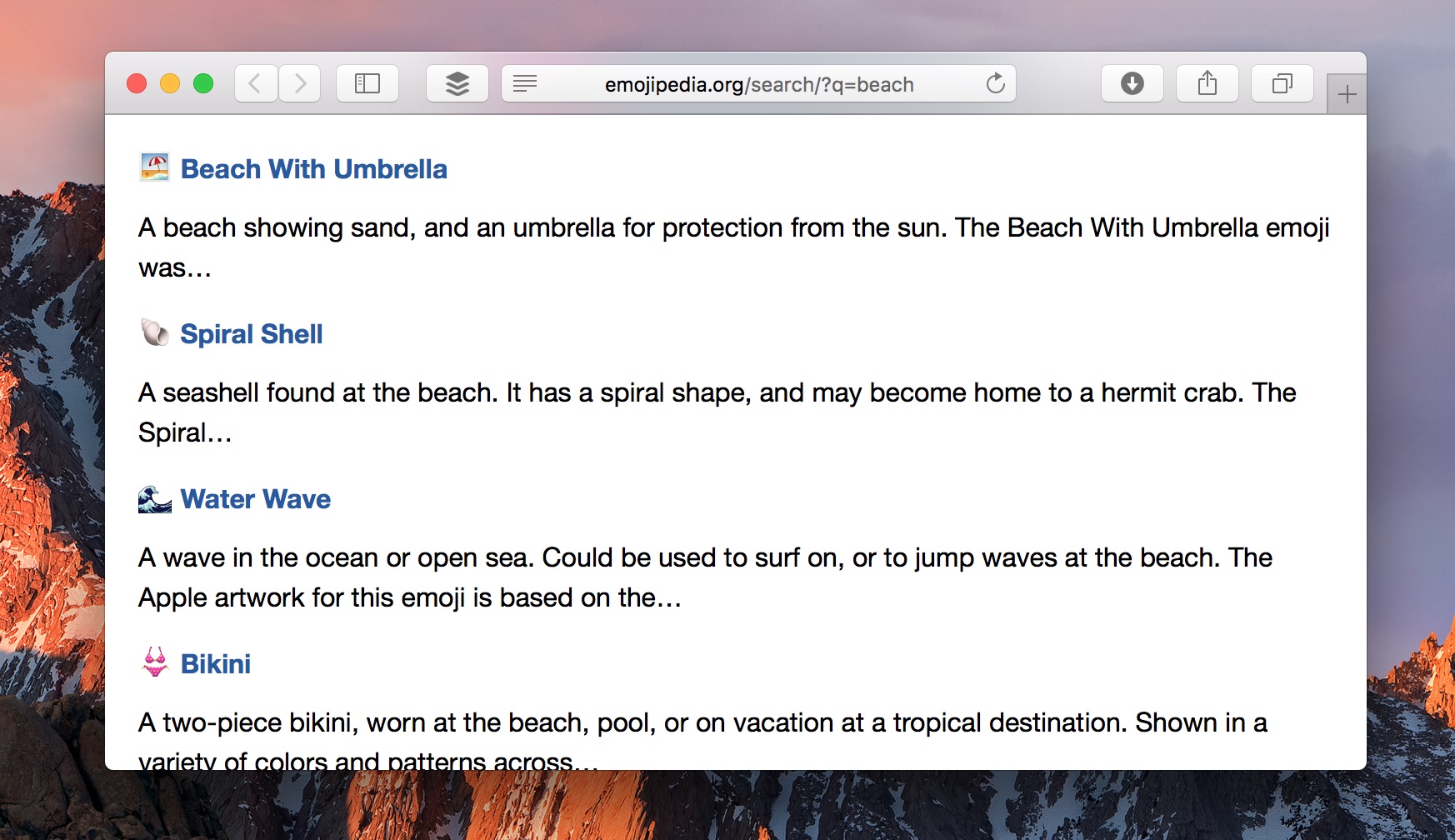 Try some other bang searches on DuckDuckGo:
Finally, a duck emoji was approved as part of Unicode 9.0. Just thought you might like to know.
---
---
Currently in private beta. ↩︎